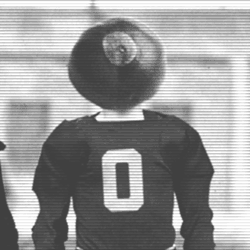 dgrimm_6
---
Clemson (via Charlotte)
MEMBER SINCE February 07, 2018
Born and raised a Buckeye but currently go to Clemson, I take a ton of shit from my friends but my commitment to the Buckeyes never waivers
Favorites
SPORTS MOMENT: Watching Zeke run 85 Yards Through The Heart of The South
COLLEGE FOOTBALL PLAYER: Zeke
COLLEGE BASKETBALL PLAYER: Ja Morant
NFL TEAM: Steelers
NHL TEAM: Penguins
NBA TEAM: Grizzlies
Recent Activity
Oh it is tough but my love for the Buckeyes has never wavered. Every now and then I wear Buckeye stuff but it gets tiring having to explain my story over and over and then defend myself. Theyre the most obnoxious and delusional fans on the planet
Outside of my sister and I, my entire family was born and raised in North East Ohio. My whole life I've been a Buckeye and we just happened to move down south and I'm kind of a homebody so I chose to go to a school close to home.
I'm a current Clemson student and lived in Charleston half my life, I can confirm South Carolina sucks.
My bad I completely forgot those dudes signed big-money contracts, I guess I was just trying to find a somewhat decent landing spot for Fields.
I don't want him anywhere near those NY teams they are both awful and not at all a good landing spot for Fields. As of right now, it looks like Atlanta and Minnesota are not good teams. If I had to guess unless a team trades up for him he will end up at 1 of the NY teams, Atlanta, Minnesota, or maybe even someone like the Lions. I could absolutely see the Bears trading up to get him.
Just a reminder that the AP Poll is worthless so there is no reason to get frustrated/angry/worried that we are #6. If the Playoff rankings come out and we are still low then that calls for some panic but right now there's no point.
They play Clemson on October 10th
I know Clemson is the team we all want to play and rightly so but I've thought all offseason that unless we play them in the semifinal again I don't think we play them at all. This breakdown makes me believe this more, people kind of wrote off Bama but man they're going to be good.
https://www.si.com/college/2019/04/02/nba-draft-ncaa-agent-rules-changes-explained#:~:text=Under%20the%20new%20rules%20adopted,certified%20no%20later%20than%20Aug.
This article only details it from a college basketball standpoint but the agent aspect is the same for football. Austin Ward at Lettermen Row has mentioned this a couple of times.
With the way the rule is changed I don't think it's a big deal. He never officially signed with the agent so that wouldn't be a problem. If he did take money from him as long as he can prove that money was paid back to the agent then he's in the clear
Carole Baskin killed 1 man, Kevin Warren slaughtered every single Ohio State fan. Pretty easy answer
Anyone else worried that this hot mic thing will somehow spook the presidents into not releasing it tonight? This is a very pessimistic viewpoint but after all that's gone on I believe the presidents are soft enough to let something like this affect them
Everyone is waiting for something, anything to be said/announced.

In a time when nearly every media report is wrong/biased/agenda-driven/made up, maybe it's better theres no news until there is news?

Patience is thin, understandably, but dont assume this silence = negative.

— Jeremy Birmingham (@Birm) September 15, 2020
https://lettermenrow.com/ohio-state-football/shaun-wade-ohio-state-buckeyes-cornerback-declares-nfl-draft-decision/
Here's a link for everyone
Bruce Feldman reported earlier today Ohio State was hitting the practice field tomorrow and the vote will be tomorrow. Gotta believe the opt outs shouldn't happen. With that being said the Big 10 has proven they have a combined 3 brain cells they're all sharing so who really knows what's going to happen.
That final line says it all from me, Austin is arguably the best in the business and him saying that carries weight. Also just to clarify for some people that first paragraph saying they're worried is a tweet Austin got. The next 2 paragraphs were his reply
Can you post where you found that from?
I watched the first minute or so and Wyatt said that nothing was official and he has heard there may be vote on Sunday. I believe it's still possible for him to opt back in
This was posted 2 hours before the good news brought about by Schottenstein so I am going to choose to believe the good news
First, he got us Justin Fields and now he's on the front lines for our season. Outside of the football team, I'm not sure there's any man who will be more loved than Tom Mars
Well, he's a huge donor and the basketball arena is named after him. So I'm going to assume he's got a decent idea of whats going on.
Thank you that makes sense
I'm not entirely sure I understand the wording here, can anyone put it in terms a 21 year old would understand
I truly believe that last week around Tuesday or Wednesday the consensus was we'd be playing football in October. The presidents kept delaying the vote and I'm not entirely sure what happened over the weekend but whatever it was sunk our hopes of a season