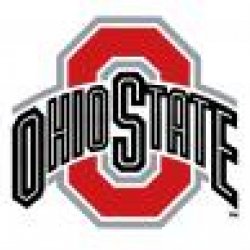 Dethsyth47
Kettering Ohio
MEMBER SINCE September 05, 2010
Favorites
SPORTS MOMENT: The night we won the National Championship in 2001 I watched the game at my parents house. My brother Tony and I went crazy when that final pass from Dorsey fell to the ground. My late father was watching it at a friends house (he thought I had to work that night) but raced home as soon as the game ended. When he came in the door I ran to him and we bear hugged eatchother so hard we lost breath lol. After that the family, actually the entire neighborhood just partied till like 4 am it was great. Definetly my best moment.
COLLEGE FOOTBALL PLAYER: A.J Hawk, Eddie George, Troy Smith, Craig Krenzel, and Mike Doss
NFL TEAM: Cincinnati Bengals
NHL TEAM: Not really a hockey fan
NBA TEAM: Hate the NBA
MLB TEAM: Cincinnati Reds
Recent Activity
He likes Herbie because they are the same. More loyal to ESPN than to Ohio State.
I'm sure Herbie was all giggles and smiles as he relived the memory of his new favorite team beating the team he turned his back on.
OSU already pays their assistants really well. As some have said, it's not always about the money. Some (especially younger) coaches want to move from position coach to coordinator and coordinator to head coach. When Ohio State, Alabama, Clemson, etc win NCs it's the Head Coach who gets a statue, street, building, or whatever named after him, not the coordinators. Can't blame someone for wanting a shot at that kind of glory even if it means a pay cut.
I think it's a good thing. Gives kids that want to play a chance to play and gives schools another chance at better recruits. Yes sometimes the rich get richer in it but it is what it is. If a coach can just leave with no consequence than I think these kids should have that same chance.
No, no deflection. Just laughing that once again ESPN's stalwart defender answers the call when the meanies at 11Ws comment on their bias. Oh and you're called a fake Buckeye because you are one. Not once have I ever seen you comment on anything else on this site except coming to ESPN's defense. You don't comment on wins, losses, recruiting, players, coaches, none of it. All you do is log in to defend a billion dollar company from small fan site.
Follow the money. That fumble would've sealed for the Buckeyes and deprived ESPN of the game they wanted. Of course it was overturned.
He's a fake Buckeye through and through. I know he does things "behind the scenes" and seems to be a big fan when he doesn't think a camera is pointed at him (See the 2002 Fiesta Bowl Photo) but he's the only at ESPN that has to be "unbiased." It's bullshit, it's fake, and it's just an excuse for him to feel better about turning his back on Buckeye Nation.

He's good at his job, he makes a good analyst and he knows football so I won't belittle his knowledge of the game, but his loyalty is to ESPN make no mistake about it, not Ohio State and that's fine, they pay his bills. He just needs to be honest about it. Case in point was the fumble call. He called it a fumble on air, disagreed with it being overturned, then started walking it back almost as soon as the game was over. If anyone is still wondering why Buckeye fans call Herbstreit a fake Buckeye, Dec 28th and all his shit on social media since the game ended shows you why.
He's a fake fan. He picks them to lose every game. Picked them to lose to Cincy, Wisconsin, Penn State, Michigan, Wisconsin again and Clemson. Dude has no fucking faith in the team and it's pathetic.
Oh look resident fake fan that doesn't believe in the team and roots for them to lose picked Ohio State to not even win the B1G. I'm shocked. Really I'm really shocked. You still happy they finally lost last Saturday? Still running around telling everyone "I told you so!" So you can be the smartest guy in the room? I'm shocked you picked them to even go to a bowl game.
Clemson and ESPN can have Herbstreit's traitorous ass. Fake Buckeye.
What's the point of replay then? The SEC refs answer to their ESPN overlords so the call was always going to be overturned and then the next day OSU would get an "Oops our bad."
Get the fuck off our site and go back to Tigernet you fucking troll.
No. I'm rooting for the blimp to crash into the stadium, Bane to show up a la Dark Knight Rises, or another Katrina hits the Superdome. Amy combination of that works too.
Because ESPN doesn't own the Big 12 and PAC 12 networks so therefore those refs aren't used.
Same difference, both owned by ESPN now go back to Tigernet you fucking troll.
The difference is they are wrong. That was pass interference back in 2002. OSU was jobbed out last night by ACC refs. Fact.
You might want to stick up for a company that doesn't have Ohio State's interests at heart but some of us don't want to. I have a better idea. You go away and go join the Tigernet Forums.
They are ruining College Football with their clear bias for the ACC and SEC. It's about to get a whole lot worse too with them taking over CBS as the Marquee SEC channel. They already influence the committee and this year was proof. They got the result they wanted yesterday and the fact it was ACC and SEC refs doing the games I feel their should be an investigation on game fixing. If you can see what ESPN is doing to College Football now you either root for the SEC or ACC or you work for them or Disney.
Comment removed for violating the site's commenting policy.
We have some seriously brainwashed fans that still think ESPN has the other conferences best interests at heart. They don't. Period.
I never root for the other B1G teams for this very reason, I also hope *ichigan never wins another game ever, I'd be happy with that.
Well I hope the Herbstreit family is real fucking happy now. Fake. Buckeyes. All. Of. Them. Clemson can have his traitorous ass.
You've been calling for them to lose since the goddamn UC game. Well you finally got your wish.