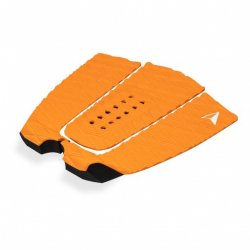 Destinjohnny
---
MEMBER SINCE September 29, 2018
Favorites
COLLEGE FOOTBALL PLAYER: Haskins
NFL TEAM: tampa bay buc
NHL TEAM: Lightning
MLB TEAM: Tampa bay rays
Recent Activity
Bama Isn't elite this year
there is a funny OSU reference on this edit.
this guys is funny as hell
https://www.youtube.com/watch?v=3kSYJ3DrnkM
I think OSU is the best team this year but that guarantees nothing
tide as no defense and even bama fans think it's not their year. But they can score with any team including us.
lsu is good but not great
georgia and fla both good but not elite.
Wonder how good Wisconsin really is
Working in Bham all week. The bama boys and girls are all saying their defense is average at best and they don't have it this year.
They are also saying that LSU and OSU are the two best teams.
So when u have die hard tide fans saying it....
Seeing how the big 10 is doing henis prob right
geesh my sec friends are killing me
That because Fields is coming.
I think it was an awesome haul.
I even got the thumbs up from billy bama at work.
He is the biggest tide fan and really really really studies this stuff. He was even blown away how good we did considering.
I have converted him to being a osu fan when we don't play the tide. Funny world man ha
He doesn't want to play for a cry baby like Kirby. OO We should be even though we just lost.
Also that conference is so physical top to bottom that it takes it's toll. Look at the top 4 recruiting classes.
He can walk into great talent with us. and play an easier schedule.
So long coach. Go get healthy
Was kinda hoping for Saban.
In the end getting routed by Purdue was our demise> It would have been like Clemson getting blown out by Duke or Bama by Vanderbilt.
To be a champion you have to play like a champ all year.
Look It's hard to do. It sucks because the tide fans wanted to play us sooooooo bad as we did them
Am I the only one who would rather play Georgia in a bowl?
they are an elite team and I think we would feel challenged by playing them and buc up.
Washington is marginal
I wish we could play Georgia in a bowl
That would be a true test.
We aren't getting in. The big 10 was weak this year and we were inconstant.
Just keeping in real
Bama doesn't have their A game today
anything can happen
Bama vs Georgia will be the clash of the weekend
we should smash northwestern
I guess we pull for bama next week?
Well we got bama now if we win out....
I was in the Baton Rouge area this weekend for business and went over and scalped a ticket last night. Holy crap what a scene wow talk about energy. I hate to admit it but seeing the Tide in person is like watching a force of nature. For them to go into that stadium and shut them out..... crazy
It's a two team race Bama and Clemson
Man we beat michigan and we are back In it .
We have heaps of talent and can hit the switch
Also if tua gets hurt we can beat them.
Haskins is pretty damn good also.
I have always wanted to go to a game in Baton Rouge on a Saturday night so I decided to go see the bama LSU game. I'll be rocking my OSU shirt
Weird year man
We finally have an elite QB and we lose to Vanderbilt, I mean Purdue