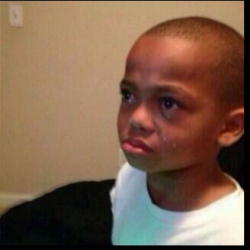 DerryKing
---
MEMBER SINCE November 29, 2013
Favorites
NFL TEAM: Minnesota Vikings
NBA TEAM: Los Angeles Lakers
Recent Activity
Kawhi reached out to say he wanted to play with LeBron like last year. LeBron isn't the issue here.
The only reasons Kawhi stays is if he wants slightly more money, values the relationships he built in Toronto, and wants the be "The Guy" ( the only option). Personally, I am biased as well, however I think he ends up a Laker.
Pretty hard to play suffocating defense when you were carrying 4 corpses to the fiinals. I think having some of that load taken off of him allows him to play defense. When he wants to LeBron can play spectacular defense. He has the lateral quickness, size, strength, and basketball IQ. He cheats on defense in the regular season like most star players do. You don't need to be in a dude's chest all game in the regular season to win.
This take doesn't make sense to me. LeBron is still top 5 if not top 3. He got injured last year, that's why people are sleeping on him. He is aging sure, but he still has crazy explosiveness. You could see it last year and you could still see it after his injury.
LeBron's purpose on this team would most likely be playmaking for the other two. No one in basketball right now can do what he does to create space for others. He made Javale look like AD for a game based on his ability to set other players up. I expect this aspect of his game to age gracefully as this isn't the most physically demanding thing.
LeBron will absolutely be worth a max.
My best guess is
PG: Someone on a Vet Min / Rondo
SG: Kawhi
SF: LeBron
PF: AD
C: Vet min / Javale
You don't need a star point guard with LeBron on the floor as he is pretty much the primary ball handler most of the time.
Your comment is bad and you should feel bad.
Terry has had some pretty nasty catches. My favorite might be the one against TCU right before the end of the first half.
Best news of the day by far to me. I wish I could pick his brain. His leadership skills are legendary.
Watch the defense actually play decent then all we hear is " you have to look at the positives. We did well in the second half. "
Watch the defense actually play decent then all we hear is " you have to look at the positives. We did well in the second half. "
All things considered this Buckeye team is not as good as it has been in the past years, but remember what has happened this season.
1.) Our head coach was suspended right before Fall camp began. This is arguably one of the most important times to become fundamentally sound.
2.) We lose what feels like our entire pass rush when Bosa went down. Our defense has been predicated on our pass rush, and it seems to disappear at times.
3.) We lost one of the best Corner Coaches in our school's history and it really shows.
4.) Bill Davis, enough said.
With all that being said, I do not want to sniff the playoffs with the way this team is playing. I just want a win against Michigan.
Well that was a short presser.
In the immortal words of Bart Scott,
Man... this doesn't sound good. Hope he can get something done about it.
Double comment, please ignore.
I think him talking about how much they need Brady is interesting. Everyone in the Woody knows that Michael Jordan is a Guard, but they have to field what they have. I think with Brady being healthy, we have a totally different looking o-line. I believe in the spring the competition was between Brady and Josh Myers. We just found out that Myers isn't getting it quite yet, so it was Brady's until he got hurt again. That being said, HURRY BACK BRADY WE NEED YOU
This comment makes no sense. Can you give one example of this attitude? I can give several that say otherwise.
GEAUX JOE. I yell this anytime i see him on TV. He's the homie.
I can't blame him for getting upset like that. He just suffered a comeback loss for the second year in a row. I'd be so salty.
Love it. Effects were used beautifully.
I'll take those odds. Anyone know where I can even bet on that?
Let's go Joe! Love him, hope he kills it.