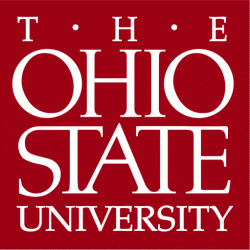 depbuck
---
MEMBER SINCE June 05, 2013
Recent Activity
Robinson is not coming to tOSU
Comment removed for violating the site's commenting policy.
FSU fans here in Florida are beyond salty.
Makes me happy
tOSU has the record for an on campus lax game attendance. Before the spring game every year is a no-brainer IMO. Alternate scUM and PSU as the foe
I haven't watched Game day in quite a few years. Only watch live sports when forced to tune in
Weber grills / smokers
I Have a 26" kettle, 3 22" kettles, an 18" kettle and two 18" Weber Smokey Mountains. Plus I have so many BBQ accessories it's scary. FireBoard, PartyQ, BBQ Guru, Slow and Sear, and so much more. My wife is very understanding lol
Absolutely hilarious and yet sad at the same time
Damn, my nephew flies a F-35 and is currently deployed. Hope his ride is the A model
I must be getting old. I love the noon games
I grew up on Southway drive, three houses from the park. Spent a lot of time there as s kid, playing football. We sledded there too.
Cant think of s person more deserving
You forgot the most important mark Urb's compiled
7-0
The tennis Bucks will be on DirecTV on channel 217 at 5 today
The ONLY reason he doesn't like pizza is that he hasn't had Tommy's
Yet
Franklin is a pompous ass IMO
Tommy's is the best. Went to Adriatico's a few years ago and was mildly impressed
Yes he did. Watched him play at the outdoor practice field. Dude was scary looking. Would have hated to play D against him. His skill was rudimentary but he looked for the big hit.
Is she any relation to Madeline Manning-Jackson? She ran for the Columbus Track club in the early 70's and was an Olympian
Malik Hooker is a perfect example. When he did finally play, he was a stud
I was there and tOSU played well in the first half. The wheels came off in the third quarter as Denver put their run together. Baptiste at the dot tilted the field towards Denver. Buckeyes had some good looks at the goal but flat out missed on several shots. I wasn't overly impressed with the goalie play of either netminder.