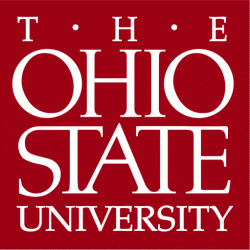 depbuck
---
MEMBER SINCE June 05, 2013
Recent Activity
Pretty sure OT periods are only 4 minutes in duration
"No general studies to put them in"
Shot at scUM?
Pretty sure Wade is going to play on the outside
I was at that game in 1991. Was part of a 3 day sports weekend put on by a local sports radio station. Friday night we saw the Orioles play the Tigers, Sat. was FSU vs scUM and Sunday Barry Sanders ran wild (shocking) against the pathetic Bucs.
Only time I've been to that shithole of a stadium
Played pick up touch football on the turf. Heard it was OK because tOSU wanted wear on the turf to "make it better". IDK but it was fun!
We would ride our bicycles down from UA and wait for a student to enter the dorms so we could go in with them. We would play hoops there for hours
The record is 58-51-6. 2010 happened
Robinson is not coming to tOSU
Comment removed for violating the site's commenting policy.
FSU fans here in Florida are beyond salty.
Makes me happy
tOSU has the record for an on campus lax game attendance. Before the spring game every year is a no-brainer IMO. Alternate scUM and PSU as the foe
I haven't watched Game day in quite a few years. Only watch live sports when forced to tune in
Weber grills / smokers
I Have a 26" kettle, 3 22" kettles, an 18" kettle and two 18" Weber Smokey Mountains. Plus I have so many BBQ accessories it's scary. FireBoard, PartyQ, BBQ Guru, Slow and Sear, and so much more. My wife is very understanding lol
Absolutely hilarious and yet sad at the same time
Damn, my nephew flies a F-35 and is currently deployed. Hope his ride is the A model
I must be getting old. I love the noon games
I grew up on Southway drive, three houses from the park. Spent a lot of time there as s kid, playing football. We sledded there too.
Cant think of s person more deserving
You forgot the most important mark Urb's compiled
7-0
The tennis Bucks will be on DirecTV on channel 217 at 5 today
The ONLY reason he doesn't like pizza is that he hasn't had Tommy's
Yet