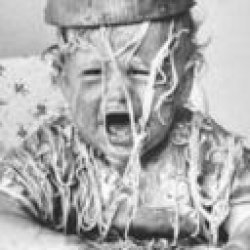 DePasta
---
Louisville, KY (via Houston, TX)
Member since 22 October 2012 | Blog
Favorites
SPORTS MOMENT: Watching Eddie break one against Notre Dame in '95 from the sidelines.
COLLEGE FOOTBALL PLAYER: Kenny G
Recent Activity
They are times I will never forget, but they do grow up so fast.....
I was looking forward to this as the daughter and her Morrill Tower suite mates won a chance to take on the Men's team (they average about 5'4" tall).....but unfortunately they were cancelled because of a scheduling conflict. However, they are supposedly making it up to them in merchandise.
yep, I love the simple elegance of a Block O. Wish more apparel had it vs. the leaf version or the written version.
And I believe the codes given were individual, once used they are no good.
A good time was had by all, the winner of the evening was the Sweet Buckeye-Stache White, all the bottles were empty at the end of the night.
Wow, there are two of us on here? Go Rocks! Go Bucks!
Good to see another fellow Shamrock get his chance for the Buckeyes!
Got a job at Lone Star Steak House back in the day as a greeter/host. Should have known better, when I showed up that morning, they said I would be on kitchen duty, not what I signed up for but "OK." They set me up to shadow or "train" with Jermale (not sure why I still remember his name). Our first task that morning was to scrub the peanut oil off the sidewalk out front. That was definitely a PITA. About half way through, the manager comes out and says something crappy to Jermale, who proceeds to tell him to "Eff off, I quit" So there I stand, my 17 year old self, with scrub brush in hand and the manager looks at me and says "Well, looks like you are on your own." So off to a fine start, I scrubbed peanut oil off concrete as best I could. Hope nobody slipped that day.
Then it was to my next task, almost lunch time. I was the dishwasher apparently, it was simple enough, scrape the nasty dishes into the trash, load them in a plastic basket, slide it into this machine, pull down handle, wait for green light, pull up handle, take out basket, unload to the drying rack. Oh yeah, every 10 loads pull this lever to change out the water.
Well.....all by myself a the dish wash station...Lunch rush hit, and hit hard. Dishes coming back faster than I could move. Scrape...looks good enough to me....Wash.....damn I need to hurry, they look clean to me....time to dry them. Repeat.
I couldn't keep up, was berated by these bitchy ass waitresses for not keeping up as well as everyone else....Oh, and changing out the water? Ain't nobody got time for that.....I don't believe anyone got sick that day....
I left that place vowing never to go back. Never picked up my paycheck. Manager called me every day for the next week demanding I come in and return the T-shirts....Nah, they were pretty cool "Don't mess with Texas" t-shirts. I think i will keep them.
Agreed. And he made my wife cry....
I have seen some colsters with logos sandblasted on them on Etsy so not impossible..
Adding that the label will almost tell you where it is from, It may say Distilled in Kentucky, Bottled by Willett or something. that means it was typically distilled somewhere else, most of their stock came from Heaven Hill or Constellation (Barton)
The Willett 12 yr Family Estate is MGP (formerly LDI) or even Heaven Hill sourced and a high rye recipe (while 51% corn) ,most if not all of their gift shop releases are. But,you are correct, not a Rye whiskey which is 51% more rye.
That MGP tree should be a whole lot bigger, as most of your ryes are sourced from them Including the 12yr Willett, Bulleit (Diageo is MGP's largest customer) and really most others. Most of your other new (last 4 years) labels are also sourced bourbons from MGP as well. They also have some wheaters aging in the warehouses, and as distillers move to start up labels you will see more of that. So just a word of warning, many times the source isn't quite what the story behind it represents.
You may prefer a wheated Bourbon, Maker's is the most common/famous. W.L. Weller is a Wheater, Larceny I think is enjoyable. However the sweetness isn't anything like you would get from your concoction above....it is extremely subtle.
Some of the best kept secrets in Bourbon are the Bottled in Bonds. If you can find the Heaven Hill BiB Old Style (white label with green writing) buy it....Old Grandad BiB is very nice, both of these can be had cheaply...The Heaven Hill BiB sits right next to my bottle of 20 yr pappy (that I opened when won the national Championship game) although I prefer the 12 Yr. Lot B and the 15 year to the older versions.
Her is our recipe.....copied as written. Nana's Nog "This isn't some pussy drink, let's get that right outta the way. No brandy in this egg nog. No frilly bullshit. Just the purest ass kicking nog around, been in my family for years. Has about the caloric count of a tub of mayo and little more than a gallon of booze. Oh and don't try to make a "lite" version. 1 doz eggs 3 cups sugar 8 pints heavy cream 5 pints bourbon Separate 12 eggs, beat yolks very well with mixer until thick and light lemon color. Beat in 2 cups of sugar and continue to beat until the mix makes a ribbon when you test it with a spoon. Slowly add 5 pints of bourbon, continue beating add 3 quarts of heavy cream and fold in 6 egg whites (beaten until stiff not dry) In another bowl beat the last six egg whites, add 1 cup sugar and 1 quart of heavy cream, fold this into the first part. Sprinkle whatever you want on top after you pour it. I would start with half a batch but you will want more. It will get the party "Merry" so to speak. It will kick an ass. Merry Christmas!!"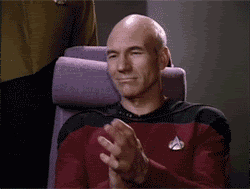 We will be crashing a _ club tailgate…it is always a "good" ti_e….like others said, the golf course _ay be really soft.
Headed to the Ga_e on Saturday but staying in a hotel in Toledo Friday night, No da_n way a Xichigan hotel gets _y _oney.
Nobody said Vince Vaughn? Drake? Casey Anthony?