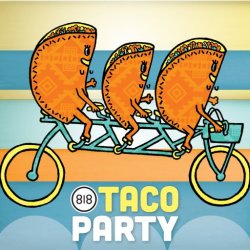 Denny
Washington, DC
MEMBER SINCE August 30, 2010
Favorites
SPORTS MOMENT: Last week at bocce I totally threw a great shot
Recent Activity
Shouts out to the Buckeye Dance Force
No idea, as I'm not a space scientist, but my guess is that there's significantly less of a gravitational attraction between Pluto and its satellites, and so their orbits are far more irregular as a result
Ahem. 2x National Champion Dance Team
It's great for chicken thighs, as they've got enough fat to stay moist and blessed. I've made chicken green chili with it in 15 minutes, and black bean/Andouille/chicken thigh stew in an hour. Chicken breast is trash meat that should not be trusted.
DJ, buddy - you're correct in swatting away the #hatters
Barbacoa in an hour is available to you now via the instant pot. Also, nicely cooked beans, starting from dry beans, that soak up chicken fat from rendered thighs. In an hour. Feel #blessed and be merry
Maybe they'll use that money to hire a production team worth a damn hahahaha just kidding why would they do that
I logged in just so say:
WAAAAAAAAAAAAAAAAAAAAAAAAALLLLLLLLLLLTTTtt
The Library is the only bar where I've been able to play 'ring of death', wherein you make a loop of straws and throw it at the bar like a parlor game. Whatever bottles the ring lands over, they mix up into a drink using those liquors. This was in 2005 or so, and they charged us 3.75 per drink, regardless of the outcome. We got Jack Daniels and Ouzo. It was not a good drink.
The Library forever remains the best bar. Just wonderful people there at Cricket's joint.
One time I was in line at Chipotle on High Street and Brutus walked in the front door and went directly behind the counter and started adding beans to people's orders it was delightful and also not food-safe
About the only helmet that looks good with a swap is the Auburn/Bama helmet. And maybe the Sparty/Michigan winged helmet swap. Maybe.
600 parking spaces is way too many for a building downtown
I assume that me and Hodge will be awarded this job, and we will write like once a year just to pop up and say hello
Death, Taxes, and Ohio State Wanting To Use the Tight End More This Year
Traffic and snow are great in the District. I'm excited as hell for this weekend. The storms in 2010 were some of the most fun I've had since I've been here – lived right by the Capitol and just careened around to neighborhood bars for a solid week.
Also of note: if you commute into the city from the hinterlands of Northern Virginia you deserve the traffic nightmare imo.
HARBAUGH WANTS TO SLEEP WITH A #TEEN
Bless your liver/heart, DJ
Good job with the football now go get paid
Daughter (almost 2): [points at Wendy's bag] "Who's that?"
Me: "That's Wendy."
Daughter: [looks at chicken nugget, then back to bag} "Thank you, Wendy." [bites nugget]
Cardale seems like a genuinely good person and we should embrace him while he is around
I, for one, think the Shoe will look pretty neat filled with people in black shirts