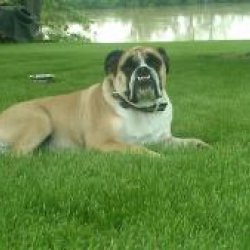 Defiance J
---
Member since 22 July 2012 | Blog
Favorites
SPORTS MOMENT: Winning HS Football State Championship.
COLLEGE FOOTBALL PLAYER: Ryan Damn Shazier
Recent Activity
Coach Ryan is as good as they come. I have been able to attend a few camps with my son and the talks he gives to the youngsters is amazing. His wrestlers are all class as well. Makes it very easy and a lot of fun to be their fans.
Noticed the new nike shoes.
UCF fans are harmless. I have never had one talk trash since moving down in Oct.
Thanks - I will be dealing with this as well (Oviedo, FL resident).
Don't do it. Run from this girl.
Was expecting more puppy pics.
I'm not saying he's good at it.
C'mon man. He is paid to be a polarizing figure. Nothing more, nothing less.
It is one thing to critique but another to have a profanity laced tirade.
Not going to disagree with any of your comments. I just think we have to take a step back at times. We replaced 8 guys on both sides of the ball. Our expectations are somewhat unreasonable at times.
We are a very spoiled fan base.
If you haven't seen the Pumpkin Spice video from The Chive you must. It is hilarious.
More retired in the community than working now. My father-in-law put in 40 years pouring iron and the stories are entertaining for sure!
Drove the Sherwood everyday on my way to the Mecca of Hicksville.
Quite the hot take. We shall see I guess.
I just don't see us dropping that game. I would bet a kidney on it.