Defiance
Mundelein, IL (via Defiance, OH)
MEMBER SINCE January 27, 2015
Favorites
NFL TEAM: Dallas Cowboys
NHL TEAM: Chicago Blackhawks
MLB TEAM: Cincinnati Reds
Recent Activity
So he is coming back
but won't be holding my breath...
Best of luck to the young man, except when he faces tOSU!!
OR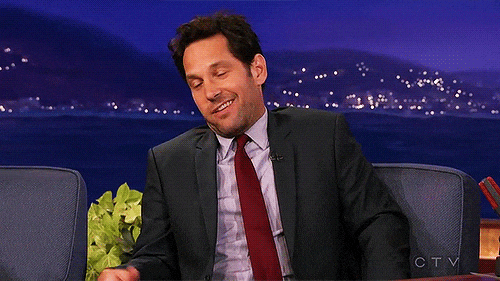 Take your pick...
It happens...
I definitely like where this trending but we're talking 2021 here people.
Let's go win the B1G first and see where the CFP chips fall.
Then we can go back to looking at CB's for 2021 OTs that may or may not be coming to Columbus.
I'll second that one Stl15!!
I'd say it's safe to say that Justin Fields is pretty damn happy about it too!!
tOSU Buckeyes rolling into the B1G Awards Show this year...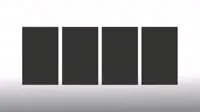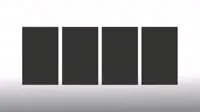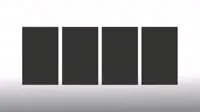 You lost me at SEC. Oh wait, I think I do have answer for them...
Congrats to Jeaux, very much deserved!!
I'm just sorry he will have to settle for individual awards because The Ohio State Buckeyes are a wrecking ball this year and I like their chances against anybody in the CFP.
But first, let's go make it three-in-a-row B1G Championships and see what the committee has to say on Sunday.
Go Bucks!!
Coach Day might be a little excited about this...
I'm just hoping that means maybe Wade comes back for one more year to increase his NFL draft position.
I can hope, can't I?!?
Still sweating?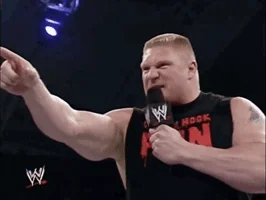 They're still mad because Michigan... the United States wouldn't take their side in the 1835-36 border war for Toledo.
Moved to College Sports third place in the B1G East..:-/
FTFY
Some details would definitely add to the question you pose (something to back up your claim perhaps) but I can tell you my answer without any facts and it's pretty pure and simple...
Whoever untied AND TOOK JK's SHOE OFF wouldn't even start at student equipment manager at OSU.
Here's all you need to know: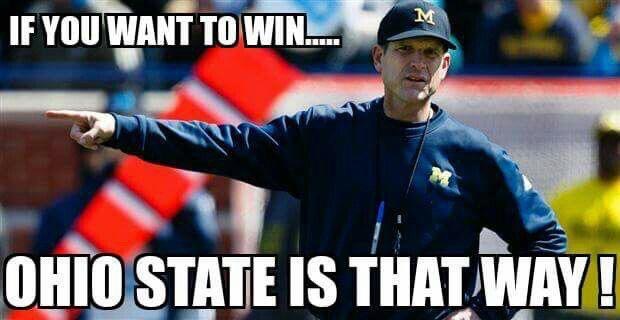 Definitely appreciate the post and ticket offer but the phrasing. Okay, it might just be me but it was good for a chuckle..
Shout if interested in my pair in 28B. Unobstructed.
Email sent, thanks for the post!
Would absolutely love me some JT back in Columbus...