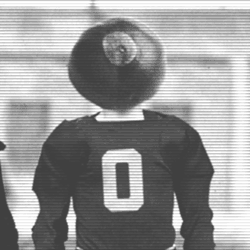 DEEZnutz25
---
Toledo, Ohio
Member since 20 January 2012 | Blog
Favorites
NFL TEAM: Green Bay Packers
NHL TEAM: Columbus Blue Jackets
MLB TEAM: Cleveland Indians
Recent Activity
this is really cool..can anybody link me to the miami one?
that karma video is hilarious..well done
i could be wrong..but i heard from a freind its "dale" which is spanish for go ahead
The first reaction I have when in an arguement with someone, especially a woman who is the mother of my child, isn't to call the cops on them. If he was to call the cops and she was to get arrested/charged with something, you can almost guarantee that will be the end of the relationship. I'm not saying that the way that this situation was handled was correct, I am saying that there are many ways to solve the issue before getting the police involved.
this might be a dumb question..but whats the significance of the guy in the wheelchair in that pic?
hahahaha wow..good thing i wasnt drinking anything while i read that..good stuff
well said maestro...well said
that will definitely be tough..but i have plans..and it involves unreasonable amounts of canes and michigan fat girl jokes
crushin hard on elika right now...
haha love the new girl reference...in hindsight maybe my choice of profile name wasnt the smartest..maybe i should move to 'bama
first time poster here...and its wishing elika a happy birthday..hope that gets me some extra brownie points ;)