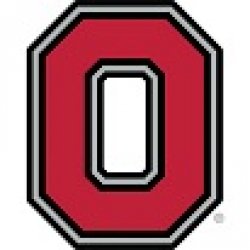 dean7647
---
Member since 31 August 2012 | Blog
Favorites
SPORTS MOMENT: 2006 42-39
NFL TEAM: Browns
NHL TEAM: Jackets
NBA TEAM: Cavs
MLB TEAM: Tribe
Recent Activity
But not for the Big 10 or the Pac 10 this year?
Would be up to the individual conferences. Sure it's not as clean, but essentially same concepts we use to determine a Big Ten East or West champion.
In this year, yes it would, or an argument could be made we deserve one of the at large bids. However, it would force the Big Ten to reconfigure conference scheduling to ensure the current imbalance in the East/West doesn't produce an undeserving champion.
I'd like to understand how the Bengals are worth more.
Buckeyes QB, 290. Josh McCown, 32.
3 Rails after that win is why I'm a little groggy on a Wednesday. What a game, what an atmosphere, can't say enough about the reception we got from their fans. Every fanbase has some bad apples, but theirs just seemed to have a lot less of them than most. It was awesome to see the reception script Ohio got at halftime. Saw nothing but class from both sides the entire weekend.
Ramzy's video didn't quite do the entrance justice. It was louder in there for that than I think I've ever heard at home. All in all a great weekend and certainly worth the steep price of admission.
Nope, still need tickets myself. And I found a taker on the room. If anyone else is still looking, it sounds like there's a few decent AirBNB options still out there. Go Bucks and see ya down there!
He should quit school and start a clothing company to sell those shirts.
I made the mistake of pointing out this comparison in the youtube comments. I forgot reasoning with facts with this individual would be futile. I was responded to by the man himself with: "We'll see who has more tackles at the end of the night!". That sounds like something I would have come back with in 3rd grade when I had nothing else to say, but to his point, I do hope Landon Collins out-tackles Bosa at the end of the night. That should mean that Landon spends his night tackling our WR's down the field or he's stuck in the box as the last line of defense after EZE gashes the Bama front 7.
The closest thing to "People thinking Bama didn't have much of a chance" this year was when they were favored by 5.5 points to beat Mississippi State.
Agree completely. Such a profitable football program allows our athletic budget to be self-sustaining, something most universities don't have the luxury of. So maybe instead of bashing the guy for getting a little of the well-deserved spotlight, you should be thanking him for saving you a few bucks on tuition.
Sounds like we can add armed robbery to the list of things the TPD isn't good at investigating:
http://deadspin.com/cops-man-says-karlos-williams-set-up-pot-deal-that-led-1652313343
352, but the front 7 holds them to < 100 rushing yards and the Bucks roll by 21.
Marshall 75 yards. hope i'm wrong.
I think about 5 out of the 60 above posts have Buffalo covering the spread. I'm be with the majority in Vegas this weekend. 63-17