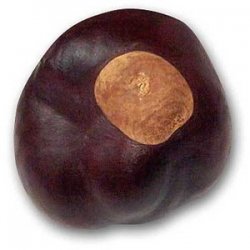 Deadly Nuts
---
Columbus, Ohio (via Toledo)
MEMBER SINCE April 02, 2013
Favorites
SPORTS MOMENT: 2002 National Title Game
COLLEGE FOOTBALL PLAYER: Joey Bosa
COLLEGE BASKETBALL PLAYER: D'Angelo Russell
NFL TEAM: Browns
NHL TEAM: Blue Jackets
NBA TEAM: Cavaliers
MLB TEAM: Indians
SOCCER TEAM: USA/Crew
Recent Activity
Damn it's always nice to have a forward who can hit free throws.
Their coach is a sleazebag. Don't be surprised if this game gets vacated.
Very proud of Woods. Stepped it up big time to get us to the tourney and to get us to the round of 32.
Spring break + pathetic team will do that.
I'd also gain the courage to do such a thing when my fat child support check gets fired from his job.
Her child support check just got fired from his job, she needs something.
Some say he's still dropping punts to this day.
Lolverines finally play a team that isn't three seeds lower than them and they get waxed, as we all expected.
We also beat a team from Cincinnati in the Sweet 16 that year.
Holy shit maybe we'll be able to cover a TE this season!
Think of all the money MJ had on that game, of course he played well.
The Schott is a decent walk for most students.
1. JT
2. Cardale
3. Braxton
4. Guiton
Let's just do a little diagnosis. Last year we had, Beck/Wariner, Meyer, and Barrett. This year we have Wilson, Meyer, and Barrett. We're running the same crap as last year, so it's not Wilson's fault. That leaves Meyer and Barrett, and I don't think Barrett is the one writing the playbook.
One may say that Barrett's inconsistency is limiting the playbook, and I'd be inclined to agree. However, he is a red-shirt senior. If Meyer hasn't been able develop him at all over four years or at least put together a staff to develop him properly, then that's pretty disappointing coming from one of the top five coaches in the nation.
Neither is our coaching staff apparently...
Exactly. New coordinator, same shit. Kevin Wilson ran a great offense with Indiana, why can't he at Ohio State?
JT is ass, my dude. Start Bauserman.
He needs to charge his phone first.
That seems like such a stressful situation.
One cop: "Don't you fucking move! Don't you fucking move"
Second cop: "Get out the drivers side!"
Like shit, isn't there a protocol?
They've been in the elite 8 two of the past three years.
We're trash. No four stars want to waste their careers at a sub par basketball school.
This year is gonna suck. Unless Holtmann pulls some one and dones out of his ass, the next three years will likely suck. Goodwin doesn't want to waste his career playing for a broken team. We're gonna need to build through hard working players (the opposite of what we ended the Matta era with), and be good enough to hopefully land Lebron Jr to carry us to a title.
God bless Kyle Young for putting himself through this. I can't believe he chose playing on Wednesday in the big ten tourney over Butler.
Meh whatever. No need to waste his talent on teams that won't be competitive anyways.
TTUN blew a 3-1 17-7 lead.
I think that the Lakers want his bird rights which can only be received through trade. This would allow them to go over the cap to sign him next year and get another max contract player along side.
This doesn't make any sense at all. We don't have Auburn scheduled, and they're not good enough to find their way to playing us in the postseason. Sounds like there are some salty dogs down there in SEC country.