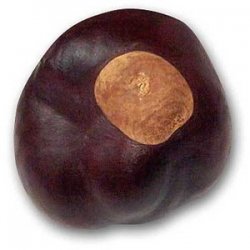 Deadly Nuts
---
Columbus, Ohio (via Toledo)
MEMBER SINCE April 02, 2013
Favorites
SPORTS MOMENT: 2002 National Title Game
COLLEGE FOOTBALL PLAYER: Joey Bosa
COLLEGE BASKETBALL PLAYER: D'Angelo Russell
NFL TEAM: Browns
NHL TEAM: Blue Jackets
NBA TEAM: Cavaliers
MLB TEAM: Indians
SOCCER TEAM: USA/Crew
Recent Activity
This is why you let the coin hit the ground so everyone can see.
There's a Gus "JK's dad" Johnson joke in here somewhere.
Let's not forget on the play where targeting happened, a Clemson lineman had a fist full of Chase Young's face mask, a penalty that would've offset the yardage penalty for targeting and put the tigers back into third down.
Exactly. Then you realize how historically intertwined those conferences are and how they both have massive deals with ESPN, and it starts to make sense.
Damnit Ken, I hope you never see the green grass of a football field ever again. You done fucked up.
19 on the field and apparently Christ himself in the booth, just listen to Dabos speech
Racism requires the belief that one race is superior, there is not such thing in the above comments. You are wrong.
And we would've pounded them into the dirt, they belonged nowhere near the playoff.
Gotta watch out for that Mormon money.
This kids gonna be so disappointed in three years.
All of this for a slow and short-arm Werner. If you cant get time over Werner then what are you doing.
Summoning CincyOSU. He should arrive soon with one hand on the keyboard and the other up ESPNs ass.
Comment removed for violating the site's commenting policy.
Good thing that Mattison is too old for anyone to poach him as a HC he's done wonders.
Also, massive respect for Chryst over there at Wisconsin, not an easy place to maintain a great program, expect him to be around a long time.
Removed for violating policy? Must've been a good comment. Fuck this kid, UV
Fox is about to open the roof and flex the game to noon
No reason for Kentucky to be above us.
Yeah but he raised funds? Tressel could do that too? Fuck, Motown Jones from UDF could do that, he ain't that special.
Seems like that's what he did. Most boring man ever.
The man is 70, If i take six years of receiving a fat paycheck to sit around and shake hands and I'm not happy, just shoot me on the spot.
Yeah if we want to avoid a controversial hire we should keep that family just about as far away as possible from Columbus.