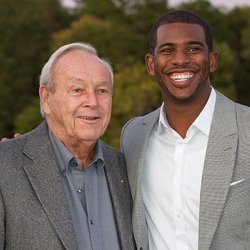 DeacBuck
---
Charlotte (via Raleigh)
MEMBER SINCE December 03, 2015
Favorites
SPORTS MOMENT: 2 Holes in One. 2nd in a competitive tournament.
COLLEGE FOOTBALL PLAYER: Tedd Ginn Jr
COLLEGE BASKETBALL PLAYER: Tim Duncan
NFL TEAM: Panthers
NHL TEAM: Hurricanes
NBA TEAM: Spurs
MLB TEAM: Braves
Recent Activity
Garyn Prater looks legit. Expect him to get some playing time in 2020 and beyond.
#goldblooded is one of the cooler recruiting class nicknames I've seen. If you're into that.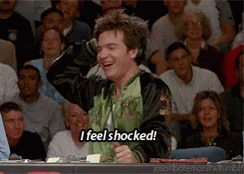 Birm says he's confident Babb is going to keep trying to play. His report also makes it sound like it's yet another torn ACL.
Not to be a dick, but play both? You think he's going to play basketball at one of the best programs in the nation, after not having played competitively for 2 years?
Still too loaded at the DL to go to a three man front. Don't see that happening, or like it.
Is Fat Tuesday a thing anywhere other than NO? If so, what do you do, other than eat a drink a lot?
Does the white dragon breathe blue flame or ice like Mr. Freeze? I'm asking the important questions here.
I'm also way too confused. Is/was the goal to bang this "cousin"?
Wake is 105 miles from NC State. Not that close. Now, when the college actually was in the town of Wake Forest instead of Winston-Salem (before all the Reynolds tobacco money), it was about 20 miles.
I, also, do not want nacho cheese on my father.
Fab 5 wasn't supposed to beat Duke. That Duke team was stacked and far more experienced. Most people expected them to win it all the year UNC beat them.
Oh, and Jordan is the GOAT. Always loved him, despite going to UNC.
Duke basketball players (at least the one and dones), for quite some time now, take the majority of their classes at UNC Central in Durham, and I'm pretty sure some are online. The "academic" side of the Duke program and Coach K is a complete joke.
I typically hate Duke as much or more than Michigan. This year's team is different though. They're very fun to watch. Still will likely be cheering for UNC tonight.
While the rivalries were not on the same level, I witnessed Wake (and State) play and defeat some awesome Duke and UNC teams growing up. Tobacco Road is a special place for college basketball, especially when all 4 of the "Big 4" NC teams are good. Alas, Skip Prosser's sad and untimely passing and a few awful hires precipitated a horrible decline for Wake Forest basketball.
Closer to Pittsburgh, obviously, but a certain Terrelle Pryor comes to mind...
Appropriate time for me to find this thread. I have health anxiety and panic disorder that is fueled by a seriously unhappy gut that I can't get under control.
90% of your body's nerves and serotonin are in your gut, and I've been diagnosed with SIBO (small intestinal bacterial overgrowth) on multiple occasions. Specific antibiotics (Xifaxan) and diet changes help, but will not completely eradicate the issue.
Yesterday, I had so much trapped gas in my body (produced by the bacteria) that it was causing significant pain and discomfort in my abdomen and chest. Of course, having health anxiety, I convinced myself that my heart was failing. Despite attempting deep breathing, thought correction, etc, I couldn't help but call 911. Other than high blood pressure and a fast heart rate (normal panic symptoms) the EMS, who were great, said I was in good shape and left me with my fiance.
Has anyone fought and beaten this gut bacterial overgrowth (and accompanying anxiety) before? Any specific diets/medicines that have worked best for you?
9th green at 9, come on bro!
Merion, Pine Valley, Turnberry, Lahinch, Kiawah, Ballybunion, Royal Troon, Western Gailes, Pinehurst #2, and Sea Island for well known US/international courses.
Favorite NC courses: Eagle Point, Quail Hollow, Pinehurst #4 and #8, Old North State Club, Musgrove Mill, Treyburn, Carolina Golf Club, Raleigh Country Club, Country Club of NC, Sedgefield.
There are so many good courses in NC, it's silly. I haven't played any of the highly rated courses in the NC mountains (Grandfather, Linville, etc), which are high on my bucket list along with a west coast trip.
Article also mentions that the Buckeyes recruited Johnson. I seem to vaguely remember that, although I don't think things really ever progressed with either side.
Kansas City?? You mean the Kansas City Chiefs that have Travis Kelce? The guy who's arguably the best TE in the NFL (yes even comparing to Gronk), who had over 100 receptions for over 1300 yards this season? Yeah, we're not in the same stratosphere in terms of TE usage.
No one has mentioned these yet? How?!?
Not Ohio, but he also landed OSU's best recruit of all time in Fields' transfer. People freaking about are just silly at this point.
He's going to wow people with his arm like Josh Allen did last year, but with much less competition, more proven stats/performance against legit opponents, and (hopefully) no twitter baggage.
If you're building a franchise, their paycheck definitely matters, so you're likely going with someone on a rookie deal. Give me Mahomes.
I still don't understand how the Chiefs defense wasn't better with arguably their 3 best offensive players (before Hunt's issues) on rookie deals.