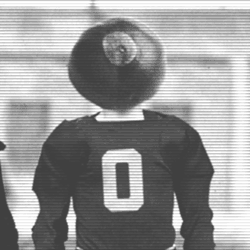 dcbucks
---
Bethesda, MD
Member since 02 December 2013 | Blog
Favorites
COLLEGE FOOTBALL PLAYER: Brewster, Ginn
COLLEGE BASKETBALL PLAYER: Mike Conley
NFL TEAM: The R*Skins
SOCCER TEAM: DC United
Recent Activity
Who will be in Baltimore with me?
At a bar at the beach watching this one. Sun and sand are nice but beer and bucks are better.
Surprised Buford sat so long in the beginning
Hopefully Thad gets back from Mattaritaville in time to join me cheer on these guys in Baltimore.
Never too late to bring in Deshaun Thomas, Lenzelle Smith, Shannon Scott, LaQuinton Ross, even Jordan Sibert. Also maybe Mark Titus.
Rules from https://www.thetournament.com/rules
a. The $1,000 Player Registration Fee must be paid to Producer prior to the registration of Players ten (10) through fifteen (15). If a Team seeks to add a Player after playing a game in the Tournament, the Player Registration Fee shall increase by $1,000 per round and similarly must be received prior to the Player's registration.

ii. Example B: Team B has 9 Players and wants to add a Player for its first round game. The Player Registration Fee is $1,000. Team B then wins its first round game and wants to add an 11th Player for its second round game. The Player Registration Fee is $2,000. Team B then wins its second round game and wants to add a 12th Player for its third round game. The Player Registration Fee is $3,000. Team B wins its third round game and wants to add a 13th Player for its fourth round game. "
I would have said the same thing about Buford's day had you not posted it already. Shows what a leader and competitor Craft is when he blames himself for the loss.
This tournament is going to be so fun to watch. I cant wait for 3:15pm today. If they make it to the semi's I will be in Baltimore.
There is a really good coach, who knows these guys very well, who happens to be available. That is unless he is wasting away again in Mattaritaville.
I really hope they lobbied for Thad to coach The Tournament this summer. And I really hope oden can play.
Now D'Angelo can troll Rutgers fans
So can Thad coach these guys to a win? I guess he's eligible now right?
Any chance maybe they lure Fred Hoiberg back into college bball. He was great at Iowa state. His son is a walk on at MSU and could transfer. I don't know much about the NBA but it seems like Chicago is frustrated with him.
Virginia tech will never be a great team again as long as tidewater goes our way.
I'm guessing the NCAA made JT Barrett pick up the check?
Bye Marc Loving. Watching him hang his head across the court will not be missed. This team will be much much better next year if a leader emerges and nobody transfers. I'm not talking final 4 good, but a definite tournament team. Add one year to all of the guys who care to play and bring back KDB who was really developing late last year. I think we saw leaps of improvement out of Trevor Thompson this past year, the only bright spot on the team, so next season we should have our first decent big man in years. Lets hope the mentality and culture shift happens this offseason because there is talent on the roster.
5 wins in 5 days, no big deal.
This was a fitting senior day for Mark Loving who plays the most lethargic defense I have seen in a long time. He is a complete hole on the defensive end. I expect the team to be a lot better next year with all the guys coming back and KBD in lieu of Loving.
Alabama's recruiting class is also a big win for the SWAC. Those teams should enjoy the benefits of several previously 4-star recruits who are cut from Tuscaloosa.
I just hope there is a flag for unsportsmanlike conduct as a result of this in the National Championship. Would be hilarious for them to give up a big first down on something like this.
I have to believe 11w has a part in the fact that Ohio State is not among the most annoying fan bases on social media.
Does Mickey Marotti not count?