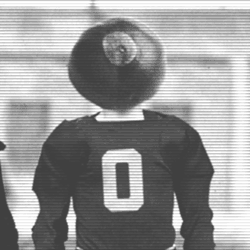 DC_buckeye
---
MEMBER SINCE November 14, 2013
Recent Activity
Thought Snyder was going to be traveling to the World Cup.
Really will hurt to lose the both of them, but really happy on a personal level. Will be interesting to see how this is handled. Will assume it will mirror the transition that TH had.
I know that it would be a long shot given he is not even a coordinator but Coombs would be a home run hire down in Cincinnati. His ties down there would make him a juggernaut from a recruiting standpoint.
I think there is a real possibility that this happens. I think that Fickell would be an ideal fit for Temple and I can' imagine that Schiano doesn't get a shot after this year. Strong would be an great fit.
Yeah, it's best not to mention his name down here. Funny thing about Sherman. He was stationed out on Fort Moultrie (Sullivans Island) just after he left West Point. He is quoted as saying that was the happiest time of his life and that he couldn't have enjoyed living down here more.
Moved down to Charleston last May and have loved every second of it. However, the locals down here (and oddly others that have come from all over the U.S.) HATE, HATE, HATE Ohio and Ohio State. It's kind of odd to me, but its reached the point that I don't really wear my tOSU gear except for game days. Glad you enjoyed your trip to the low country.
Yeah, I totally understand that but selfishly I would love to see him wrestle J'den Cox again.
Has he said if he will drop back down to 197 or will he remain at Heavy?
I flew up to Cleveland for the film festival for the premiere and was able to watch it with my youngest brother. It was a great event, and a good mix of people. You had the patrons of the arts sipping their cocktails and the factory workers in their Tim Couch #2 jerseys slugging 24oz Bud Heavy(s). After the film ended they introduced several local sports celebrities, including Byner. The crowd to its credit gave him a nearly standing ovation. It was a great moment.
I thought that the film was heavy handed in its provincial nature. As a Clevelander that has lived outside of Cleveland for over a decade I feel that a bit of an outside perspective would have increased the credibility of the plight we all share.
Nothing will compare to the 1998 gut punch, plus I still have the glow of the Wisc / Bama / Oregon run from last season. Would have never imagined a win streak like that with an unproven 3rd stringer.
***original post had 60* current wins for Urban & I didn't foot the table, classic mistake.
Best part of this is the total wins between Urban / ND. He took a year off and is only 1 win behind. Hopefully they win on the 1st and it will be tied.
Just waiting for the over the top response from Clay Travis and tOSU supporters re-tweets with grammatical errors.
Agree 100% - will only marginally impact the preseason poll and as we have seen this year and last the committee really does not consult either the AP or the coaches poll. I do think the performance of tOSU, Mich St., and Mich will impact the B1G ability for 2 teams next year and possibly going forward. 4 wins out of these teams (Mich St. National Title) will set up our own narrative going forward.
Really not that big of a deal -- Moving ON!.
Less tattoo's and more film........kidding, can't imagine that was a pleasant experience.
Thought the Tribe had a shot at him after this years winter meetings.
My thoughts exactly. Seems like odd timing. Hope all is well
Really excited about this years bowl game, would have been nice to have it occur in the Rose Bowl but I will take a ND bowl game in most years.
I was at their Notre Dame game this fall and let me tell you they have a great fan base and booster with DEEP pockets. Even in near monsoon weather they had that stadium going. Wouldn't be surprised to see them in the playoffs several times in the coming years.
Just pray to god that Brady Quinn's sister and her split jersey sit this game out.
If it is to slot the pay one the staff how is it that Johnson was the 5th highest paid on the 2015 staff? In reading up on it I am lead to believe that this title is used in order to block him from making a lateral move elsewhere. Meaning he can only leave for a HC job.
http://www.elevenwarriors.com/ohio-state-football/2015/12/64856/report-ohio-states-assistant-coaches-rank-ninth-nationally-in-salary
I mentioned this in the forum thread, isn't it odd that Ohio State will have two associate head coaches (with Johnson). Also are there any restrictions placed on associate head coach like they would for a coach in waiting?
.....Looks under chair.......Associate Head Coach for EVERYONE!!!!!!
HUGE Get!!! Will be a great help recruiting in North East. Correct me if I am wrong but isn't Larry Johnson the Associate Head Coach?