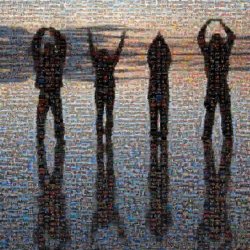 DBucks
---
from Dublin, OH
Member since 10 July 2014 | Blog
As Chris Spielman once said, "I am a Buckeye".
Favorites
SPORTS MOMENT: "It is 4th down, the final play unless they can stick it in the end-zone. Andre Johnson, Roscoe Parrish, and Kellen Winslow. Dorsey under pressure, Throws iittt!! In-com-plete!! The BUCKEYES WIN!!!" --- Keith Jackson. The call of the final play in the 2002 national championship game.
COLLEGE FOOTBALL PLAYER: Eddie George
COLLEGE BASKETBALL PLAYER: Michael Redd, D'Angelo Russell
NFL TEAM: Cincinnati Bengals
NHL TEAM: Columbus Blue Jackets
NBA TEAM: Los Angeles Lakers
MLB TEAM: Cincinnati Reds
SOCCER TEAM: Real Madrid C.F.
Recent Activity
It looks like a joint announcement of Haskins and Jones coming at 4pm.
Disgusting! Officiating in college basketball is absolutely disgusting!
I'm not sure we even beat them suckers up north after today's shit show. Plus, players look checked out. So we'll see, but I'm not holding my breath.
Tim Beck has got to go! His play calling is atrocious and he stunned the growth of two QBs who were heisman caliber before season. I can't believe THIS OSU OFFENSE looked like FREAKING NEBRASKA with TOMMY ARMSTRONG who couldn't throw. Ed Warriner should go back to being O-Line coach full time (Even though the o-line has been bad lately). It's time for a fresh new offensive coordinator and re-evaluation of the offense, cause I don't want to feel this baffled and helpless watching OSU again! And get some god damn DTs!
This was not on the defense who played well for the most part. Eifert, AJ, and Dalton let the team down tonight. This is the offensive performance we're scared of come post-season. A fart like this in playoffs and season is over.
That's them ole bengals alright
Wouldn't be surprised one bit
primetime bungles coming out now
even freakin yates is doing what he wants. no pressure!
That's a big man Rumblin!
I would rather play Bama first because you get more time to prepare for them than if we were to play them in the national championship.
What if Oklahoma (who I think is best in big 12) wins out? They would have 3 straight wins against Baylor, TCU, and Ok. St. Do you take them over Notre Dame if both win out?
Well that stinks
Is BTNplus a subscription thing or is it free with a TV provider?
Yeah and would have done a lot better if it wasn't for coach Byron Scott who keeps benching him even when playing well. Played like 6 min in the second half. But good game for Russell.
Feel like this happens to at least one player on the team every year. Happened to d'angelo last year
Is it fair to say that Bosa could go down as the best Defensive linemen in OSU history?
They were together during media day
I like the Bosa Shrug from the mamba!
I remember this half-ass attempt. It was ugly and did not look like the picture. Hopefully buckeyenation does better!
DB position is thinning real quick
Why can't players just commit when they are completely sure? And if circumstances change (not drastically at least), then these players should honor their word, otherwise don't commit until you are fully confident in your choice.
That my friend is Allison Williams! Very Hot!
Also to everyone saying we got cupcakes:
I say what's wrong? I love me some cupcakes! I'll gobble them up!
MMM!