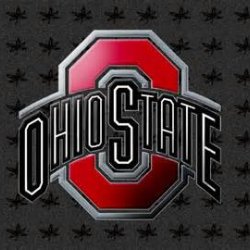 DBuckeyefan
---
United States (via GALLOWAY)
MEMBER SINCE October 15, 2014
Recent Activity
This is why Ohio State recruits don't get any love in the rankings.
Boom, welcome aboard young man.
Must be the Tweed talkin.
This is sad; now when he tries too fax his letter of intent in, it will go up in smoke.
Get well soon, young Buckeye.
And without further ado, we now have The Hurry Up.
Martell could be a beast in the scarlet and gray.
Blake reminds me of Nugent, lethal.
Birm, which one has more upside Mond or Martell and which would fit our system better?
Birm good write up as usual, I really enjoyed watching the 2016 Buckeye NFL Draft with 12 draftees, it's a great being a Buckeye.
SEC storied- Tunsil admits to taking cash from a coach, clearly caught hitting the bong, and ESPN, NCAA, and SEC huddled around saying go on, nothing to see here.
We will fight to the end for OHIO
Forever a Buckeye, R.I.P. Will, prayers out to your family.
If the NCAA isn't making any money off of it, they don't want in.
Hope the visit is going above and beyond for JK and his mom, showing them just how good life is when you are rolling with the scarlet and gray.
Birm, could he be a possible package deal with Lindsey and Haskell Garrett.
True that, next they will put up a jungle gym for Hairbaugh to climb on.
I thought it was spelled Bichigan.
Good day to be a Buckeye. O-H-
Speed kills, as you can see at the Buckeye NFL COMBINE.
Loving has been up and down all year, mostly down. I think you sit him and insert Cam into the starting line up.
14 invites, wow, hell of a job recruiting nothing but the best.