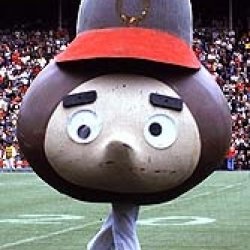 DaytonBuck1980
---
Columbus (via Dayton)
MEMBER SINCE May 27, 2013
Favorites
SPORTS MOMENT: Holy Buckeye!
COLLEGE FOOTBALL PLAYER: O- Troy Smith D- Andy Katzenmoyer
COLLEGE BASKETBALL PLAYER: The Villian Evan Turner
NFL TEAM: The one with the least scUM alum
NHL TEAM: Bluejackets if I have to choose
NBA TEAM: Cavs
MLB TEAM: Reds
SOCCER TEAM: Crew
Recent Activity
This is golden and deserves so many upvotes
How much do current players help recruit kids? Is that even allowed?
Gotta justify their existence somehow.
Agree. The Buckeye Watch and Michigan Mondays were must reads.
While I'm sure Johnny did a great job, I can't Even bring myself to read this.
I've insulated a lot of that industrial piping like that shown in the picture. Beautiful work by the fine folks at Local #50.
Forget about the network and the messenger... bottom line, it's day 45 of quarantine and Michigan still sucks!
True, but I think he predated the YouTube era.
Giant fart noise. JT Barrett is one of the greatest QBS to ever done the scarlet and grey. Any talk of " so and so should have started" is a moot point at this point.
A lot of Covid-19 conspiracy talk on there now as well
I'm right there with ya. In fact, I know it's not healthy, but I actually get more joy out of them losing to us as I do us beating them
Sorry to be the wet blanket, but It's not real.
The article wasn't clear, but I'm pretty sure it was DJ
The article about the lady snorting 550 doses of lsd is the best thing I've read in some time. 550 "may be" a bit much, but as someone who is highly appreciative of the benefits of psychedelics, I wish everyone could have the opportunity to experience a high dose psychedelic journey of their own.
This is the most mind numbing thing I've read all day. It's easier when things aren't simplified huh? Hmm.
Based on hand measurements, both seem like a lock to sleeper QB picks.
The model under consideration would allow athletes across all sports immediate eligibility after one transfer provided that student-athletes receive a transfer release from their previous school
So what's preventing some slime balls like Harbaugh from simply denying that release? Still not enough in my opinion.
Jack Miller getting no love, even from the staff! Ouch!
Over/under on Michael Thomas receptions?
I've been offering my services for months!
High schoolers may be overly qualified
Umm, now is probably not the time for that.
Never bothered to read?? Bud, I've been clicking refresh on this thread every 3 minutes. This is golden.
Oh. My. God. Someone's going to take offense to that!