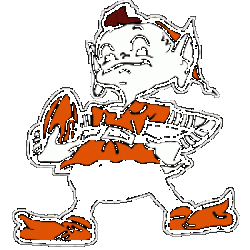 daveyt11
from Euclid OH
MEMBER SINCE October 08, 2013
Favorites
COLLEGE FOOTBALL PLAYER: eddie george
COLLEGE BASKETBALL PLAYER: jimmy jackson
NFL TEAM: Browns
NHL TEAM: Blue Jackets
NBA TEAM: Cavs
MLB TEAM: INDIANS
SOCCER TEAM: CREW
Recent Activity
As a huge browns fan as well as OSU, 3 months later the browns drafted 2 of the guys that caused the heartache. Paul McDonald and Charles White
Well said Troy, I was thinking the same thing when he was trashing Tom Herman with the coke and stripper stories. True or not TH and ZS were employees of OSU at the time. That does not reflect well on the university. Eventually he might say something that leads to not so good things for OSU in the future.
I would figure that the "play in" teams should already know because they need to get travel arrangements going. They have to be in Dayton tomorrow or Tuesday. depending on which day they play. Obviously OSU could get there quickly but wondering if Holtmann and company have been contacted yet, if they are indeed a play in.
I had a similar situation in my career as well 3M
Thats just like my dog Sullie LOL
Unless you throw food at her, forget about it
Hi BadOwl...My nephew is studying journalism at Cleveland State....I am going to have him read your breakdown...Well done!!!!
Reminds me of a joke my late father used to tell...
Q:...What do you get when you cross a pig with a Michigan player...
A:....Nothing, there are some things even a pig won't do
LOL, same. MODS, please delete my forum post regarding it. Buckeye1996 types faster than me LOL
I was up there in 94, the 63-14 massacre. Was beautiful campus. Don't recall any great eateries but did not have much appetite after that game.
At some point that half a million dollars at 1620 per hour is going to run out
I don't know how to post a GIF, but its time for a return of STOP GIRL
Exactly...If he starts poking Herman too hard, they may have something the investigators do not and it may come out after reinstatement. Let the committee make their decision and move on
Indeed ... Simply just let whatever contract he was on expire. Urban had to know this situation with Zach/Courtney would explode one day.
Agreed 100% ... if it was reported properly. Someone in HR at OSU could have pulled the files and faxed to the media. 6 hours tops.
"Someone says Charlie f*cked a goat, even if goat denies it, he goes to the grave Charlie the goat f*cker"
Thanks TCM, I needed a good laugh
I was thinking this morning...At what point is the longer it goes GOOD for Urban turn into the longer it goes it's BAD for Urban?
I did hear early on, there was rumor that Herman was helping Courtney with legal fees. Starting to come together