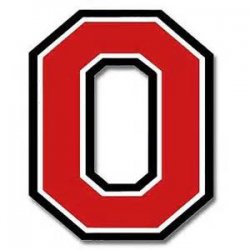 Davep160
---
Centerville, Ohio. (via Columbus)
MEMBER SINCE December 27, 2011
Favorites
SPORTS MOMENT: 85 yards through the heart of the South.
COLLEGE FOOTBALL PLAYER: Tyvis Powell
COLLEGE BASKETBALL PLAYER: Granville Waiters
NFL TEAM: N/A
NHL TEAM: Blue Jackets
NBA TEAM: N/A
MLB TEAM: N/A
SOCCER TEAM: N/A
Recent Activity
I think he is solid imho.
I thought the Kyle Murray first was total bullshit
I think the writers are basically volunteers, but I would always support more women's bb coverage.
A bird in the hand is awesome, but it's ok to get more birds from other bushes.
That is one big ass cornerback, do you think he will grow any more and be forced to go to a safety or OLB position?
This defense made me shake my head a awful lot. I love the players, but the sum of the parts didn't quite match the individual pieces.
As my Miami Redhawk Wife always says: Miami was a university before Florida was a state.
I understand completely, all he can do is intercept, tackle and hit hard.
Baseball suits his body type better
If it isn't a live event, many of us won't give ESPN the time of day, I have not visited their website other than by accident since maybe 2010, 2012. I proudly boycott their sinking ship.
To be fair, he didn't have an elite throwing QB until this year.
The stained glass gets me every time.
I'd fix the 80 yard pass interference penalty first, the NFL is awful in that regard.
Anyone with an offensive scheme popularized this century.
The entire quarter were holds or pass interference, uncalled. During the season, they will call it if you breathe on a player, that was just awful.
If that crew isn't perma removed, I am out on the NFL forever. That was awful to watch. Saints got jobbed...it looked like the fix was in. Disgusting.
Graduating in 3. Go him
I think we have many advantages over ttun, better talent evaluation, better talent, better facilities, better city (contrary to the ttun crowd that hasn't been to cbus since 1978), better scheme, better coaching .
As long as we don't get 62 dropped on us, I am ofine with whatever.
Since there are no facts that asked a coach to do so, I say probably none.
I thought I was the only one also. I freaking hate bullies, half of the internet warrior shit said on here if it were said in person (especially to me) would result in a broken face. There are a lot of shit people in the world, and you are correct, anonymous posting gives the weak a forum to be mean for no other reason than tearing someone else down to make themselves feel better. To be honest, I go out of my way not to say anything negative about anyone at any time that I wouldn't say straight to their face.
I started reading the negative comments and was so revolted, I shut 11w out of my life for a while. It's revolting.