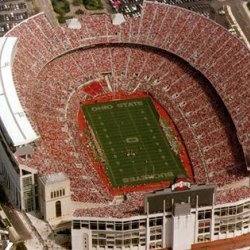 Das Hufeisen
---
MEMBER SINCE August 19, 2018
Recent Activity
I won't believe everything the media says. But I have high hopes based on what he's said recently to 11W and others . . .
Pretty soon we'll all be getting advanced degrees in Intercollegiate Boomificationitism.
Those numbers are based on confirmed cases. They don't include those who had it and showed mild to moderate symptoms and recovered, and took no test. Those who were sick enough to seek medical care are the ones getting tested (except for a few who have been exposed). So the numbers are misleading until we have more tests.
Given the governor's trend lately I could see a cancellation of all sporting events through 2027. Just to be on the safe side. Any activity involving personal freedom or enjoyment will be banned. Those who think about doing something fun or productive willbe arrested. I'm partially joking.
Professional lip readers struggle with that one.
Northland HS sounds like Jared Sullinger territory. Aka a perfect fit at OSU.
I was hoping his mom's tweet about his future as a Buckeye would come true. He was fun to watch. Best of luck to him.
As long as he wasn't next to Baker at the block-O after the end of the 2017 game . . .
You have to go back to WWII to find this kind of disruption of events in the sports world. 9-11 couldn't do it, the Kennedy assassination, other health scares, etc, etc. I go back and forth on the "abundance of caution" vs "overreaction" debate.
If by "the entire world" you mean every nation not named China, you would be correct.
With regard to our country's history of disruption of sporting events, this health issue has done what many many previous scares could not do. MERS, SARS, H1N1, the events of 9-11, the Kennedy assassination, etc. You have to go back to WWII to find a comparison. In that sense it does seem like an overreaction, but I can understand public officials exercising caution also.
Without any context a 5 second clip can look like anything. But it looks bad and I hope he pulls through ok. Never thought I'd see a pro season suspended over an illness outbreak but here we are.
Greatest Buckeye ballers ever. RIP John Havlicek and Larry Siegfried. Jerry Lucas doesn't look a day over 65.
Goldhammer is one of the most loathsome media personalities in all of sports. Just an arrogant condescending nitwit.
Lyle Alzado comes to mind also.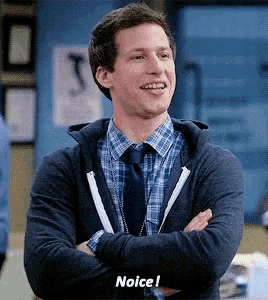 Let's defend the home court against the Turnover Bug this afternoon. End every possession with a good shot and we can get a great win today.
Hopefully they hire a non-waffling flake and go 3-9 for the next 8 years.
2016 was Harbaugh's missed opportunity. Think about it- Speight throws a pick six when we had zero offensive momentum in the first half. Then he throws a pick deep in their territory to Jerome Baker that led to a short TD in the second half. He also fumbled a snap on our 1 yard line when they were about to score. So probably 21 points lost by UM on those three turnovers. No wonder Urban collapsed on the sideline after the game. He probably aged 20 years that afternoon.
2015 was the most satisfying. The Harbaugh hype train was rolling, we were bruised and battered from losing to Sparty. Then we delivered a 42-13 beatdown.
Didn't want this to happen cause now I'll have to root against him once every year. Plus I thought he could've got a better job next year. But if it's true best of luck to him, and I hope he's another thorn in Harbaugh's side.
All-time scoring leader for basketball also. From a school that produced Jamie Feick and Jon Sanderson. He'll be a difference maker for the Buckeyes.
Great effort from Kaleb. Four huge free throws from Kyle and CJ.
One step toward future survival for me would be to eliminate the stupid group photo in the end zone after a turnover.