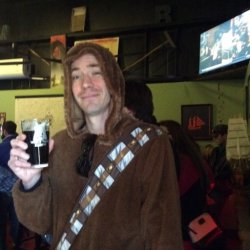 DarthSweaterVest
---
MEMBER SINCE August 30, 2010
Favorites
SPORTS MOMENT: 2002 Season, Holy Buckeye, OT at Illinois, beating the scUM, double OT over the 'Canes
COLLEGE FOOTBALL PLAYER: Joe Germaine
NFL TEAM: None
NHL TEAM: Pittsburgh Penguins
NBA TEAM: San Antonio Spurs
MLB TEAM: None
Recent Activity
Secede from the damn fixed NCAA
https://twitter.com/joelklatt/status/1211122218438025216?s=21
Joel dropping truth bombs.
4 Dobbins runs and it would have been 38-21. Too damn smart for their own good
So who gets the 4th spot? Wisky? Bama? Oregon?
The committee obviously believes in that fraud.
Short answer: no
slightly longer answer: because SEC, no
Every year we are blessed with 12-15 opportunities to watch our beloved Buckeyes. If you cannot enjoy these days, I feel sorry for you.
Fields has been incredible for us, but won't win the Heisman simply because we run the ball a lot and Fields doesn't get to pad his stats like the other top QBs with worse running games and worse defenses.
Bama will be in if they win out. Bama always gets the benefit of the doubt no matter what.
Smart move. If you hire the wrong coach, cut bait quickly before your program becomes Tennessee.
Yeah, with the rule that way, LSU penalty essentially ended the game. Smart coaches can take advantage of that.
Oh, dip, I forgot there was 2:30 left and apparently can't read. So correct call, just Barners using time outs poorly earlier in the half.
I had the same question. I looked it up. This appears to be the rule.

If the game clock is stopped only to complete a penalty for a foul by the team ahead in the score (or either team if the score is tied) inside the last two minutes of a half, it will start on the snap, at the option of the offended team.
Refs don't know rules? Or protecting the brand?
And still only won a Natty as Woody's understudy.
351. Plenty of short fields due to silver bullet dominance.
Can someone explain this to me?
I love seeing Baker Mayfield suck. That is all. Go Bucks!
Because if LSU jumps up, it gives the media talking heads the chance to push their narrative that the SEC is God and deserves multiple playoff teams. And if you think the media talking points and other polls don't influence the committee you are fooling yourself.
I concur. If you cheer for Joe Burrow, you are cheering for an SEC team who might be competition for OUR Buckeyes for a playoff spot. Dude left, move on. Support OUR team and OUR QB.