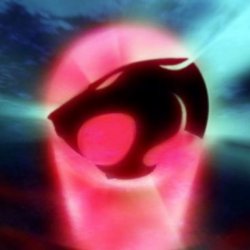 Darryl H
---
Hilliard (via Akron)
Member since 12 September 2013 | Blog
Favorites
COLLEGE FOOTBALL PLAYER: Jim Brown
NBA TEAM: Bulls
Recent Activity
Darn. Too late.
Yes what section and seat.
Probably as game gets closer. I'm looking for two.
OK I'll let you about Rutgers first of October.
Congrats that's Awesome.
Cinnci. And Rutgers tickets?
A lot of the players Seniors are Tresses last class. He picked them for his program. I think coach having hard time choosing his style of play. Well we usually have that it back. So we more spread but not using all of the talent.
Yes true but if there are facts and proven of Separation. What Iverson say practice. Play the players that proven in the game. Never understand why my first play would be Devin deep. Or let Devin go deep across and have Thomas goes deep. All this speed and they not using it. They said this is one of the fastest teams ever at OSU. . I mean the Urgency has to be there.
Mr. TD. Devin Smith. Proven just throw it up -Many don't know he got records in the high jump. He's speed put him single on one side and just throw it up.
Only one.
God bless you. That was a Awesome gift to someone.
Wow. Awesome.
No don't have any but if you wanna sell that 10 b let me know.
Any tickets you wanna dump at reasonable price contact me.
Time to Ball cuz. D. Grant let's Go.
You still got tickets left?
Email me. Info. Sec. Whole season. Game by game
How much ? Cinni.
How much for Big 10 Chap. Game?
Let me know if any you wanna sell if you can't make it.
Let me know if any wanna sell?
How much any tickets you wanna sell.
Any games ya'll wanna donate to me. Lol. Nah I'm serious. Don't know how yet but I'll be there.
I was one table over from him yesterday.
It was awesome. To see all the players and families smile. Just left from there.