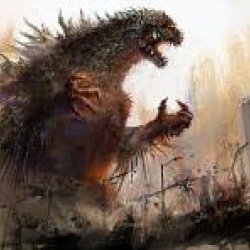 DannyBeane
MEMBER SINCE October 04, 2012
Favorites
SPORTS MOMENT: 2002 BCS Championship
COLLEGE FOOTBALL PLAYER: Cardale Jones
COLLEGE BASKETBALL PLAYER: Greg Oden
NFL TEAM: Cincinnati Bengals
MLB TEAM: Cincinnati Reds
SOCCER TEAM: Columbus Crew
Recent Activity
How I feel after dealing with Penn State fans the past few years
Pissing off Penn State hits me in all the right feels. No that they are our rivals or anything.
In all honesty though if we're not playing Michigan or in the playoffs/championship people just don't seem as excited. It probably has to do with us not being in the playoffs taking the shine off the Rose Bowl a little bit.
As a Godzilla fan I am offended at Harbaugh being compared to Godzilla. At best he is Yongary, a korean knockoff.
I'm calling it now. BB Landers gets his fatman touchdown...
I am going to be so pissed if Beta Ray Bill isn't in one of the next few Marvel films and doesn't wield Stormbreaker. He's one of my favorite comic characters.
WHO DEY! My Bengals did something good!
Damn onion cutting ninjas...
In my 30s I've come to the realization that it doesn't matter, I can sleep 2 hours or 12 hours or anything in between. I'm always going to be tired.
Well I went to Hocking HIlls today with the dog, and with the rain and muddy icey trails, there wasn't too many people there and it was a lot of fun. Got a little beatup because I slipped a few times but it was still an awesome time!
I'd like to start off with hikes that start off at dawn, go home at dusk, but I'd eventually like to make a whole weekend of hiking and hammocking on trails.
That makes it sound like even more fun!
I'll have to check it out! Kentucky is an absolutely gorgeous state!
This is perfect! And it looks like Wayne National Forest also has some good hiking!
Watched one of Timmon's high school football games today. He caught 57 touchdowns and brokered peace in the middle east. Urban Meyer should recruit him. In on of his touchdowns, Ryan Timmon's literally walked on water and cured a leper. That Ryan Timmons is good I'll tell you what.
It's been longer than 4 hours, should I see a doctor?
I'm an Irish American and the only offense I have with the Fightin Irish is that its associated with Notre Dame
I know this articles are supposed to be sizzle pieces to drum up hype for the new recruits, but this kid seems like an honest to god hidden gem.
Holtmann just looks like a likable guy.