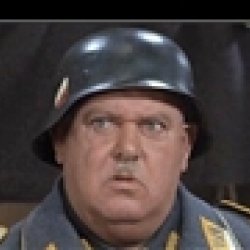 danmas
---
MEMBER SINCE October 01, 2013
Favorites
SPORTS MOMENT: January 8, 2003
COLLEGE FOOTBALL PLAYER: Archie Griffin
NFL TEAM: Browns
NBA TEAM: Cavs
MLB TEAM: Reds
Recent Activity
The BIG league office apologized for that travesty.... lotta good that does anybody.
I agree with Meyer's angst there, but he should have shown the same passion in addressing the myriad of stupid penalties his teams committed during his tenure. The above stats show a lack of discipline and, I believe, a poor attitude toward stopping them.
fiance with one e is a man who is engaged... fiancee is a woman.
Kyle, they say it takes a year to put a new offensive system in and have it humming. Do you think that is the kind of time frame we're talking here or do you think UM can come out guns blazing?
Totally agree: Goodbye Yellow Brick Road is his best.
You seem to suggest that you wish Urban had played Haskins to get him ready for 2018. I just can't imagine Urban or any coach of a playoff-hopeful team doing that in 2017 after one loss. Haskins obviously could not have duplicated JT's 16 for 16 effort against PSU in 2017, so add another loss there.
As for your suggestion that Haskins didn't want to dis JT so he's lying about not being ready in 2017, chew on this quote by Tate Martell as to what Haskins told him privately in 2018: "It's an NFL-type of offense, so it's difficult to learn," he said. "It takes people a while to get it down. Even Dwayne, I was talking to Dwayne about it, he was like, 'Well, it took me over a year to feel like I was even comfortable on the field.' Now, after two years of being in, I know what I'm doing. I'm on point with everything I do. I'm running the offense." Ozone 12/30/18 quoting Tate Martell quoting Dwayne Haskins about how it took him two years to be ready.
Clearly, this is something DH has been saying privately, not just to "not dis JT".
Did you read Kyle's article? Three weeks in 2017 to be "#1". It took him longer than that to get good IN 2018. Geesh. I guess Bucknuts is not the only site with armchair know-it-all quarterbacks.
You seem to acknowledge that Haskins and Day are right that he was not ready in 2017, and certainly could not have beaten out JT in a hypothetical team scrimmage in August of 2017, but then you double down that Urban should have played Haskins in 2017 and taken his lumps.
And yet you're probably one of those guys that says Urban "didn't play the best players!!" You "see with your eyes" but you just don't know the first thing about football (or what goes on in practices/scrimmages)/
That's sarcasm, right? I mean, did you read the article?
And here is what Haskins himself had to say about whether he was "ready to go the second he walked onto campus":
"Dwayne Haskins has said he wasn't ready to lead the team as a second-year player, but either Baldwin and Fields will need to do it in their second seasons as college football players." March 1, Ozone, Tony Gerdeman.
And here's what Day said: "Last year, Day said multiple times that Haskins would not have been ready to start in 2017, his second year in the program and first year with Day. " Eleven Warriors, March 5, 2019 Colin Hass-Hill
There are ass clowns on that stupid pay site who will try to tell you that Haskins was better that JT as early as the Fall camp of 2017. They are of course taking the end-of-2018 Haskins and imagining him in 2017 as if he was always the completed product.
Great job, Kyle!
That long catch and run to Bin worked for a TD because receivers OTHER than Bin were downfield blocking for him. :)
We know they can't call themselves the "Scarlet and Gray"... : )
The article didn't reference the head coach. Nor have any of the commenters.
Is it still Ty Tucker? I mean, shouldn't the author mention the HC who put this all together? Geesh.
I just got stupider.
Seriously, Harrison has been described as "stiff" meaning he is not ready to turn the corner and get to the passer. And he's not strong enough to bull rush. No way he gets to 26 sacks in the next three years. No way.
Fields will be a dual threat. No way in two years he beats out a guy who played for 4. NFW.
Garrett Wilson getting 700 yards... not without injuries ahead of him.
I've used the same formula to determine the next US President. It will be a man; and he will be either a ultra rich conservative or a former senator from Illinois of mixed race.
One of Kyle's best write ups. I would have liked more film on why our offense failed in the second half and defense failed in the fourth quarter.... maybe the defense next, Kyle? Thanks!!
Winovich was right! It was a mirage. I played the Game back on my DVR... and it ended in a zero to zero tie!!
Edit: Oops. I replayed the Game backwards. My bad.
Rumor has it that it was a great game.
Looking forward to seeing every game on TV. This should be another awesome season.
Haskins had his best game. His running is key to this offense... I can't believe that I am typing that. But, if they the opposing defense has to stay honest, our RB's can go. If they can go, we will have a balanced attack that can reach 500 yards.
The defense didn't give up ALL of Maryland's points, however that schematic/coaching issue giving up those big runs to the boundary.... geesh. Whose coaching these guys?
I disagree with the criticism of Dantonio taking the safety there. His third or fourth string punter or his place kicker? Which do you want to flip the field.
It didn't work out because said kicker kicked it OB and we started at the 50 instead of the, say, 35.
If he punts with that not-so-good punter, I think OSU starts around the MSU 35, or closer. (You have to bring the gunners in to block when you punt from your goal line.) Statistically speaking, giving up two points for 30-35 yards of field position (roughly) is roughly a wash.
Yeah, not on McLaurin, you can't catch a ball with a guy yanking your arm before the ball gets to you. Incompetent refs.
Fuller has only 3 PBU's and no picks. Hmmm. Why would you throw against him when every other receiver is open?
Which mascot head did Corso put on last Saturday at Happy Valley?
Thanks, Kyle. "Everything is connected to everything."
Some people just find it easy and simplistic to be armchair quarterbacks. That's why I like reading your football analysis. Because it is actual "analysis" and not confirmation bias.