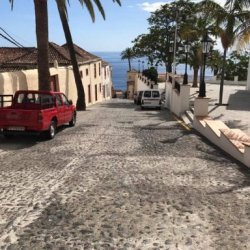 DanMartinez7
---
MEMBER SINCE April 15, 2014
Recent Activity
Why does Jeff Hafley look like a Bobble-head??
I guess the backpack is because he took the cash option for his bonus?
P.O.S. And wearing an OSU shirt in his mugshot??
Jimbo Fisher.


The most overrated football coach in College Football...and an annoying, twangy accent.
Ohio weather is much better in April/May than in October/November...so that will help.
But I imagine the atmosphere of a rivalry game at night might overshadow any weather concerns.
1. South Florida
2. Florida
3. Oregon/Georgia (tied, I guess)
Does that helmet have pubes on it?
But is the Temple job interested in him?
Everyone gets 2 bye-weeks next year.
The calendar just worked out so there are 14 Saturdays during next regular season, when there are normally 13.
Ours just happen to be in succession.