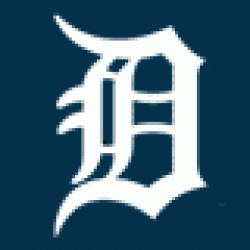 dan_isaacs
RTP, North Carolina
Member since 07 September 2010 | Blog
Favorites
SPORTS MOMENT: Watching my little brother win the Toledo City Wrestling Championship as an 82lb freshman. :)
COLLEGE FOOTBALL PLAYER: Tito Paul
NFL TEAM: Browns
NHL TEAM: Carolina Hurricanes
NBA TEAM: The Cleveland Lebrons
MLB TEAM: Tigers
Recent Activity
Hehe, I have that shirt. Today is Sunday, so I went with this one.
Most weight loss is due to changes in diet. I was a former runner 40 lbs over napping when he could. Then I was officially diagnosed as ADHD, prescribed some Adderall (Speed), and as a result of it suppressing my appetite, I'm now an over 40 former runner that naps when he can, that weighs he ought.

If you do the math, exercise as a calorie burner is barely an improvement over taking a nap. If wanna weigh less, eat less.
This was the best non-DJ Skully this week. Great job, substitutes! Excited to read Monday's Skully. Probably already scrawled out on a bearskin.
Sure France is 0 for it's last 2, but they were the dominant power before that. They have a centuries long history of military conquests. Michigan has a brief period from the Leather Helmet decades to its name. I would not dare confuse the two.
Best part of that play is still Spencer's erasure of the LB (1-2s mark) that opened the hole.
Yep, hopefully Universal Basic Income proves to be enough.
I lived them in Toledo (or BG) in the midst of many a wolveweenie. Being reminded almost daily of those failures for the duration. Ima enjoy life now. :)
I ain't even going to read this article. I'm 43, I lived (how, I don't know) through each of those on the list (and can probably name 10 more) and see no good reason to be reminded of any of them.
I lived through the 90's. Let's keep a lid on that sort of chatter. Historical precedence and all.
My parents almost named me David, so I approve of your name selection. Congrats! I hope child and mother both emerge in good health and better spirits.
I think Santonio is content with his best catch being forever a part of Super Bowl highlight tapes.
And yes, Joe Burger will always mean something in Columbus.
I know it's fun to look back at the last two games they played and mock their failure, but through the last 1000 years of Western civilisation, France is the winningest program. Hands down.
RE Word of the day, the most listened to usage example
Aw man, good catch! Forgot all about that salmoning goofiness. That was a fun team..
I become much more of a tOSU fan after the Browns left, that's for sure.
They didn't pick Peppers at 12, they traded that pick and tabbed Mr Overrated with the 25th pick in the first round.
Gonna miss Hooker. The only defenders I recall watching as closely as I watched him were names like Winfield, Katzenmoyer, Hawk, Wilkerson, Bosa, Gholston, Roby, Doss, and Gamble. Looking forward to adding names like Okudah, Wade, Pryor, Cooper, Farris, and Browning. Life is good.

Thrilled that Fada is getting a chance. And of course Zeke was lobbying for Brown, he loves WR's that can block. :)
I'm there for conferences a few times a year. I only do the poker tables ($1-2 hold-em), and drinks are always free. But toss that waitress a $10 or $25 chip on first contact anyway.
I still use the same 1976 American Heritage my dad would hand hand me from the age of 4 whenever I asked what a word meant or how it was spelled. It's the most beloved of my probably too large collection of books, which I still crack open on the regular.
Took my kid to a Wiggles concert about a decade ago. It was one of the best concerts I've been too. Maybe I just knew all the words, they did the hits, and it amusing see how ..um..excited the moms were getting when they came into the audience. But I loved it. It was no Division Bell in the 'Shoe, or even Jump Little Children last night @ the Orange Peel in Asheville, NC, but it ranks.