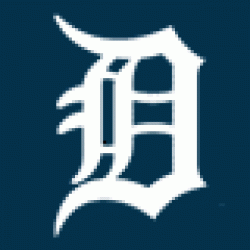 dan_isaacs
RTP, North Carolina
MEMBER SINCE September 07, 2010
Favorites
SPORTS MOMENT: Watching my little brother win the Toledo City Wrestling Championship as an 82lb freshman. :)
COLLEGE FOOTBALL PLAYER: Tito Paul
NFL TEAM: Browns
NHL TEAM: Carolina Hurricanes
NBA TEAM: The Cleveland Lebrons
MLB TEAM: Tigers
Recent Activity
Greg Oden is FaceApp angel investor.
Yeah, he's not moving too fast. Even *I* could hit him.
I love you all so much. Thanks for the giggles.
Dude, we're standing right next to you, no need to yell.
So Steele is a RB and not a LB?
If anything, Crowley looks like he's the biggest threat to Master's carries. That dude looked like a stud in the Spring Game, and has a bit more to his game. That said, I fucking love Master, and wanted him to get more carries last year. Especially in goal line situations.
Amen. I haven't been this excited about a group of WR recruits since Ted Ginn Jr. and whoever else was in his class.
My wife likes to wear a now 31 year old shirt of mine from my sophomore year of HS. And remind me that she was 7 at the time.
How does this story not mention this
Watching this GIF while playing the JLH above is a delight.
How firm thy girlfriend's wife's grip.
From the looks of it, Werner's getting a second interview tonight.
Better late than pregnant
Barf, need to put one together of his head on Khaleesi's body in this epic shot from the finale.

https://www.hindustantimes.com/rf/image_size_960x540/HT/p2/2019/05/20/Pictures/_7232e4ae-7ab7-11e9-98c6-ecfd32845dee.PNG

The problem with being that awesome is nobody around you will challenge what you say. After a decade or 3, your internal filter withers away.

This is why I love my wife. She makes sure I'm made aware of the dumb shit I say. :)
You *really* need to stop saying "of All-Time" when it only considers players going back to the early 'oughts when these ratings started.
Regarding the poop article, if you're using a squatty potty, you don't have time to even load Twitter, letter alone read it.
Jupiter is so massive the center of gravity bt it and the Sun is actually a point beyond the surface of the Sun. Despite being so much closer than the other gas giants, it's the only planet for which that is the case.

Jupiter is ~250% more massive than all the other planets *combined*!
The stars have aligned against us this year. We play on the road, the week after playing Penn State. Win or lose v PSU, we don't do so well the following week. For the last few seasons, anyway.
Excellent use of the sarcasm font.
If our guys aren't ready to match the level of intensity, we can easily lose that game.
I don't think we've won the game after Penn State in a few years. I doubt they are beating ND.
Seems like a kissass to me.