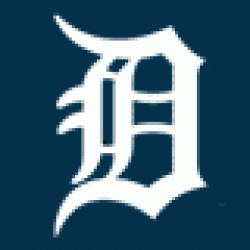 dan_isaacs
RTP, North Carolina
Member since 07 September 2010 | Blog
Favorites
SPORTS MOMENT: Watching my little brother win the Toledo City Wrestling Championship as an 82lb freshman. :)
COLLEGE FOOTBALL PLAYER: Tito Paul
NFL TEAM: Browns
NHL TEAM: Carolina Hurricanes
NBA TEAM: The Cleveland Lebrons
MLB TEAM: Tigers
Recent Activity
Technically correct is the best correct.
Tell me about it. I had to close the windows this morning it was so chilly outside. :) #CarolinaDreaming
More likely a bucket of "Keep shit off other teams' bulletin boards".
I watched the game (well, was playing video games while tv was on), but what I saw of it was pretty good. Alas, the young lady to whom I am betrothed, beckoned me with 5 minutes or so left, and I did not return until the post-game. I cared more about me scoring than either team.
Was my favorite part, too. :)
Heh, I used to stop in Dinwiddie for gas driving from Raleigh to Richmond. And been there a few times at the dragstrip.
Having lost a fantasy championship game to that very play, I hate you.
Damp is the new moist. Embrace it.
There is no way, given the production of that unit over the last 4+ years, that Coombs is being replaced as DB coach. Now, Coach is getting up there in age, and maybe in 2-3 years looks to take things off of his plate. But that room is his, and he's earned it.
I suspect they had a lower tolerance for asshatery, and perhaps increased po-po presense.
Really the only deficiency Webb shows is the poor angles he seems to take 3-4 times a game when trying to make a tackle. I imagine at least 1 first down allowed per game can be attributed to his poor angles.
Sure, but can we talk about the real issue in this video? Dude's suit-jacket is insanely oversized. Arm bent at elbow, and cuff is still below his wrist, and those shoulders are a good 3-4" wider than his own. Like a toddler wearing Dad's jacket.
Shh! Don't remind Baby Boomers how awful they are. It's hurts their feelings.
My dad was paraplegic. I have had no expectation that Ryan would ever play again. Just hope that he'd be able to walk again.
Ha! Haskins throws darts. Tebow shot-putted yams. Haskins will not be a whole lot more than what we've seen so far, which is more than enough. :)
Snow is why living in Ohio again appears in none of my daydreams.
This is the better way, as we know they will rotate snaps. I agree with your S picks, and I'd hold off until Spring Game to feel confident about my feeling that Okudah would be 1A over Arnette, and the bigger Wade 1A over Sheff.
Yes. It's value is a result of scarcity. If, like with most currencies, you could print infinite amounts (Hi Fed!), there would be no value since it's not backed by the US Army US Government. By making the discovery progressively more difficult, the creators built in scarcity.

If you mean the details about the math involved, there are better places online to find that. It's far more complicated than my time or inclination allow. :)
Does the rulebook address what should happen if the field falling apart impacts the play? That was DJones who made first contact with runner's upper body, and that field failure clearly cost him leverage. Doesn't feel right that the play wasn't nullified and the down replayed.
Gus and Spielman would be something I'd listen to.
That shouting...it gets my attention.
I missed those comments by Bosa. What did he say?
Amen. It would seem we are judged by the same mysterious metrics governing Figure Skating.
Ha! We don't win if Haskins doesn't come in to hand the ball off 4 times and score, when JT had the offense rolling? C'mon man!