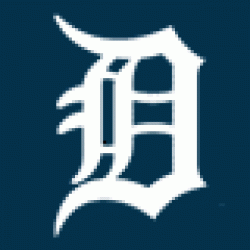 dan_isaacs
RTP, North Carolina
MEMBER SINCE September 07, 2010
Favorites
SPORTS MOMENT: Watching my little brother win the Toledo City Wrestling Championship as an 82lb freshman. :)
COLLEGE FOOTBALL PLAYER: Tito Paul
NFL TEAM: Browns
NHL TEAM: Carolina Hurricanes
NBA TEAM: The Cleveland Lebrons
MLB TEAM: Tigers
Recent Activity
Gameday, definitely go to the Skull Session before the game. What hotel you staying in?
Now we'll find out how solid Jack Miller's commitment is.
When he turn the ball over next week, it's gonna be your fault.
Oh, nary a bad word to say about Coach Mantits, aside from how undisciplined his teams played. And Rivers earned so much respect the prior year that I still have him on my fantasy team. :)

The field was coming up in clumps. Relive the day from my seats: https://www.flickr.com/photos/danisaacs/albums/959266
I was at that 2004 game @ NC State. Field was garbage, and in Chuck Amato's 2nd year, I think, they had like 15 penalties. NC State in that game was the most undisciplined team I'd ever seen.

I had great seats though. 45yd line, 20 rows up in the "nice" seats, surrounded by older ppl offended that we were sitting amongst them.

And I got to meet Archie at the pre-game alumni meeting.
That would be sooo Michigan......
Underrated comment.
I'd settle for "can run faster than me".
I believe the point being made was: will he grow a bit and end up at DE?
Yes, he mentioned Mike Thomas, too. I claim cognitive deterioration, as I stayed UP until 6am when I posted that. Now that I've had a few hours of sleep, I recognize my error.
If his former teammates still love him, and his former coaches still love him, what the hell is wrong with us still loving him? And since when do we let what Clemson or Bama fans do dictate our behavior?

(And don't downvote an opinion you disagree with, guys. Save those for more egregious offenses)
For real, tons of #content. Of course, he had 2 days to write it. :)
My mentor at work, who is now my peer, is from New Orleans and has always been an LSU/Saints guy. I spend more time talking to him about the team, texting him during their games, etc.. than I do talking to him about work. :)

He texted sat night from a bar in Vancouver, and said he'd just hugged an Ohio State fan, and thanked them for Joe and Lattimore. My takeaway is the OSU fan was watching Joe. I hope we all do, when time allows. He was nothing but class and hard work when he was here, and deserves our support for that alone.
PLease review my comments leading up to that game. I was very pessimistic about winning. Though I couldn't have imagined just how bad it was.
Exactly. Nobody else has beaten a team that will finish in the top2 of a power5 conference.
DJ talking about Elephants? I'm in.
It also took us nearly a decade to find it, so the analogy holds.
As we pointed out in other threads, MT flat out McLaurin'd those dudes. It's clear he was pushing his primary block into the other dude, and disrupted him enough to allow a clean throw. This should be talked about more.

And my #HotTake is that MT should be getting at least 50% of the carries, if not flat out starting.
Holy shit, looking at that block again, it looks like he TRIED to block the guy into the other guy! He almost McLaurin'd them.


I was glad to see him blocking. Not as glad as I'll be to see him starting, tho.
I'm not sure how to feel about being excited seeing them run the I-formation, with Master Teague dotting that "i", and anxiously awaiting this Film Study breakdown of it, only to find it it was....Dave.


Dave. The unlubricated handy of running plays.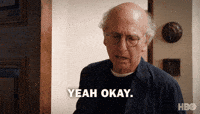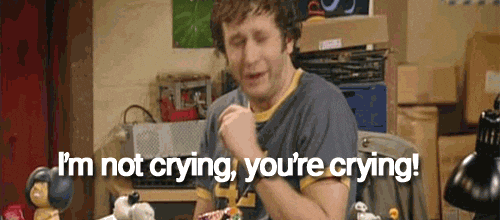 Heh, he's my best friend since we were teenagers. And he's an occasional commenter here. :)
This.

Teague was always falling forward. I'd roll with him over JK right now. I think he's the better Robin to Field's Batman.

And Ruckert...as I texted @BuckeyePastor: