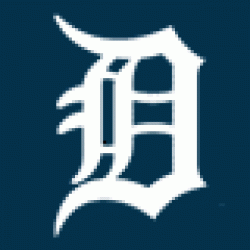 dan_isaacs
RTP, North Carolina
MEMBER SINCE September 07, 2010
Favorites
SPORTS MOMENT: Watching my little brother win the Toledo City Wrestling Championship as an 82lb freshman. :)
COLLEGE FOOTBALL PLAYER: Tito Paul
NFL TEAM: Browns
NHL TEAM: Carolina Hurricanes
NBA TEAM: The Cleveland Lebrons
MLB TEAM: Tigers
Recent Activity
Good point, Navy! Allowing Freshmen to play in up to 4 games w/o losing redshirt gives those lineman who never would have seen the field an opportunity to combine that second or third year's physical maturation with actual game experience.
It was an IRL "When Keeping it Real Goes Wrong". The QB Got up, without a helmet, and went after Garrett. No excusing Garrett's swinging the helmet, but let's not act like this was unprovoked. It takes two to tango.
That I can both spell and pronounce Biakabutuka means we can shelve this best ever bullshit until the season is over.
Obligatory Dead Whale reference
DJ set the bar for WMD's way too high. That Cosmo link was pretty much just an advert/teaser for some streaming service.
A bit surprised. I expect winner of the LSU/Bama game to jump us next week.
Pretty sure this was a joke. But we change our clocks back on Nov 3.
How does Borland grade a Champion when it was his mistake that led to the blocked punt?
Him being a Sr is just wishful thinking.
"We really should've shut them out," Arnette said. "But can't take that back. We're going to get better, fix whatever led up to those points being scored.
Tuf Borland has 1 year of eligibility remaining.
Ha! Love I have one little corner of my daily Internetting where I can see a Newhart reference. :)


My thought too. But with that new OC, they can attract better talent at the position than they have historically.
He got beat once. Rewatched every snap he was in, and while he wasn't perfect, he was outstanding for a true sophomore @ LT.
Just one? I'm wearing a sweatshirt from the early 90's right now.
Yeah, I dunno wtf haters are looking at. He whiffed on one play. He didn't "hold" his blocks very well, but he didn't draw any flags, either. And he pancaked a few dudes. For his first start, he did great.
He was an H-back, primarily a WR, and is currently a WR in the NFL. He was spectacular, but wasn't a Tailback
It's right below Dewand Jones's.
He doesn't have Beanie's speed, or size. He actually reminds me of a younger Keith Byars.
Click the link. Put lifts in your shoes, so the jokes don't go over your head. :P
No doubt that quitting a heroine would be more difficult than quitting nicotine.

Loved the video. Love seeing Beanie, Zach Boren, and other players from the ought's on Letterman Row's youtube videos. Anthony Schlagel is the best, tho.

I firmly hate Friday games. I was meh about it on Sunday, but it's really screwed up my perception of time.
Switch to FOX at 11am. You'll miss nothing about GameDay.