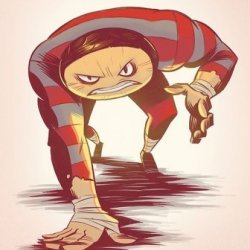 Danify
Marion (via Marion, Ohio)
MEMBER SINCE March 28, 2012
28 year old with a passion for Ohio State Athletics (Football, Basketball, etc...), Gaming, Gardening, and Drawing. Been a fan of THE Ohio State Buckeyes since 5 years old after watching the Ohio State versus That Team Up North with my Dad. Aspiring Game Designer with a degree from Full Sail University.
Favorites
SPORTS MOMENT: Between three moments ... Ohio State's victory over Arizona State in the Rose Bowl, Ohio State's victory in overtime against favored University of Miami, and Ohio State's 42-39 victory against That Team Up North in the Battle of Century between #1 and #2.
COLLEGE FOOTBALL PLAYER: Ryan Shazier
COLLEGE BASKETBALL PLAYER: Aaron Craft
NFL TEAM: Cleveland Browns
NHL TEAM: Columbus Blue Jackets
NBA TEAM: Cleveland Cavaliers
MLB TEAM: Cleveland Indians
SOCCER TEAM: Manchester United
Recent Activity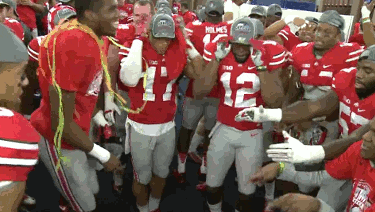 New Hurry Up & Welcome to 11W!
247 rank watching is hazardous to any fans health, it's best to view our new signees and celebrate them joining the Buckeye brotherhood, all will be good with the world and these rankings will be a thing of past once they hit the field and show us why they were recruited and signed with the best university in the world.
On Rivals new 2020 rankings I counted eight 5-star kids Ohio State has a legit chance in landing. That's crazy.
Probably because of Oklahoma State's win over West Virginia
Only issue I have with the AAF is lack of Midwest / Northeast teams (Zero, to be exact).
I love how they have the 2001 Miami team as 3rd on the list and don't realize a lot of those players were still on the 2002 Miami team, which the so-called "worst" title-winning team beat in double OT, but whatever I guess.
What I find amazing is the consistent success of recruiting under Urban Meyer and it has led some in the fanbase into thinking anything outside the top 2 in team rankings is a failure, especially the stargazers and their "only a 3-star" reaction to some recruits. Its all about how you see the strength of each class, with this year's WR haul (including Jeremy Ruckert) and next year getting Jack Miller along with the offensive line recruiting allows for the perfect storm in having unbelievable weapons for the next 4 to 5 years. Truly exciting years for the Buckeye fanbase.
I would add Anthony Gonzalez to the Troy Smith and Ted Ginn Jr. duo. Those three crazy so must fun to watch.
Even if LSU is in the SEC compared to the AAC for Cincinnati. I wouldn't touch that program when it comes to the QB position.
Coach Meyer knows what he is doing, that is all.
No. 33 - Derrius Guice, RB, LSU (Alt Pick - Maurice Hurst, DT, Michigan)

No. 35 - Connor Williams, OT, Texas (Alt Pick - Derrius Guice, RB, LSU)

No. 64 - Tim Settle, DT, Virginia (Alt Pick - Brian O'Neill, OT, Pittsburgh)

I know I'm most likely going to be completely wrong, but this would be my ideal 2nd round for the Browns.
Harold Landry, Sam Hubbard, Connor Williams, Derrius Guice, Maurice Hurst, Courtland Sutton, and Justin Reid are all sitting there and would be fantastic picks the Browns.
No doubt, just disgusting.
Mods, delete this post. Tony Gerdeman's twitter message posted above.
Yeah, no, but I guess you missed me saying both looked good, because they did. Nice job deflecting
We get it, you are a Haskins fanboy. Both QBs looked good.
If Guice is sitting there, I would prefer him over Michal. The first round of this mock draft is spot-on for me, Darnold and Chubb would add fantastic players to both offense and defense. With Joe Thomas retiring the Browns should use one of their three 2nd round picks on the OT position, I'm biased toward Jamacro Jones in the late 2nd round (32nd pick) with Isaiah Oliver over Josh Jackson for me. If I were to do a mock draft at the moment, it would be...

Sam Darnold, QB (1-1)
Bradley Chubb, DE (1-4)
Derrius Guice, RB (2-1)
Isaiah Oliver, CB (2-3)
Jamarco Jones, OT (2-32)



It seems simple, but why doesn't the NCAA allow athletes to sell their likeness and put it in a trust fund after they are finished with college. Now, the sponsor would continue to follow rules in not being allowed to contract athletes till they enroll at a specific college to avoid recruiting issues in boosters of wealthier alum bases from gaining advantage (I know in a perfect world). That's why it seems simple, but will be complicated in the finished rules.
Understandable the numbers look too similar to college football teams, but aside from that this would be a starting point.
Care to explain why?
Hopefully, they can be redesigned with a traditional, yet sleeker look.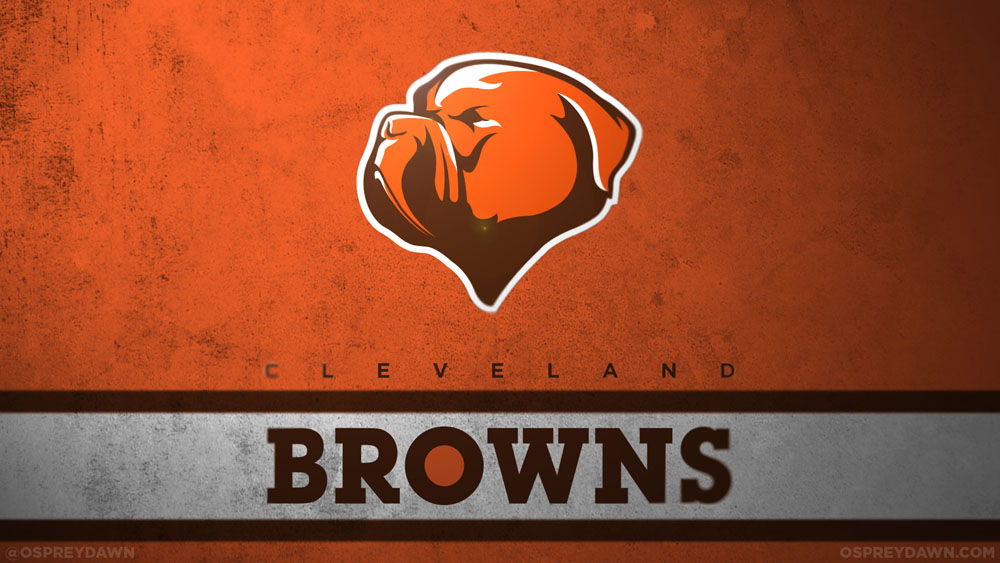 Possibly include a type of dawgpound logo on the topper right chest and right hip too.
*Credit to Justin Nahhas on the image.*
Sam Darnold (R1 - P1)

Denzel Ward (R1 - P4)

Kolton Miller (R2 - P1)

Carlton Davis (R2 - P4)

Rashaad Penny (R2 - P31)

Oh the irony doing the money hand sign.