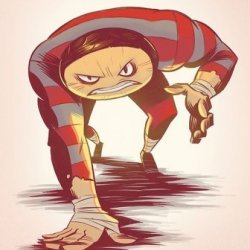 Danify
Marion (via Marion, Ohio)
MEMBER SINCE March 28, 2012
28 year old with a passion for Ohio State Athletics (Football, Basketball, etc...), Gaming, Gardening, and Drawing. Been a fan of THE Ohio State Buckeyes since 5 years old after watching the Ohio State versus That Team Up North with my Dad. Aspiring Game Designer with a degree from Full Sail University.
Favorites
SPORTS MOMENT: Between three moments ... Ohio State's victory over Arizona State in the Rose Bowl, Ohio State's victory in overtime against favored University of Miami, and Ohio State's 42-39 victory against That Team Up North in the Battle of Century between #1 and #2.
COLLEGE FOOTBALL PLAYER: Ryan Shazier
COLLEGE BASKETBALL PLAYER: Aaron Craft
NFL TEAM: Cleveland Browns
NHL TEAM: Columbus Blue Jackets
NBA TEAM: Cleveland Cavaliers
MLB TEAM: Cleveland Indians
SOCCER TEAM: Manchester United
Recent Activity
Yuck. Blah. I am going to be sick. Any team but the Ravens
Yes, would be an supporter from the first second. Columbus Aviators Columbus Avengers Columbus Mercenaries Columbus Arsenal Columbus Outlaws
Clemson #1 in team rankings now. But, sorry not sorry, I will take Sawyer over Foreman and Harrison Jr. over Collins anyday of the week.
I see Mike Farrell got his way with final rankings. Smith-Njiba named Player of the Year in Texas. Still has them rank Demas above him still. Guy's love affair with Demas is creepy.
When Coombs comes back (once / if he's confirmed), if I'm Coach Day, I'm putting him on Edwards, Spindler, and Payne immediately. He killed it in the State of Michigan the last time on the staff. Also, Tony Grimes and Jakailin Johnson too, but that's an given.
I'm still in the personal opinion tOSU, should have Cam Martinez put at RB with him at 5-11, 185-pounds, put him in the care of Coach Mick, would be an future boom and zoom with Miyan Williams.
9-3 Coach O enters the chat...
Dead Poets Society. I truly believe this was Robin Williams best movie. Between the scenes of Carpe diem and Oh Captain! My Captain! Great movie for rewatching over and over again.


Blues Brothers (John Belushi + car wrecks = sign me up)
Groundhog Day. (Bill Murray, simple)
The Quiet Man. (Nostalgic, John Wayne at his best)
4. Ferris Bueller's Day Off. (Peak 80s, can't stop watching)


One of the best hits and worst targeting calls I have ever seen.
I know Ohio State is likely done at running back, but there was a post on Bucknuts about a kid named Israel Abanikanda (fantastic name too) out of New York. Saw his highlights and statistics, plus he is up and coming in terms of recruit rankings with good size as a go to three down back. He's committed to Pitt, but I wouldn't mind Ohio St. kicking the tire on this guy. https://www.hudl.com/video/3/8262703/5bfa2451bee1130cac55327b - Highlights (HUDL) https://247sports.com/Player/Israel-Abanikanda-46041602/ - 247 Profile.
Fields is 3rd and Young is 4th. Somehow, Hurts got 2nd.
Zack Carpenter, I must say you continue to impress with these nightly hurry ups. Kudos on the outstanding info provided to us lucky fans.
His burst is insane for being an junior in HS. Has good hands and athleticism, definitely can see why Ohio St. jumped on offering him.
With Chris Petersen stepping down, is it possible Ohio State takes a look at Sam Adams II at RB again?
Continue to say there is no reason for the gap between LSU and Ohio St. in first place votes. They should (at minimum) split the votes. However, just keep winning and it won't matter.
My only beef is the ridiculous first place votes gap between LSU and Ohio St. they should be almost split the votes 50/50 to be completely honest.
Georgia isn't a top 4 team, but SEC and all.
I don't mind close to half the class getting into the fitness and training provided by Coach Mick earlier an usual.
This announcer, Fromm compared to Mahomes. Haha now I've heard some stuff.
Well said. Coach Mick will get these guys up to speed.
Relax, talking about getting commits, give it a couple days for the them to talk with their families and put together commit videos.
Flaming, Scott, Wilson, and Olave. I'm sure any QB would dream for a uber talented WR room like that.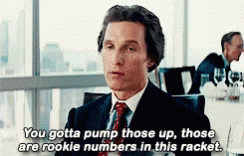 Chris Beard, Becky Hammon (doubt it, but would love it), Jordi Fernandez, Bret Brielmaier, or Chris Jent. All better and hopefully future candidates.