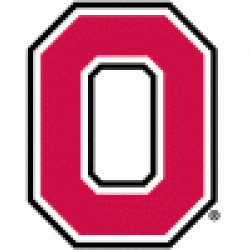 Daniel
---
from Harrisonburg, VA
MEMBER SINCE May 28, 2014
I've been an Ohio State fan all my life. Living in Virginia, I was always a Woody Hayes fan. I used to be alone, now there are Buckeye fans all around me. Life is good.
Favorites
SPORTS MOMENT: The 2014 National Championship, with a special memory of taking down the Crimson Tide along the way.
COLLEGE FOOTBALL PLAYER: Vonn Bell
NFL TEAM: Redskins
NHL TEAM: Capitals
MLB TEAM: Nationals
SOCCER TEAM: Who cares.
Recent Activity
Another upvote...that was pretty funny. People need to lighten up.
Avoid B Deck at all costs. I agree that you can see all the field and angles from the C Deck. I watched the glorious destruction of the Skunk Weasels from there last year. C Deck people are just more fun! Enjoy your first game.
Unfortunately, we know all about "done deals". But we're moving on.
The Cincinnati game is 12noon, not a night game.
I hope to hear some good news very soon. Good luck Smith.
Two Michigan teams playing each other would be torture to watch. Just shoot me now and get it over with.
Just seven away from the famed 69 thread.
Always one of my favorite JT plays. #3 for Minny must be saying "damn, he's faster than I thought". He took such a sharp angle and JT just outran him.
Agree Spartan. I'm tired of hearing "we'll be fine....or rankings don't matter. Give me a solid 3 star guy". While I'm bitching, I'm tired of hearing about bag men. We really start sounding like TTUN fans.
1)....The OH-IO cheer is great if you are not near Columbus. Seeing another Buckeye fan in say, the Orlando airport and giving a quick OH- is perfectly acceptable. Just like saying "hey" to the other person. I agree it would get really annoying in Columbus.
You should also become a 12 Warrior if you have the means. 23 cents a day people!
As someone who works for Special Olympics, I simply love seeing this. Great job Buckeyes.
I work for Special Olympics and simply love this idea. Way to go Buckeyes!
Thanks guys. I was able to find it and watch it.
I know others have asked, but does anyone have a working link to Kourt William's commitment video? I'd really like to see it.
Maybe report it to us in a recruiting style video.
I may be wrong, but I thought Birm leaving 11W was a totally a money situation. I think he just got a great offer he couldn't refuse. I don't think the relationship soured. I could be wrong though.
I thought it was funny when a reporter asked him about what Gattis is bringing to recruiting....and he goes into a looonnng discussion of his staff, down to the wait staff, who serves the meals after practice. Gertrude the ice tea girl can really bring it. He never even got close to answering the question asked by the reporter, but yet thanked her for asking the question.
Fucking loser. Try to play better and see if that helps.
Booooooooom!!!!!!!!!!!!!!!
As soon as I read that line, I knew it was only time until Barfolomew would respond.
Ha...thanks Txsbuckeye for narrowing that down for me.
Do we know when/where/how Ranson is announcing?
Got my Boom locked and loaded.