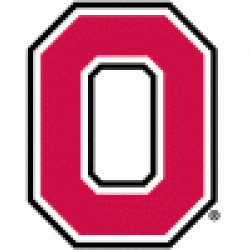 Daniel
---
from Harrisonburg, VA
MEMBER SINCE May 28, 2014
I've been an Ohio State fan all my life. Living in Virginia, I was always a Woody Hayes fan. I used to be alone, now there are Buckeye fans all around me. Life is good.
Favorites
SPORTS MOMENT: The 2014 National Championship, with a special memory of taking down the Crimson Tide along the way.
COLLEGE FOOTBALL PLAYER: Vonn Bell
NFL TEAM: Redskins
NHL TEAM: Capitals
MLB TEAM: Nationals
SOCCER TEAM: Who cares.
Recent Activity
Welcome Michael. +1 for you.
That would be simply glorious.
Coach Day is a cold stone assassin, as shown by the onside kick, and calling timeouts at the end of the first half to have a chance to block a punt.....so, if Day was the Head Coach last year, would he have tried to score at the end of the Michigan game when they were on the five yard line...and then go for two for 70 points? Sorry for the long winded question.
You Tune TV is the bomb! Tons of sports to choose from.
Even though I watched every single play last year, it was at times hard to get through. This year has been so much fun to watch as we simply crush everybody. Let's keep it up. Go Bucks!
The time has come for Sparty to make a move.
900. Take Ohio State a give the points.
I never leave a game early....don't care who is playing. I paid for those tickets, and I'm gonna watch every last play. Never leave until you sing Carmen Ohio. Go Bucks.
Earle, you said it better than I did. Thanks for the correction. Go Bucks!
Tennessee is a portable toilet now.
If ya gotta go....you gotta go. #crapoccurs.
.....and here we go again.
Agree Hov....let's start talking about other things as we celebrate a National Championship in football.
Will Red Pod Wednesday's be continued after the football season.....please say yes!
Lots of good honey chicken at FSU apparently.
EJ, I had Clemson on the road at Virginia Tech this year. I've been to Clemson, but not for a while.
Thanks C11058. I ref mostly in the ACC. I was in the SEC for 20 years, then got tired of all the travel. It's a really good side hustle though. Ohio U has always had a good program. Your daughter must have been a good player.
I'm a D1 college volleyball ref. The D1 was game is amazing fast, powerful, and fun to watch. I agree with the OP that it's better to be seen and experienced in person. Ohio State plays in the best conference in the country, and every game is a war like the Minnesota match. I had 50 matches on my schedule this fall. Only eight remain...thank goodness!
I'd be stoked if Hilliard could come back next year (if he wanted to do so). He's been a great Buckeye and teammate. It would be interesting to see how good he would be if he didn't have all those injuries.
Over/under number of players who will declare for the draft this year?
Do you think Justin Fields will play in the second half in the Maryland and Rutgers games? Or really any starters while I'm at it.
We'll stomp them like the cockroaches they are.
Bert would have eaten the pig.