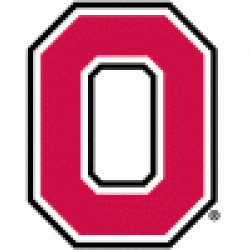 Daniel
---
from Harrisonburg, VA
MEMBER SINCE May 28, 2014
I've been an Ohio State fan all my life. Living in Virginia, I was always a Woody Hayes fan. I used to be alone, now there are Buckeye fans all around me. Life is good.
Favorites
SPORTS MOMENT: The 2014 National Championship, with a special memory of taking down the Crimson Tide along the way.
COLLEGE FOOTBALL PLAYER: Vonn Bell
NFL TEAM: Redskins
NHL TEAM: Capitals
MLB TEAM: Nationals
SOCCER TEAM: Who cares.
Recent Activity
Great day (as always) to be a Buckeye!
Women's Volleyball. The Big Ten is a very tough conference.
If Zeke or another famous former Ohio State athlete had done the same thing.....it would be the lead on ESPN, and there would be hell to pay.
RemainCalm...that's not the way I heard the story, but you may be correct. Not sure about your comment about being 2 miles from JMU. I simply said that because it's a great school with a really good reputation and I'm proud of the way they treat people. No reason to be such a jerk about it. Geez.
The North Dakota State plane had mechanical issues while they were on the tarmac and ready to take off. They had to go back to the airport, and no other plane was going to be available. JMU (the losing team) sent their charter back from Virginia to Dallas to take North Dakota State back home. Class Act! (full disclouse, I live two miles from JMU).
Rutgers and Maryland....because I'm going to those games.
Mars...we wish that was the case.
Semperfi.....that would be a great idea. I'd love to know what all goes into something like that video, and the amount of time it took to make it. And thank you for your service.
I got chills watching this. Let's do this! Go Bucks
Wow....just wow! Chills dude. Let's do this. Go Bucks.
Everyone to his own opinion.....but Gus Johnson is the boss!
I'm tired of hearing about bag men, cheaters, and who has it better than us......basically I'm tired of hearing about anything TTUN fans claim. Shut up and play better!
When the two teams are together during bowl week (assuming they are), is there any trash talking between the players?
Tua would have been about where he was ranked if he hadn't gotten hurt. Glad to see the Buckeyes with four in the top 17.
Does this have anything to do with LCT's new cat?
I wonder if he'll donate his Ohio State swag to me. We're about the same size.
Fair enough Dan. I'll be more creative.
Will all of our committed recruits sign in the early signing period?
+1 for you. I hate downvotes unless it's just a really stupid post.