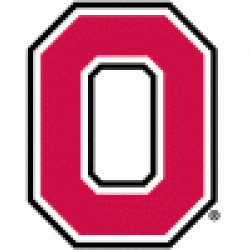 Daniel
---
from Harrisonburg, VA
MEMBER SINCE May 28, 2014
I've been an Ohio State fan all my life. Living in Virginia, I was always a Woody Hayes fan. I used to be alone, now there are Buckeye fans all around me. Life is good.
Favorites
SPORTS MOMENT: The 2014 National Championship, with a special memory of taking down the Crimson Tide along the way.
COLLEGE FOOTBALL PLAYER: Vonn Bell
NFL TEAM: Redskins
NHL TEAM: Capitals
MLB TEAM: Nationals
SOCCER TEAM: Who cares.
Recent Activity
Booooooooooooooooooooooooooooooooooooooooooooooooooooooooooooom!
There's nothing sure in recruiting until they sign.
I'm looking forward to reading all the booms from Henderson (he lives a couple hours from me). Hope it comes today or tomorrow.
Great move by the NCAA. I can't remember ever saying that before.
It's all good. Don't beat yourself up. You do a great job.
From Mgoblog...."It's really a perpetual cycle. OSU kicks ass and then gets every break so they can keep kicking ass in the future".
Yep, it's what we do.
Go Bucks!
What was for dinner?
Sorry, just read the menu. Sounds good.
Liberty is one of the few colleges not to cancel classes.
That's a really young scout sitting on the first row in the picture.
Justin seems like a great young man. Most would have quit a long time ago. I hope he crushes it this year.
Come on Darza. You follow 11W recruiting, but you think a comment about wanting to see some recruits at the Spring Game that we have been reading about for a year is a little creepy?
Your down votes are deserved.
Defiance, I agree with you. I love the Spring Game. I want to see some of the recruits I've been following for a year. My wife and I plan to come up Thursday from Virginia and watch the men's volleyball game in the new Covelli Center. On Friday, we plan to go to the softball game, and then football on Saturday. Throw in a trip to the zoo (great zoo BTW), going to the Woody, and maybe a dinner at Urban's Pint House. The Spring Game to me is more than football. So... it's all what you make it.
Your opinion on Cade Stover moving to tight end.
On Mgo, they whined about banked three pointers, the refs, their own players....and, oh the refs. They said they'll do better in the NCAA tournament when they can get away from Big Ten refs. Their fans are just pathetic.
I read #2 and thought of what a great receiver Olave is.
Harbaugh is just....well, not much of anything.
Who the hell could downvote the nice post by Buckfrombirth?
Hope is a good thing, maybe the best of things, and all good things never die. I think Andy Dufrene is talking about us winning at Iowa tonight. Go Bucks!
Maybe they were thinking about Georgia and not Ohio Ststr.
That was an awesome play and totally unfair to Sparty. I loved it.
honestly, if you polled most B10 fans we would win in a landslide.
You see, we win in everything! Go Bucks!
I'm glad to see Cane's made his top five.....we need to sign this guy.