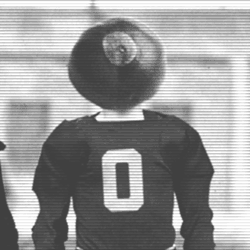 danbrown7665
---
MEMBER SINCE January 30, 2013
Recent Activity
and the mods think we make some stupid forum topics
Shumpert is terrible so...
This is a fan site bro. I wanted to share what I heard from a player on the team. Next time I won't post anything. Happy?
Really not funny dude. I was serious
One of my friends close to the program said marcyles jones failed multiple drug tests
I disagree with your actions
They had a week off and lost game 1. Just saying.
i would commit on the spot if i were the kids. whats the worse that could happen? you decommit like 60% of the other kids?
Let's be honest. It would hurt recruiting if we lost to them. That's why we haven't played them that much
So he's a reds fan if he doesn't wear a cardinals hat?
And he's the reds GUEST. If he was just going to the game then I'd be fine with it but he's their guest and that would be disrespectful.
Cincinnati isn't a OSU town. I live there. Just because your from ohio doesn't make it mandatory to like OSU. There are other schools to like
and personally i think Zeke wearing a cardinals hat is ridiculously disrespectful. They invited you and respect the organization. I know he's not there but if he would have
salary cap will rise a lot by next years draft thanks to a massive new TV deal. which means Russel would make a lot more money if he stays one more year. high risk though.
the new TV deal kicks in for the 2016 nba season. that means a MONSTER leap in salary cap. so there will be more money next year. a lot more.
Don't like the thread? Don't read it. Get over it. It's that simple.
That's a ridiculous comparison.
watch out birm. you have some competion
Calling Braxton laser accurate is a bit too strong but I agree they are similar. I think the big thing is Braxton is stronger
MSU game for sure. That's goona be a big one
i dont believe he holds an offer. could be wrong though
thats because we have not offered.
We all know this is ridiculous right? My lord
dont forget how good hyde was 2 years ago. he WAS the offense.
honestly, a better throw would have made it a touchdown
OCD tells me that comma has to go