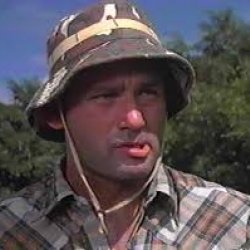 Dan R
---
from Cleveland
MEMBER SINCE January 27, 2017
Favorites
NBA TEAM: Cavs
MLB TEAM: Indians
Recent Activity
Should also have had to pick Urban or Day for fun!!
Tommy Togiai goes undrafted? SMH.
Let the BOOOOOOOOOOOMs begin!!!! Come on down Mr. Harrison !!!!!!!!!!!!!!!!!!!!
Can't wait for a FLOOD of BOOOOOOOOOOOOOOOOOOOOOOMs !!!!!!!!!!!!! Come on down Mr. Harrison!!!
Agree with multiple points above. Now that we say we're going to run the ball with the RBs, don't you think MSU may be preparing for that? James Franklin even said MSU makes you 1-dimensional by selling out to stop the run. After JT's Iowa performance, wouldn't you stack the box and make him beat you with his arm???? Also agree with the reasoning behind Weber being moved to kick-off returns?? He doesn't make ANYBODY miss, and isn't all that quick. Can think of several others on the roster more suited for the role. Lastly, can the "best D-line in the country" maybe get some sacks this week? That may help the LB & DB play a bit.
Awesome video. Congrats JD! And he looks JACKED - Coach Mic doing a great job as well. Go get 'em!!!
Although I completely trust coach, I don't like him saying "Freshman lineman shouldn't play". I get what he means, and I know MJ played, but it seems deflating to me if you're Wyatt Davis or Josh Myers. That said, good problem to have if you've got 5 Star recruits coming in that can't crack the 2-deep.
Question - am I being a homer in thinking that we have soooooo much talent at each and every position, or is it just because this is the only team I follow this closely? Just can't see how we can't compete this year, next year, and the year after for a National Championship.
LOVED the video of 1988 High Street!! Brings back many memories. Any chance there is video of the other side of the street down by Mustards?? Would love to Papa Joe's before it burnt down. Spent a lot of time studying there!!!
Having been limited by scholarship availability in 2017, does anyone know what type of quantity we are looking at for the 2018 class (approximately)? [I understand we don't know for sure how many Juniors might exit early, but just wondering if we can add 25 or so instead of 21(and still are 4 over]
Wasn't Munford supposed to announce at 11:00am? Any word?