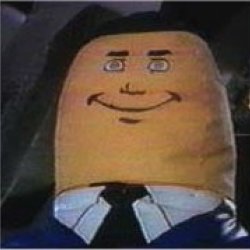 DaBuckMD
---
Member since 25 June 2014 | Blog
Recent Activity
Unless it's a wasp / yellow jacket...
Hit a yellow jacket ground nest when spraying yard. They don't have barbs in stinger so can repititively sting you. Made my way to pool and brought 7 in with me. My phone was a casualty but that's not what you're thinking about in the moment.
I waited until dark when they are more docile and poured gasoline in hole. note: you don't have to light it on fire.
I see it all as spin to establish himself with recruits vs. bashing OSU. Basically, he blames himself a little because it was worth top recruits following him to Ohio State.....the unsaid message he's planting is if he was good enough to attract the top recruits out of state now you can play for me AND stay home.
Simon Sinek has a number of thought provoking leadership videos & TED talks out there.
He's copying Pete Carroll with a bit more weird flavor.
Nancy Armour is a jive turkey
They should aim for 3 in the first 2 rounds before aiming for 3 in top 8. I count Pepper & Charlton in first round. Wormley as next pic in 3rd round at 74. Buckeyes had 5 off board by that point.
Didn't Michigan have a bunch of seniors? I keep hearing the younger team called....
You know you've gotten old when you look forward to spring break so you can sleep in.
That explains why Peppers never hit him
Brit Floyd (Pink Floyd cover band) is actually pretty good since you won't catch Pink Floyd on tour.
Non-guilty pleasure is Pink Floyd Dark Side of the Moon vinyl.
Either one is a great way to wind down from a stressful week.
Oh and Purple Rain
Another Skins fan here....couldn't agree more
And I feel tired from my workouts. #noexcusesforme
The old "Hockey Haircut" still living the dream in Minnesota.
Believe so now. This is more about hiring before a recruit signs and at a minimum the appearance. A couple years salary at $100k is a lot more than $25k packages Chip Kelly was paying.
Don't forget Harbaugh hired Vincent's old coach from Gilman - Biff Poggi - last August as a special advisor. Coincidental timing....
I thought this thread was going to be about the NCAA closing the loophole on hiring high school coaches of top recruits to non-coaching positions.
Ever been part of team (sports or at work) where someone was demoted & retained, subordinate promoted over their existing leader, passed over for a promotion, etc. Far too many ways for things to get sideways and screw up your culture in those scenarios.
Regardless of your personal opinion of Warriner vs. Stud the above is now part of the dynamic. This is best for both sides.
Sounds like someone mixing up an old rumor from the Cooper era.
I'd wait to see how PSU does
2nd time Clemson will likely initiate change for Meyer.