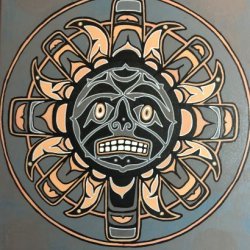 D-Day0043
---
from Cincinnati
MEMBER SINCE January 02, 2012
Favorites
SPORTS MOMENT: 2002 and 2014 National Championships
NFL TEAM: Bengals
NBA TEAM: Whoever LeBron is playing for.
MLB TEAM: Reds
Recent Activity
I'm pumped. Good signing Bengals.
Remember that the starters have only really played one full game together out of 4. The fact that they are holding up as well as they are in pass pro is actually pretty impressive. They will synchronize and start road-grading as the season wears on and they get more reps under their belt. They are picking up chunk yardage through the air and scoring at such a high clip that they don't have to rely on the run game like they used to. In the only game the starters played the entire game together they were getting it done in the 4th quarter when they needed to put the game away. They will be fine.
Damn, that is impressive. I don't think my kids would make it through the first quarter.
Honestly, I don't even know why anyone would want to play defense in the NFL anymore. You can get fined and lose a bunch of money for a hit and suspended. For some of these guys that aren't making star player money, that hurts.
If they are that concerned with lawsuits make the players sign a release deferring liability if they want to play in the league.
Looks like a textbook tackle to me. Hit him in the chest with his shoulder and wrapped up. What else was he supposed to do? That's a terrible call.
Awesome. Glad little man had a great time.
I don't know much at all about golf. Was this a major, or just a tournament?
I'll say Penn State #1, because it's at Happy Valley and it is always a difficult place to play. We must take the crowd out of it early. It will be more difficult the longer they let them hang around. Hopefully Urban won't clench up like he always seems to do when they play there.
Michigan #2, because anything can happen in a rivalry game and we will always get their best shot.
Sparty #3, because we just don't seem to match up well against them for some reason, last years game being the outlier.
I'll go a little further:
Purdue #4, because that place has given us fits over the years.
Indiana #5, because their offensive scheme always seems to give our defense fits.
Me too. I was wondering if they have gone away from the Rugby tackling technique that Ash implemented that was working so well? It's taking 3 or 4, sometimes 5 guys to bring the ball carrier down. I know they have a limited time working with the players, but they need to go back to tackling 101.
These guys are green for sure. They just need to keep getting reps.
Borland is probably catching hell from the coaches after getting stiff-armed to the ground like that. Man that was rough.
It's all good guys. This "Day" will be around a while. Got to make sure no one is slacking.
Anyone know a way to stream the game?
Hopefully we will have a clean game and get out with everyone healthy.
WTF Rutgers? Ash may be in some trouble.
Isn't he like 6'-7" and 240 lbs?
I stand corrected. Apparently I'm not up to snuff on my Tulane football.
Save him. Rest up and get healthy.
I agree. 1.5 mill to play these guys, that is a tremendous waste of resources. I would rather they not play these FCS schools, but if they must, give it to an Ohio school.
I'm sure there are plenty that regret their decisions, and there are some guys that just don't care that much about winning. It's not important to them. They just want to play.
Some guys aren't cut out to play on a high-profile team where they get scrutinized for everything they do. I'm sure some guys just like to be popular and party. They know they are probably not going to the nfl and they just want to have a good time.
My point is, everyone is different and have different motives and agendas. We take the best of the best and some guys can't handle that type of competition.
Now days everyone can get on television so players at some of the most obscure schools can get a look from the nfl. Take Khalil Mack for example; he played at Buffalo and still got drafted in the first round. If you have talent, they will find you no-matter where you are.
Taggart has only had one 10 win season in his career. Everything else has been 8-4 or 7-5. He's very mediocre. I don't know how he got the FSU job. I don't see a resume that warrants getting that high of a profile job.
We have a couple that need to be shown the door, Hove. A lot of our loyal 11 dubbers won't go in there because their are a few that constantly stir the pot. This site does a good job of keeping things level 95% of the time. There has got to be a way to bring that culture to the live thread. I know you all have your hands full and it may be too much to ask, but I think a few being skimmed off of the top would level things out quite a bit. We could just start a pessimistic fan game thread and keep them all contained there. Lol!
The Texans were on their 3rd string quarterback and they blew the lead against the Chargers. They should have beat the Jets as well. The running game was great that year but the passing game was awful.
I'll give him a pass when Palmer went down and Dalton was hurt, but he should have won at least one on accident by now, 0-7 is hard to do. Considering he is the only coach in history to do it. No one else would have been given a leash that long.
I've been a fan for 30+ years and I'm about at my wits end with them, so we can just agree to disagree. There is nothing I can say that is going to change your mind anyway.
True. What I'm saying is I don't see the SEC scheduling a Northern team on chickenshit Saturday. Everyone is deep into conference play at that point. They could schedule a Northern team but that isn't going to happen. They don't need to. The risk is too great, so they play some southern cupcake.