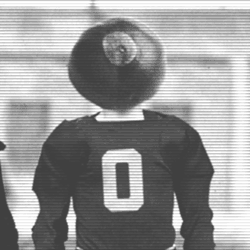 cvillebuckeye65
---
from CBUS
MEMBER SINCE September 07, 2014
Favorites
SPORTS MOMENT: 85 yards through the heart of the south
COLLEGE BASKETBALL PLAYER: Drew Lavender
NHL TEAM: Blue Jackets
NBA TEAM: Cavs
MLB TEAM: Indians
Recent Activity
umm two of our former starting linebackers start for miami, chill out with that. lol
? Georgia didnt make the playoff last year, what is your point?
Yes correct, but Dwayne Haskins does not come around every year. They have every right to be somewhat reserved when it comes to Fields. Honestly he did not look amazing in the spring game..
JT Barrett is one of the best quarterbacks in OSU history.
I mean Woody punched a player in the face...didn't have anything to do with him losing to Michigan. He legit punched a player in the face haha
You honestly could not be more wrong about this. Micky is the heart and soul of the program.
ehh, Zach has dug himself his own grave throughout the process as well. Regardless of her accusing him.
Hernandez even fooled Bill Belechick who everyone considers the GOAT lol
I completely agree Belliott. i dont think Urban liked him very much and even Cardale stated that he wasnt putting in all that much effort when he first got to OSU. This could have rubbed Urban and the team the wrong way. I heard some things through the grapevine that Cardale had a certain reputation on that team as just being a goofy guy. I think everyone from head coach down on that team was shocked to see him play so well in the playoff and big title.
while I agree with what youre saying regarding auburn, they did not lose to A&M by 13. They lost @ Clemson and @ LSU. Reason for them being ranked 2 was because they had beat almighty Bama the week before. Not saying its right, but its the facts.
Big difference between the team we saw Saturday and what we saw VS Purdue. No reason to fix something that is not broken on Saturday is all I am saying. The offensive line was getting dominated vs Purdue when they were getting a solid push VS Michigan. Also, never wanted Tate in the game anyway vs Purdue. Don't see a reason for it when it has not shown much upside all year...Chief.
I understand that to a degree, but can someone answer what we were thinking putting him in during the 3rd quarter of the game on Saturday for 3 straight plays at the goal line? I mean talk about totally killing the drive and forcing us to get 3 rather than 6. I am all for Tate getting playing time, but I do not want to see it at times when we are only up by a score and a crucial point in the game. Especially if Dwayne, the offensive line, and play action are all clicking.
Lmao we have statically the best passer to play in the BIG TEN along with 2 running backs capable of reaching 1000 yards, and we are worried about putting in a back up quarterback that has a little bit more ability to run the ball? It would be one thing if he actually threw the ball when he got in, but the play calling when he is in has been very predictable.
I don't recall them ever actually wearing these uniforms though, just a prototype? I may be wrong.
The fact that all of you are attacking Aresenal like this makes you all look like huge ass holes, jus sayin.
Yes, of course the culture works. But it works to win football games. This whole saga has nothing to do with winning football games, its completely different. Ryan Day going out and winning 3 games says nothing about the situation Urban is in and put himself in.
I respectfully disagree. In my opinion, Zach has brought this upon himself and his family. The whole ordering sex toys and what have you is not out of bounds stuff to report on. I just feel like a lot of the blame on this site has shifted toward McMurphy being the bad guy when none of this would have happened if Zach Smith wasn't a total POS. Regardless of the DV accusations, all of the other stuff to come out has helped me come up with the sentiment that this guy had little respect for women and shouldn't of been coaching the football team. If he really wanted his kids to stay out of it, what is he doing posting a picture of his kids? McMurphy never did anything like that..
This was literally in the report and its a seriously valid question. Quit turning a blind eye to this stuff!
Pundits seem to be spot on in my opinion.
Sorry guys, but Urban should have been fired. This is an embarrassing day to be part of the alumni.
yes, the name sucked anyway.
lol the dude is not a victim, he was banging other chicks in his damn office. Not saying that shes in the wrong if it comes out she is lying, but my lord, Zach Smith is no victim here.