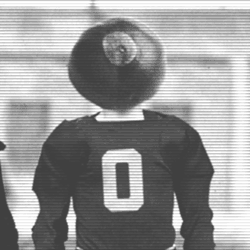 CUTCH
---
MEMBER SINCE December 09, 2015
Recent Activity
Claiming Tua is a system QB shows you have absolutely no idea what you're talking about.
KPH? Or your friends lied.
He was the king of no effort at times too. Completely folded against Wisconsin as far as effort for some reason when he was needed the most.
Werner is constantly a step behind most plays. A couple big hits, sure but nowhere near an impact player.
Werner has made a couple big plays but he still always seems to be a step behind most plays.
Selfish coward? Wow, some of you are either very young or have jealousy issues and are acting just like most of the country percieve Buckeye fans. Embarrassing.
Appalled? Seriously? You might be taking this a little too personal. Just an fyi, his IG is stilled loaded with S & G pics.
Uh, it's not a comparison.
Really? So you're ok ok with Tate's public not so subtle bashing? Was Tate invited to sit with them at the BB game?
We obviously have a bunch of "fans" these days that act like ND fans. Nothing but crying about everything. You can't get blown out by average teams and expect to be given a spot. Get over it, they blew it on the field in front of a prime time audience.
This defense is not athletic at all. Watching Bama and LSU is eye opening after watching the buckeyes today. Different level.
It doesn't have to be the PSU game. Fowler continuosly takes shots at Ohio State and Herbie. Always has and it 's a fact that ESPN in general hates the Buckeyes for a variety of reasons.
Didn't see it mentioned anywhere, but Berry had to purposely try to avoid Shareef Miller on that play. Completely side stepped him and allowed him to blow up the play.
They're 5-6 in whiteout games.
Might have already been mentioned but did everyone see the 4th and 1 where Berry completely side stepped his block on Shareef Miller. He had to actually make an effort to avoid him.
Fowler has been jabbing OSU and Herbie for years every chance he gets. He was a giddy school girl at halftime and looked depressed after. He's a clown.
This one trumps Penn St???? No sh*t, you didn't plsy in that one.
Dear Lord, that's ridiculous. Of course you can improve your speed. Do you recall what Barry Sanders did mid way through his career?
Just when I thought you couldn't make a more idiotic comment than your previous. Congrats
The score was 18-15 at the shoe with the freshman Barkley.
Tressel had the best post hire press conference that i've ever seen. There were a lot of people outside of Mahoning Co that liked the hire.