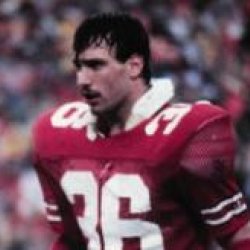 Cusbuck
---
MEMBER SINCE September 10, 2013
Favorites
SPORTS MOMENT: 2002 National Championship Game
COLLEGE FOOTBALL PLAYER: Chris Spielman
NFL TEAM: Cleveland Browns
NHL TEAM: Chicago Blackhawks
MLB TEAM: Chicago Cubs
SOCCER TEAM: Arsenal Gunners
Recent Activity
I don't know why but Vonn Bell = 56 is giving me the giggles.
I want to listen to Urban talk all day....please?
I would like to say thank you 618. Thank you for making a very important decision last night. Thank you for getting help.
If anyone else out there in 11 warriors land is having trouble, please use these two posts as an example, a tool, to get help. If you are contemplating suicide, angry and want to hurt someone, kick the dog, punch a hole in the wall, just use these posts as a tool . The help is out there, as we have seen over the last 12 hours. Just read the outpouring of support given on this site, please just ask for help somewhere. Thank you.
Has anyone tweeted the infamous photo to Cardale? I am very curious what the master of trolls would have to say about it. Might as well have him pile on DJ as well.
http://www.freep.com/story/sports/high-school/2015/02/06/buckeyes-mike-weber-stan-drayton/22976915/
Please note the time of the story.
http://www.mlive.com/wolverines/index.ssf/2015/02/mother_of_stanford_grad_transf.html
The comment section is GOLD Jerry...GOLD!
I can not agree more with this post. Can someone explain why Stan Drayton is not allowed to accept a job coaching in the NFL?
I agree. There are more than 10 other college assistant coaches who left for the NFL yesterday. Why is Stan Drayton not allowed to take an NFL job?
There has been talks between Urban, Stan Drayton and Mike Weber.
http://www.freep.com/story/sports/high-school/2015/02/06/buckeyes-mike-weber-stan-drayton/22976915/

I agree with the larger font size.
I love the site guys, great work !
I do have a suggestion: Would it be possible to add more posts to the "recent post" section on the right hand side? Seven seems a little small. Can we get it back up to double digits or even a baker's dozen?
Thank you for all the hard work.
I was thinking the same thing....had to google it.
As always Ra_zy you told it how it is....
GO BUCKS! FUC* _ICHIGAN
It is well documented that Urban and Anderson are friends. Will Urban pour it on or "take it easy" on an old friend?
I hope and pray for the "pour it on option", then at the post game handshake say, "sorry, had to do it".
Great article.
Wilson is an exciting player for sure. He's like a lil' jitterbug out there. zing zang zoom.