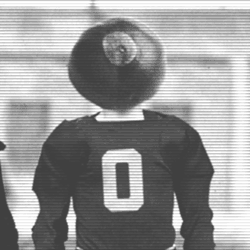 curiousrash
---
MEMBER SINCE November 04, 2017
Recent Activity
It's over! this isn't a rivalry anymore. Maybe we should consider penn state.
No loan payback and Nikes, sweet! Typical.
Dealing with emotional betrayal can be tough. Self medication is never the answer. Won't be surprised if the authorities find him on a corner with his pants halfway down his legs muttering, who's got it better than us?
The woke network should fire that turd. If thats not racist, nothing is.
A grown man can wear what ever the hell he wants. The only requirement should be, is to not sit on your fucking hands during the game. Sheesh!
When ever we wear the black unis, the other team always seems to assume the position.
Unless Sparty lady was your mom or bought your ticket, zero fucks given.
Who ever they hire after Harbaugh please God, let it be a michigan man.
Kiffin looks like a fat version of Joey Freshwater.
Really?
Saban is much older than 156. He was created by God, but will soon be thrown into the burning lake of fire.
I'll take overrated michigan men for 800 Alex.
Notre Dame must have been the name of the junior high that he drop out of.
Not surprised by the outcome. The media is full of #25 ranking Jonny Millers, or at least 40 percent of it is.
John Moten ran for a monstrous 127 yards all season,that 77 yard rip was a bad look for us. Again.
She should stop tweeting and go do her roots.
Win or lose,this is still a Clusterfuck.
This is what happens when you take your foot off your opponents neck.
Who ever is calling plays must have been Fitzs best man or maybe the ring bearer.
I've been reading anything by Jordan Peterson. Your son's will thank you. And Provocations by Camille Paglia.
They seems to get way more exposure here then on the networks.
The fact that OSU has so many QBs is boarder line criminal. I live here in Central Texas and have seen Baldwin play. He and Wilson are going to be special.
All this ass and fuck talk is making me horny!