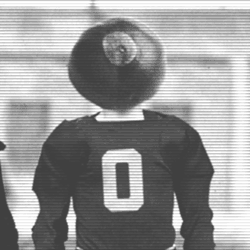 CTBuckeyeFan
---
Member since 04 June 2012 | Blog
Favorites
NFL TEAM: Browns
NBA TEAM: Cavs
MLB TEAM: Indians
Recent Activity
Right behind................................. Aquib Talib. This has to be some kind of joke or something.
Somehow that's a Block on Korver, dumbass ref
Nba refs are the most incompetent pieces of shit on the planet. Why do these guys even get paid?
Harbaugh is probably in the process of drafting a job offer for Johnson's HS coach as we speak.
Glorious, that will teach him not to mix up Podcast voices ever again.
How about Ginter slamming Jack?
No Photoshop needed
She needs to be prosecuted and get whatever the max sentence is.
Will we get a Johnny 8Ball cameo?
Of all the articles I've seen on barrett at saints camp this is about the last one I'd point to as evidence of anything. What would you expect his team mates to come out and say?
How about nothing at all? Not like they have to go out of their way to compliment him if he doesn't actually deserve it.
Just shows the trolls on here that bitched about him for 3+ years are, in fact, trolls.
There hasn't been much of a difference lately.
If they keep shooting like they did last night they definitely have a chance.
Giselle is one hell of a beard.
I also remember having to do form tackling and carry a kid for 5 yards, up and down the field. But I'll be damned if I ever dropped my head when tackling after that drill.
This is the stuff thats missing in youth practices today. We'd spend the first week each season on proper form tackling, then refresh once a week the rest of the season. It got boring as hell, but proper tackling became 2nd nature for everyone on the team.
Never did that in Youth football, that drill was the shit in HS though.
Spread em....... together............ hold...........
Yeah, I may have Leg Lift PTSD. GREAT ab workout though.
I hate cardio to this day because of my football coaches, running was truly an effective punishment.
Woah, woah, woah Ms Lippy.....
Loved Oklahoma's, LB shiver drills were close 2nd.
The SuperDome in 2015, I'm surprised the roof survived Elliott's 4th quarter TD.
Heckert passed on Julio Jones and Cam Heyward to draft Phil Taylor and Brandon Weeden, he shouldn't be allowed within 10 miles of an NFL FO.
The Crackhead over Roby still hurts. That draft should have been Mack and Roby, FU Ray Farmer.
Will you show the same level of fake outrage over our fake outrage about said real problems though?
They went there to pay respects.
They went there as a publicity stunt, plain and simple. If their intentions were solely to pay respects, pictures of UM propaganda draped all over the memorial would never have gone viral.
Wait, does that mean Lagow is being cyber-bullied on 11W?