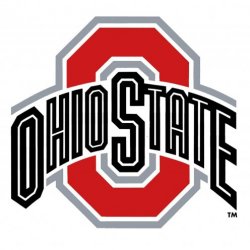 CTBuckeye
---
MEMBER SINCE July 01, 2014
Recent Activity
Any chance they'll let me have my birthday party there?
This is a cool story - glad these kids took advantage of the opportunity and ran with it. Makes for some amazing memories and stories to tell!
903 total
504 Ohio State
399 Purdue
Two thoughts:
1. Alabama will continue to get the benefit of the doubt as long as they keep making a solid case for / making the college football playoffs and having a good showing, and
2. Until/unless the committee starts penalizing teams for weak OOC schedules there will be no stopping Alabama or any other team from continuing to do the same
Originally from Youngstown, OH but currently reside in Fairfield, CT
Immediately thought of this old Simpson's episode when you mentioned "heavy editing":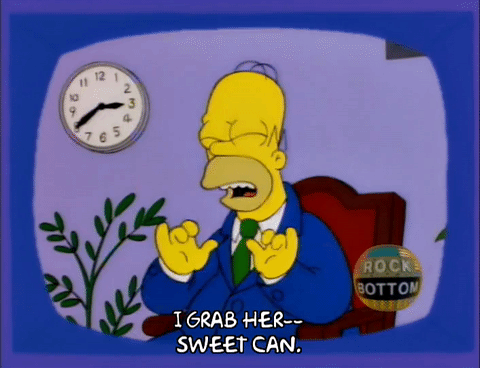 Not a millenial here, but you can't really compare what we would have done 10 years ago to today. Since 2008 Twitter has grown 500-fold (based on number of daily tweets sent), Facebook has grown from 100 million active users to 2.2 billion. Instagram didn't even exist until 2010. The entire social media and news landscape (including both how it's reported and how it's digested) was completely different 10 years ago than it was today, so it's not really a fair comparison.
ELEVEN WARRIORS COMMENTING POLICY:
AVOID POLITICS: "Sorry, we just don't want any of that stuff around [...and] we've always believed the quickest way to ruin a good conversation is to bring up politics"
That makes it seem she may have well pushed Smith into some poor behavior.
No, just no.
There is no defense for this type of abuse. No reason that makes it okay. No reason to justify Smith's behavior.
+77 vs -82 last time I checked
I read the article, and it was so bad I actually thought at one point it could be satire. Especially after this line:
But his absence does set a dangerous precedent. This is going to give every star player an excuse to Skype in.
A "dangerous precedent"?! He can't be serious...but reading the rest he was. I cannot believe that garbage was actually posted...