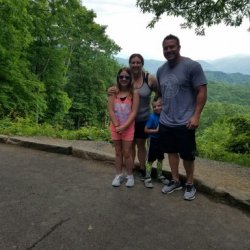 crusher
---
from Youngstown
Member since 31 January 2012 | Blog
Favorites
SPORTS MOMENT: 2002 NC game
NFL TEAM: Browns
NHL TEAM: Ny Rangers
NBA TEAM: Cavs
MLB TEAM: Mets, Indians
Recent Activity
Please see Ramzy's text from 10:43 last night.
Duplicate
What I find impressive is our depth at the center position. Our 4th string Center who was never going to see the field this year is one play away from being the starter at another power 5 school.
LT Paris Johnson LG Justin Rogers C ? RG Luke Wypler RT Jake Wray It's possible that they add one or more OT This could possibly be the best OL Class ever. I think its already tied for the 2008 class.
Playing hard to get???
I was thinking the same exact thing. No way a person that was really guilty would do this.
Agree. Shit talking some of the best universities on the planet for offering you a free education isn't a very good look.
You know I seem to remember a Lineman come in from Michigan and start at left guard as a freshman. Yeah, OSU coaches were really stretching the truth there.
You were saying?
I totally agree. In fact I'd go as far as saying that our LB was a shit show until Borland started to man the middle. Once he got there they seemed to find their footing and finished the season pretty strong.
I noticed that Texas Insiders Seahorn, Holland and Roach all Crystal Balled Wilson to Ohio State.
I hate to say it but it's starting to look like Matthew Burrell may have to transfer if he wants to ever see significant playing time.
Tony Alford has absolutely knocked it out of the park the last two years. He has done an amazing job not only identifying talent but also in bringing that talent to Columbus. In back to back years he has landed studs in JK and Master. I can't wait to see what Gill and Snead bring to the table. The RB stable is loaded.
Both Haskins and Burrow looked crisp. I wouldn't want to be Urban right now. It's a lose /lose. It's likely that one of the QBs will transfer regardless of who Urban picks. I really like both QBs and I'd hate to see either leave.
I'm sorry, no one is allowed to question Urban on recruiting after he landed Petit-frere.
Urban stepped up to the plate in the bottom of the 7th with one down, bases loaded and hit into a double play when he missed on Carman. Getting a chance to redeem himself with Nicholas Petit-frere's visit, Urban stepped back up to the plate once again with bases loaded down by three. Urban called his shot over the left field wall and then crushed a grand slam walk off. As he rounded third base in front of Florida's dugout Urban reached for his arm as if he was having a heart attack right before he grabbed his nuts and screamed SUCK IT as he crossed home plate.
If Urban pulls this one out of his ass after missing on Carman he should never be questioned on how he recruits ever again.
Anyone know what Kam did to get suspended?
I'd hate to see Berry mover back to DE. I think he has real potential at TE. He showed some really nice flashes last year.
The all around effort on both ends of the floor compared to last year is mind blowing. Last year offensively things seemed so clunky and forced. And defensively it seemed like players were just going through the motions. It's been a few years since OSU basketball was watchable. It's amazing how a coaching change completely turned things around. If this team keeps winning, makes the NCAA tournament and wins a few games you'd have to think Holtman gets COY
I agree. And the NFL route makes more sense now after the Tennessee debacle. He may have a hard time getting another HC job in college because of the BS Sandusky association but it's not going to matter much in the NFL. Whatever Schiano decides to do I wish him the best. I feel awful that the poor guy got railroaded. By the way Clay Travis can eat a bucket of dicks
I wouldn't be surprised if Friday played DE on 1st & 2nd down and then slid down to DT on 3rd.
Wiltfong CB'd Friday to OSU at 11:30 this morning. He CB'd Javontae to OSU too.
The best part is that UM fans were very cocky about landing Friday. It's definitely going to sting if he commits to OSU.
Walkers recruitment is starting to have a Isaiah Prince feel to it. He was considered a heavy Alabama lean until he made a late visit to Columbus. With OSU being Walkers visit and based off of his comments after the all-star game OSU's staff has to be feeling pretty good about their chances.