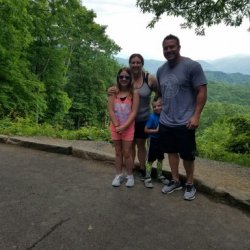 crusher
---
from Youngstown
MEMBER SINCE January 31, 2012
Favorites
SPORTS MOMENT: 2002 NC game
NFL TEAM: Browns
NHL TEAM: Ny Rangers
NBA TEAM: Cavs
MLB TEAM: Mets, Indians
Recent Activity
Did Crowley burn his red shirt last night?
I'm trying to be respectful here because I really appreciate Urban and what he did here but I think he would fail miserably in the pros. Urban was a phenomenal recruiter and was able to beat teams because he flat out had better talent. That's not the case in the pros. If he got stressed coaching at OSU his head will explode coaching the Cowboys. I really hope that never happens
Question for the staff, does Day still have the 40 times posted at the facility like Urban did? I remember someone saying that Teague ran a 4.32. I'd like to know what his posted 40 time is. I'd also love to know what they have posted for Borland's 40.
Wisconsin looked really slow once they were spread out. OSU should dump truck them next week.
It looked like he took out the whole D line by using his guy as a battling ram. I couldn't believe how big Jones looked next to Munford and Cornell on the sidelines after the play. Dude is a mountain of a man.
Imagine what Ryan Day and his hires could've done with the 2015 team. Or last years for that matter. Dude is a brilliant strategist. OSU needs to back up the Brinks truck to Day's swimming pool and fill it with cash.
He made Munford look small. That dude is a fricking mountain of a human being.
I'm starting to think Urban made a lot of games closer than they should've been. Day is taking superior talent and blowing the doors off of less talented teams like he should. I was gun shy about this game because of Urban's propensity to lose focus and then tighten up against at least one or two should be lay ups every year.
Speaking of winning a lot of games if Day was to win out what do you think the chances are that he wins Bigten Coach of the year? Do you think he'd even have a shot or do you think the used car salesman at Minnesota wins it with a 9 or 10 win season against putrid teams?
The depth at DE, DT and WR is such an embarrassment of riches. I don't ever remember any of those positions being so loaded with NFL level talent.
The Browning injury hurts. He's been playing lights out. The o line will be fine. I hate to say it but the Urban years have made me gun shy about night games and games against lesser opponents halfway through the season. I'm a little leery about tomorrow.
Ohio State slow played him because he ran with a rough crowd and his grades were questionable. OSU has the luxury of doing that because the roster is full of Bowdens that get good grades and don't run with questionable people. Kentucky doesn't. OSU came in last minute once it was established that he could qualify and Bowden stuck with Kentucky. I'm glad he's standing out at Kentucky but who knows if he'd be getting the same opportunity if he would've went to OSU. Worked out for everyone involved.
The fact that recruiting hasn't dropped off must really chap Michigan fan's asses. We've lost two legendary coaches back to back and both times OSU completely knocked it out of the park with their hiring. Meanwhile they are once again paying top dollar for mediocrity. What a great time to be a Buckeye!!!
My reaction was ESPN's ranking of Scott Jr is criminal
How do you guys think Jones would've developed at OSU if he would've had Day as a QB coach? We've seen what he was able to do with Haskins and Fields.
Day is an artist. You give him a f***ing tuba, he'll get you something out of it. Day will change his offense to get the most out of his talent. That's what the best coaches do.
He was a great kid. He was in the same recruiting class as Johnny Simon, Corey Linsley and the legendary Kenny G. Tragic
Mick and his crew will get that 4.59 to a 4.5 flat or better. Ryan made the right choice.
I come here to talk college football. Can we all just accept that the OP wasn't speaking in code and was using a word as it was intended by its actual definition and just move along? No need to argue semantics or bring race into the conversation.
Like who? I could see McCall, Harris, Wint, Cupp, Hausmann, Riep, Williams and Gardiner all possibly explore the portal but I don't think any of them won't be welcomed back.
20+ sacks to even get invited to New York
I think this is exactly why Teague is a perfect compliment to JK. The defense gets worn down chasing JK around for 2 1/2 quarters and then has to try and stop a battling ram that runs a 4.4 with fresh legs. I'm sure Teague is good enough to be a feature back but I love how effective he is in his current role. They are a lethal combo
Good to hear. Need depth and competition. Miller and Stroud will both be better because they will push each other.
I'm really starting to come around on Teague. I didn't think he could be elite because he's not very elusive and is a pretty stiff runner. But after seeing how quick he hits the hole and his ability to run through tackles I'm starting to change my mind. At minimum he's the best change of pace back in the nation. He punishes and demoralizes defenses late in the game. He's going to be fun to watch.