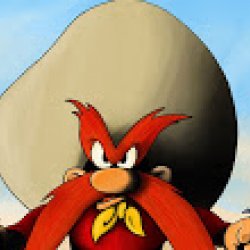 Cruiser72
Morrow County (via Columbus)
MEMBER SINCE August 30, 2017
Born @ the greatest medical center in the world, in the greatest state in the union in the greatest country in the world, I donated my entire youth to the defense of this flag 4 conflicts later settled to raise my beautiful daughters, finished my education, now in the December of my years.......looking and trying to give as much back as I can THIS NATION IS NOT A DREAM IT IS AN HONOR
Favorites
SPORTS MOMENT: Broken tibia catching a pass as a receiver for Columbus Central cause of a girl, we are still married
COLLEGE FOOTBALL PLAYER: All who wear SCARLET AND GREY
COLLEGE BASKETBALL PLAYER: Jim Clemens and his Mom Mary
NFL TEAM: Not a fan
NHL TEAM: Not a fan
NBA TEAM: Not a fan
MLB TEAM: Not a fan
SOCCER TEAM: Not a fan
Recent Activity
No you are NOT alone...... my first reaction was WAIT ! WHAT ? Just take it as over exuberance that's what I did
I have attended about 500 practices, I was told many years ago, by the King of Coaches WWH to always wear my Vietnam Vest, and go to the players gate and toolman would let me in, and on a few occasions when I still had the use of my lower limbs, I made a damned good waterboy......... Earle told me if I was coming to practice, I had to DAMNED WELL EARN IT ! ....... Not so much now that I live in the December of my years........
Love you all
Knowing the amount of Lawyers that come out of all the schools is it any wonder their are no LAWS for the NCAA to govern itself, their is always an excuse as to why this or that, but never a reason, just as in TATGATE, and last year an avenging asshole like Man DRAKE the magician, and this year NO COACH MEYER, sorry I saw that coming when the BS was being tossed about SMITH, should not have happened but it did, many of us here at 11W saw it coming when we were sitting with our thumbs you know where waiting to see the punishment from DRAKE, whom legally HAD NO DAMNED RIGHT for his office did not bring in the dollars, and I still seek my pound of flesh from that sorry son-of-a-bitch !
I cannot wait till we play NESWEW Hotdog State ?
alright ya got my attention WHO DA HELL IS ESPEN ?
You guys have dubiously missed a point in all this: THAT IS WHY THEY PLAY THE DAMNED GAMES........... GGGGRRRRRRRR I AM SO PISSED BY THIS REDICULOUS NON SEASON, I COULD CHEW NAILS
someone in the literate world needs to explain to me how the hell do you get "sheshevski" out of the word "Krzyzewski" it JUST DON'T FIT !
I thought Mr. Baldwin looked great, but uncomfortable, the same with Mr. Fields, but to me only one play stood out 98 yards to da house, cool, calm, and collected in the end zone.......... and BOOM !
wait shhhh ! I can hear Don Merideth singing Turn out the liiiiggghhhts, the party's over !
Those guys are guilty of just one thing ! stepping on each others toes........ AINT NO TEAM HERE !
they don't deserve a tournament seed...... that is for TEAMS, not solo players
I am so, so happy I was wrong and they found a way to become a team in this one, but not without the here we go moments, I was in my horse pasture with a 306 rifle (coyote season), so I had the play by play on cell phone, when I turned it on, I saw FOUL BY K WESSON, FOUL BY K WESSON, FOUL BY K WESSON........ I Was nervous, but not as nervous as that coward K9 seeking fresh meat, he was a no-show
I will pass on the senior center, only had 1 woman in my life, and that shall remain, I live east of Marion, and will die east of Marion, I have given Daisey classes to most of the Churches in Marion, County those are repair classes for housewives who want to learn. Most people are scared to death of them, but yet they are just machinery, with few moving parts.
It was a good decision, all though I am things seem to have slowed, but the beauty of the snow the last 2 weeks has kept my mind secure in that I made the correct decision, and Just as General Lee surrendered his country to protect his state, the move has made me well, and whole again, I went downtown last week, just to observe my people, and the people, and the wealth of memories in my life kept me warm.......... They can have the wild, wild west, I will keep the serenity of the great State of Ohio long after I pass on.
thanks Chief........... you are loved
I remember a time before last season, speculation began after what Man-Drake did to urban,,,,,,,,,,, and Urban said enough
Now I see the same for SMITH, his days @ Ohio State are numbered, and please "Mark these words"
Expect little, get little, this is NOT a team, nor do they have belief in each other, I saw pointing fingers, and a lot of distaste on faces, gee wonder why......... they are young, the trust will come as will the skill set...... JUST KEEP ON TRUCKING GUYS.
If I got NETFLIX, i'd have to put up with "The Ranch"
How much did your girl have to put up with before she took the gun from the cabinet......... your comment has no justification whatsoever, and if you are not married GOOD FOR THE GIRLS THAT FIGURED YOU OUT !
FAR TOO MUCH LOSS IN THE YOUTH OF THIS NATION, MY Love and condolences to this fine young man and his family....
This past Friday I attended the funeral of my grand daughters husbands brother, he was 16 when he passed, diagnosed one month ago, and then gone, no proms, no hotrods, all involved were shocked for the quickness between diagnosis and his passing, I will guess to say the Lord had another plan for him Ashtan Russell 16
GREEEAAAT ! MORE SEC FOOD COMPLIMENTS OF HAIRBALL I LOVE IT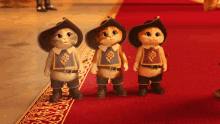 I know, I know I said I was going to retire from sports, BUT if the good lord is going to grant me 1 more season, then I accept it THANKFULLY for poor is the man to pass up a chance to see history 2 years in a row !
Justin, just be blessed unto GOD, for under GOD anything is possible, and we here in BUCKEYE NATION BELIEVE, as we click our Ruby Slippers together in that YOU be our bravado warrior to lead us once again into Natty land, the land of temptation !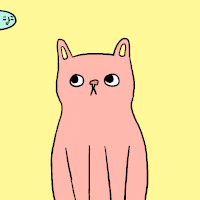 DONE ! and let me say to you guys......... it is not the heart, but the mind of the heart that matters ! EVEN AT 75 a person can feel humbled by his brothers and sisters............. FOREVER INDEBTED TO PAY FORWARD