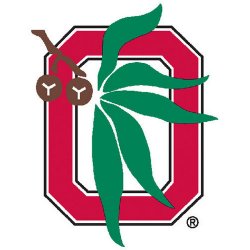 cronimi
---
Charlotte, NC (via Lakewood, OH)
MEMBER SINCE October 13, 2010
Recent Activity
I was thinking that for them the whole speech was...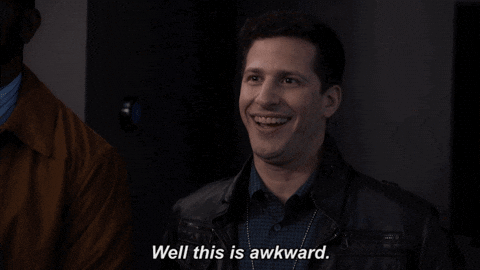 I don't know why you're getting shit for your comment. I did not read your comment as an accusation or a rumor, only as one possibility -- and frankly, the first thing that popped into my head when I read his statement as well.
ETA: There are plenty of comments below this one that are far more accusatory about marital misconduct, and those are upvoted with 1 or no DVs. I don't know why yours is the one post that got crapped on.
Let me correct that for you: "It['s] been a good season, boys...."
My childhood dentist was Dr. Meaney, which conjures images of Dr. Scrivello from Little Shop of Horrors. He was OK, though.
Imagine being a Michigan fan right now.
OK, I'm gonna have to stop you right there.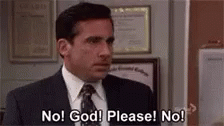 The horse is DEAD! Feel free to stop beating it. (Or for the PETA-heads, The horse is FED! Feel free to stop feeding it.)
Well, if that's a kid's dying wish, who is the Foundation to say no....??
Or it could be that he's not getting these HC jobs because his defense was pretty bad this year. They had been a top 10 squad (based on defensive S&P+) for several years, then this year dropped to 37th -- which is up from the mid-season (post-Purdue) ranking of 49th. And putting the analytics aside, his squad got LIT. UP. on multiple occasions this season, breaking several school records (and not the good kind).
the committee got it right, so might as well accept the reality and play up the invite, cuz well, that's the girl you are going to the dance with, not the prettier one in the corner you wish you were going with.
Well, that's just your opinion (and mine too TBH). But I think your comment fails to take into account what the Commish's job is, and that is (at least in part) to stump for its members. As Ramzy pointed out, he's supposed to be politicking and getting OSU the best chance of getting into the CFP. Instead, he sat on his hands so that he could join the Buckeyes in Pasadena. Maybe any politicking would have been unsuccessful, but that doesn't mean you don't try. Sankey or Slive would have raised holy hell if it were even hinted at that a 1-loss SEC champ would be left out of the CFP. If you hire a lawyer to represent you in a murder trial, you don't expect him to just say "well, their evidence is pretty good, so I guess you might be convicted" -- you expect him to strenuously defend you. At the end of the day, Delany put himself and his desires above those of the conference.
You must be new here....
(A bit of history: Way back in the day, when TH roamed Ohio Stadium sidelines and an upstart named DJ Byrnes was the Skully author, it was discovered that Herman was, in fact, a member of Mensa, which morphed on 11W into Herman being the founder of Mensa. It was a recurring joke, such that whenever Herman was mentioned, it was near mandatory to also mention his founding of Mensa.)
The fact that neither got the interim gig at the beginning of the season tells me they were not considered for the permanent role.
I lived through the same period (Class of '93). It was brutal, disheartening, sad. The 21st Century has been a remarkable time to be a Buckeye fan, and it almost makes up for the annual soul-crushing loss to TTUN that we experienced in our younger years.
Maybe they will feed two birds with one scone and protest the entire Animal Sciences department. That way they'll really bring home the bagels.
Ttun, Penn State, and Bama are not realistic landing spots for UFM. If he returns to CFB coaching, ND is the most likely spot, or maybe a program like USC.
The sentence that followed that, suggesting some lawyer is going to sue OSU for "strength and conditioning malpractice", shows that it's delusional.
I think he'll need to have a full-time QB coach. We've seen what happens when the HC is also the QB coach, in practice if not in title (Tress with Siciliano). The HC has too much on his plate to also coach such a pivotal position.
No, but all staffing decisions would be

my decision.

The decision to retain Meyer's cadre of admin staff appears to me to be either heavily influenced

by Meyer or is a result of Day's lack of leadership/coaching experience to bring in his own guys.
So your retaining all of the prior CEO's executives would be your decision, but Day's retaining the football program's executives is either Meyer controlling the situation or Day's lack of experience?!? Maybe -- just maybe -- Day realizes (as many of us do) that these guys are among the best at their jobs and it would be foolish to replace them at this time, not only because they are elite in their roles but also for continuity.
Seeing he's going to keep Marotti, Pantoni and the others definitely makes me feel better about avoiding regression.
IMHO Day is not Cooper. Unlike Coop, Day has been around Ohio State for a few years now, and has been indoctrinated into the rivalry and the utmost importance of The Game. He's seen first hand, up close how crucial that match-up is. And given what he got the offense to do this year in The Game, I'd say he understands it well enough.
Fine, I may be minimizing the psychological effect his decision had on the team. But I think you're maximizing the same psychological effect. Step back and look at what you're implying: This team couldn't beat Purdue without Nick cheering for them and giving them pep talks from the sideline; that this is the most delicate bunch of "warriors" ever to walk into Ohio Stadium that they couldn't play inspired without #97 within their midst. I don't believe that, because frankly that makes this team look even worse. I don't think their bad play had much if anything to do with Bosa's absence, and everything to do with coaching scheme and playing down to competition.
IMO with Bosa OSU is undefeated & preparing to take on Clemson or ND right now.
You mean non-injured Bosa, or an injured Bosa who stayed with the team? Because the former might be reasonable -- still hard to believe one DL would account for 30 points -- but the latter is laughable. It would mean his mere presence on the sideline (assuming he traveled with the team) would have accounted for 30 points, which ... no.
Now anyone who leaves with eligibility on the table is a quitter too?!?! So have you dumped on Haskins yet, or are you waiting for his declaration to be official? Did you dump all over Joey and the (literal) dozens of other Buckeyes who have left school early? And all because you feel aggrieved you didn't get to watch him in an OSU jersey again??
The policies pay out far less than the lost earnings. Look at Jaylon Smith: projected top pick plays in a bowl game (against The Local Team), blows out his knee and falls to the second round. He signs a 4-year deal worth $6,494,970, including a $2,923,615 signing bonus, Meanwhile, Jared Goff went #1 overall. He signed a 4-year deal worth $27.9 million, along with an $18.6 million signing bonus. No insurance policy is going to cover the lost salary as a result of that fall. Leonard Fournette had a $10M policy, and even that wouldn't cover Smith's loss. How much was Smith's policy worth? Only $700,000.
That may well be true. And for the sake of argument let's say it is 100% true. Do you really think that Meyer's and/or the team's bitterness/resentment/disappointment/whatever in Bosa's decision is the reason why Ohio State got clobbered by Purdue? Because more than anything -- and regardless what the CFP spokesman says -- that is the reason why OSU is not in the playoffs.