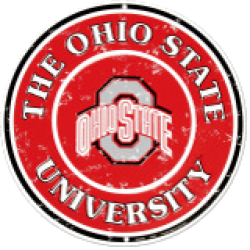 CrimsonReLLiK
---
from Mingo Jct.
Member since 17 August 2013 | Blog
Favorites
SPORTS MOMENT: 2002. Maurice Clarett stripping the ball and getting it back immediately after the buckeyes were intercepted. 13-0!
COLLEGE FOOTBALL PLAYER: Beanie Wells
COLLEGE BASKETBALL PLAYER: Michael Redd
NFL TEAM: Seattle Seahawks
NHL TEAM: Pittsburgh Penguins
NBA TEAM: Cleveland Cavaliers
MLB TEAM: Cleveland Indians
Recent Activity
The Cavs are to the NBA what the Big Ten is to college football just about every year: outclassed title frauds.

— Clay Travis (@ClayTravis) June 6, 2016
As a junior Dobbins rushed for 2,741 yards and 35 touchdowns.
Vanessa Hudgens.
Here is a small goldmine:
http://pandawhale.com/post/27049/vanessa-hudgens-excited-gif
If you were on 11W early enough yesterday, the Saturday Skull session was mistakenly titled 'Sunday Skull Session', even though the article itself was correctly titled once you clicked trough. :P It was eventually corrected before many even noticed.
Two Sunday Skull sessions in a row!!
Lindsey Vonn... in that red dress OH MY.
I hear his friends used to call him 'merigo...
Bravo! I find myself staring at this repeatedly as many times as I have every time someone posts Zeke's 85'r. LOL
The catch, as good as any Devin Smith catch. The toss, as good as any OSU QB, you pick.
Replied to wrong post but always relevant anyways :P
I will take the fall if this is out of line...
But it's relevant to your comment and while put in another context, funny to me.
Just gonna leave this here....
Thanks everyone.... I am glad I got to see these. Sadly it was shortened like crazy by the SEC network but at least we have a version in the wild finally! Downloading it ASAP to save me a copy of it lol
11W is the best!
Doing what?? :P
¯\_(ツ)_/¯
You're only adding salt to the wound lol. ;P
11W Staffers,,, Use your weight in the industry to find us this rare gem!
My hastily done, amateur edited, red Alford, with bonus.
I like the Sugar Bowl victory more, but I think I prefer watching the Film Room version of the natty.
https://www.youtube.com/watch?v=_ZpbO9hPB7k
This video is rarer than a one-eyed rainbow unicorn. TTT!
I am usually quite even keeled, even when I am excited, but it went something like this for me...
I waited until he scored and then no flags were thrown and then viciously flailed my arms in the air for roughly 2 minutes. I then proceeded to repeat "Can they catch him?? NO THEY CAN'T" for about 5 minutes afterwards.
I was home watching the game by myself that night, but even if it was a packed house it would have looked normal to most Buckeye fans.
This would be acceptable! Even if the quality is not as good as it can be, at least we will all get a chance to actually watch it now. Thanks very much for your efforts Flakin, no matter which route you take.
If I wasn't so darned broke at the moment, I would be more than willing to donate to the cause.
Looking forward to the outcome of this.