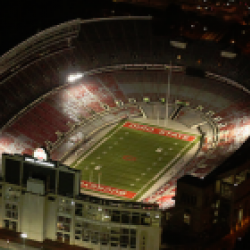 Crimson
---
MEMBER SINCE July 11, 2012
Favorites
COLLEGE FOOTBALL PLAYER: Dane Sanzenbacher
NFL TEAM: Detroit Lions
Recent Activity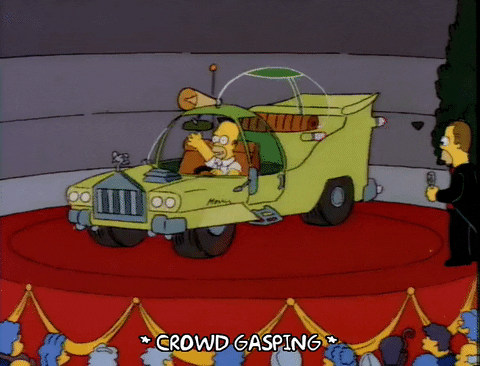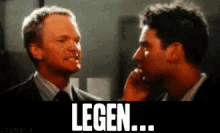 Let's move Fred to the front of the line!
As long as we're being snarky, here's my take.
How dare the coaches script things to see who can do what, as if it's a real game, expecting people to want to come see players who are new or improved!!! Why should the coaches try to improve the team as they see fit before the season!!! It's insanity!!! In my day, we practiced mental toughness by playing Russian Roulette before a game!!!!!
Oh dear god, how will you ever get back the $5 you pay to watch this game!!! Money like that isn't easy to come by!!!
You may notice a little sarcasm.
Don't remember the name, but I think that's a different guy.
You're getting a bit argumentative, but whatever . . .
No one here has data to say whether something is a trend or an outlier. If context matters, how does it help your prediction? You don't know, and I don't either. If you don't like the answer, then go collect the data (yeah, I already said that).
None of us have much data. No need to get on a high horse about it.
It's not a hot take. That's just your inference. We missed on Donovan Peoples-Jones. We took Michael Jordan (2016), Mike Weber, Joshua Alabi (2015), and Damon Webb (2014). We missed on Malik McDowell too. But the Coombs effect was real.
I've told you how I aggregate what I see, in my head. It's probably not too far off from the "it's accurate at signing day" comment, because you never know when someone will switch commitments for one reason or another (I think they only define accuracy as predictions for the final commitment) or change where they think they want to go if uncommitted.
If someone wanted to do the research, 247 probably has better data available to academics (maybe anyone). Twitter keeps their full history, and there are ways to download parts of it. All big companies bring in academics to help on certain parts that will also get publications. I just don't know who has the time and resources to do it.
Without such analysis, my answers are: I think CB predictions should be viewed cautiously. Many things change: did I get an offer I didn't have before, will OSU now accept my commitment, did I catch a coach lying, etc. The final predictions are pretty accurate, but my guess is that early ones are far less so (pending good analysis).
I view NHB's comment as a valid counterpoint. In the last few years, if we really want a Michigan player, we can take them most of the time. I would guess that if any of these guys we have early interest in are actually at the top of our board later on, the CBs will shift, and we have a great shot to get them. From what I've read, I would point more toward Cameron Martinez than McGregor & Edwards.
CBs are a dance. Harrison and Friday were widely predicted to Michigan. Harrison started as OSU, then moved far way, then moved back in the days before he signed. Friday was a last minute interest of OSU and trended accordingly, if I recall.
The problem with these accuracy metrics is that they're ONLY locked in when the recruit commits (and only to the school they commit to). News seems to always leak out where players are going within a few days before, everyone switches their crystal ball, and then they commit and predictions are locked in. This is why crystal balls aren't reliable: not because they aren't, but because they are when it doesn't matter (two days before they commit and after).
If you'd like to evaluate this on a large sample, feel free to pull all crystal ball predictions (not just final ones) and see what the world looks like.
Some research points to volcanos instead, which makes us burning everything we can find worrisome (air toxins are air toxins).
Big 12 D
Why don't we want that?
You should probably read Kyle's article on that Michigan game.
Heal up for the fall. This will really help with depth and finding out who else will start (OT), so it's not all bad.
Wray is not viewed as someone the staff cares to get back, at least right now. Tea leaves don't look good for Bresee.
Technically a 2nd cousin is your cousin's son or daughter.
No. That's your cousin, once removed (one generation off). Anyone you're related to under your grandfather/mother is your 1st cousin, regardless of how far down they are.
Anyone you're related to under a great grandparent is a 2nd cousin. Your father/mother's 1st cousin is therefore your 2nd cousin (while again, you are their 1st cousin), once removed. They are related to you through your great grandparent, so 2nd cousin. But you are related to them through their grandparent, so 1st cousin.
#69 offensive tackle
Nice. Your comment, not so much. These are celebration threads.
Are you under the impression that flu shots are 100% effective against all strains of the flu? And that they don't only cover a few strains that may or may not be coming to this hemisphere this year?
I don't know. That suit looks pretty bad to me :X
He also closed out the Penn State game. But the point is, his missed gap responsibilities and penalties let it get to that point. We're hoping he cleans that up and plays at a Bosa level.
Spring Quarter 2012
Summer Semester 2012
Looks like one primary coach for all CBs and safeties. When Whithers was here, he didn't even put them in the same room for meetings, and I thought that was the worst defense we'd ever have.
If Michigan didn't hire him away, he would have been let go.
Urban Meyer is all intensity and in your face. Ryan Day is laid back. Zach Harrison is laid back.
Birm has been reporting this since the commitment.
Tennessee offered him $1m+
Then we should pay him more! Pay him more! Or else . . . (yammer, yammer)
Also: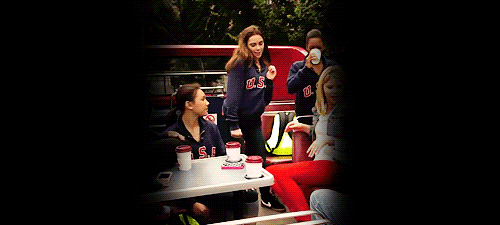 Merry Christmas boom! Welcome to the Buckeye family!