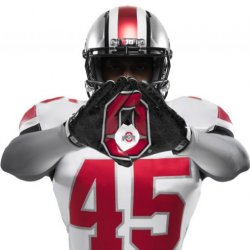 craigfling
---
MEMBER SINCE September 07, 2010
Recent Activity
Wonder how he'll be as far as favoring the Rose Bowl over a B10 playoff berth.
Wait, the redskins have a fan?
Did they say where/how it's going to be released and view-able?
So who was the Number 1 recruit in the 2018 recruiting class?
868
370
No Tennessee jokes? That was some fun sideline stuff there.
Maybe someone could compile them into some simple downloadable format so we can print them out or pull them up in .pdf.
The W is for "win?" Or maybe "Walt." Is there one on all of them?
I smell beaver poontang.
https://media0.giphy.com/media/12JcgyPqecNq8M/giphy.gif
Blowing off recruiting visits is one thing, but it's not illegal to go to a strip club, is it? Especially if they only added a clause to that effect afterwards.
One suggestion: On your donations site, you should allow a space for comments.
How do we get in touch with you if we need to?
Good luck to you and hope you have as long a career in politics or whatever as you like.
It's interesting that the people who seem to be arguing this report are doing so primarily in defense of Jordan, not OSU. Like people are ok with accepting this went on at OSU, but aren't willing to accept that a former coach was knowledgeable about it simply because of his current position and politics.
And if you do assault an officer while drunk and claiming a football move, do not tear his pants.