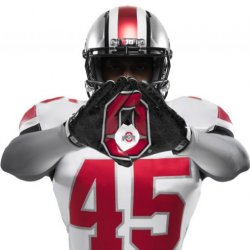 craigfling
---
MEMBER SINCE September 07, 2010
Recent Activity
Good question. Does anyone know?
Speaking about making room for scholarships, it would be interesting to hear an objective piece on how OSU goes about it. We all used to criticize the SEC for their questionable practices. Are we the same or different?
I want Michigan to kick their asses. Sorry, but I do.
591
Taylor 23
418
Good video. Best one ever.
You're saying there are 53 active former OSU players in the NFL, and that they cover every position? (If Nugent gets the job.)
735
How does EA get around the name/likenesses issue just by updating the rosters? Just curious if anyone knows.
Wonder how he'll be as far as favoring the Rose Bowl over a B10 playoff berth.
Wait, the redskins have a fan?
Did they say where/how it's going to be released and view-able?
So who was the Number 1 recruit in the 2018 recruiting class?
868
370
No Tennessee jokes? That was some fun sideline stuff there.