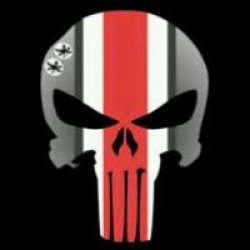 crackthewhip
---
from Gahanna
MEMBER SINCE February 07, 2014
Recent Activity
This is exactly what I was hoping Gene would offer to Urban!!
Ryan Day is smart, well-spoken, and a class act. I think his #1 priority is to take the lead in recruiting and get the 2019 class locked in. He needs to be transparent and honest with recruits and just sell the program, regardless of who he ultimately decides to retain and hire as assistant coaches. I know that can be a tough sell for 17-18 year old kids who may have built relationships with the current staff. It's Days program now and some staff changes are inevitable, so I hope these kids are motivated to be Buckeyes and are not swayed by negative recruiting. I hope he can find some diamonds in the rough, especially Ohio kids who really understand our TTUN rivalry, traditions, and history. I also hope Urban Meyer is retained by tOSU is some capacity that benefits the football program and the entire athletic department. Time and change will surely show.........
I'm fine with the Rose Bowl selection for the Buckeyes. This team has battled through so much adversity and we are still 12-1 with a great chance to go 13-1. Our defense has been awful at times and our O-line has been inconsistent for much of the season. There is no way I thought this team would finish this well and we are definitely not a playoff team, so I'm satisfied with the overall results. I hope Urban can overcome his health issues and continue coaching our Buckeyes. He definitely needs to shakeup the coaching staff (looking at you Davis, Schiano, Grinch, and Studwara), and give Hartline a permanent job with a huge raise. Dwayne Haskins is likely moving on to the NFL and it has a been a pleasure watching the record-breaking performances of this fine young man. He will be greatly missed.
I'm so done with "journalists" comments on OSU football and the future of Urban Meyer. Cowturd and McButtHurt are hacks that love to spin their narrative. It's f*cking Michigan week and Urban will get this team ready to play. Throw out all the stats and records, they are meaningless for the Game. The Shoe will be rockin and I'm confident the good guys win this one. Michigan just doesn't get it!!
I will always love and support the Buckeyes through thick and thin, but I am seeing a downward spiral that is reminiscent of the 2010 Florida Gators. There is no longer any fight in this dog and Urban is hellbent to not rock the boat and light a fire in his coaches and players. Our defense is just horrible, our offensive line can't run-block my dead grandmother, and so many undisciplined and ill-timed penalties. There seems to be no urgency to change anything, including the employment of our underperforming assistant coaches. Schiano's defensive scheme just does not work, our offensive line play has regressed each week with Studrawa, and our linebackers with Davis are just sh*t. And I will not let the players off the hook either, as our team captains have not stepped up and shown any real leadership qualities. This team has more talent and potential than all of the teams they will play this season and this sinking ship can still be righted, but Urban needs to get his sh*t together and start making some tough decisions that befits his 7M salary, friendships and loyalties be damned!
My biggest concern is if our offense is slow out of the gate, we may be in serious trouble. Haskins hasn't had a bad game to date, but if Purdue is somehow able to slow down Haskins effectiveness then all bets are off and this game will look like Iowa from last year. Like Urban said, we have to find a way to achieve a more balanced offense to offset issues from bad weather, defensive adjustments, etc. Our defense will likely give up lots of yards and too many points in this game, so we have to prove that we can run the ball when we need to just to keep their defense honest. I still think we win, but this will definitely be a shootout.
Larry Johnson will have his unit ready on Saturday. Our Buckeyes seem to step it up for big marquee night games, so I expect them to play well and bring the heat. The pressure will really be on our back seven to play more disciplined and not get out of position. This will definitely be a shootout game but the good guys win by two scores.
Hoped he was coming back, next man up! Time for the d-line to step up their game. Good luck to Nick in the draft.
I think some of the running game issues is a lack of communication on the line. I don't see Michael Jordan calling out blitzes and blocking assignments like we had with Elflein and Price. He's a very good player, just not very vocal and at times is too focused on his assignment only. This o-line needs a leader to step up, especially when things get tough. Play nastier so we can run the ball effectively when we need to.
Nice read Kyle. I missed some of those subtle changes during the game. I was most likely throwing my remote, yelling at my wife or kicking the dog. This defense (or lack thereof) is making me crazy at times.
Schiano's press-man scheme worked fine when we had the studs in the past that could make plays. This group, with the exception of Fuller, seems lost at times and out of position too often. They just will not turn around and look for the ball either, so we get too many PI calls against us. We would be better off playing a nickel zone to keep everything in front of us. Stop blitzing the linebackers, they just get caught in gaps and are useless at times. Keep them 2-3 yards off the d-line and let them read the play. The d-line has to be more disruptive as well, set the edges and blow up the inside plays. Just my 2-cents.
This is a very bad look for Buckeye fans. There are lots of problems to fix, but leave the players alone and vent at the coaches. BTW, great read on LGHL for fixing the Buckeye defense:
https://www.landgrantholyland.com/2018/10/14/17974994/ohio-state-football-film-study-defense-how-to-fix-problems
What happened to the Buckeye offense? They ran 22 plays in the first quarter and 33 plays the rest of the game. So thankful for the great defensive effort all night or this would have been a very different story.
I can certainly see why some would want the playoffs expanded to 8-teams, especially if all Power 5 conference champions were automatically included. That being said, the inclusion of the early signing period for recruits has created a very difficult situation for everyone. Just not enough time for recruiting and to prep for another round of playoff games IMHO.
My guess is we have only 2 spots left. I think our chances with Smith are very good. I doubt that Florida can get both Barnes and Petit-Frere, so either one would be great additions.
A question for someone in the know: What does Ohio State do with a 5th year senior who has not been very productive as a player and is "close to graduating" prior to starting fall camp for their 5th year? Do they automatically renew the scholarship or do they encourage the player to graduate on time and free up the scholarship for another player? Just curious, as I wonder if Urban has to consider this as well when trying to meet the limit of 85 scholarships each year.
I am very pleased with all the recruits we signed yesterday and I trust in Urban to find high-quality kids who want to be Buckeyes. This is going to be a very productive class in the years ahead and I look forward to watching them all grow and mature as great young men. Some people are upset that we "missed on" a few 4* and 5* recruits, but I would rather have kids that truly understand what it means to be a Buckeye for life. I don't have any misgivings for those that chose to go elsewhere and I'm somewhat relieved that we don't have to deal with the baggage that some of these kids are carrying with them. Recruiting can be a nasty business and I'm happy that Urban does it the right way.....