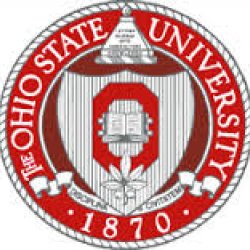 crabapple buck
---
MEMBER SINCE September 17, 2013
Recent Activity
I did. They are the standard that all others are to be measured.
It looks like a Gibson. They are in Nashville IIRC. Bring money, lots of it.
I believe that if Ohio had spring football it would mean that players would be further developed and force an earlier offer. With the attrition rate at Ohio State, Urban wanted players who could conceivably play from day one and not have to wait a few years to catch up.
Nick will probably only wreck him once, because Murray will never survive to get wrecked again.
#17 at Pebble Beach is a par 3, so no driver needed. #18 however, has an ocean on the left. He birdied it hitting 4 iron off the tee yesterday.
I agree. Yet a well timed Mike Weber tweet of "Shit happens, bum juice" is appreciated for its brevity and wit.
I remember when they referred to these type of cold fronts as Alberta Clippers.
Old poster is old.
Jim Mandich's greatest gift was using that word to describe their 1969 win. We have been using it in ways he never imagined. I am having schadenfreude overload, but will not be seeking a cure.
Honestly though, I should have known Ryan insert himself into this conversation. It is a foot injury, after all.
This is one of the funniest lines I have read in a long time.
You kids and your common core math....
Delaney's obsession with MSG is even dumber when you consider that Indiana is right in the middle of the B1G and has a pretty strong basketball heritage.
Benny is Matt Snell's great nephew iirc.
7 - 11 is always open. 9 - 11 is only for emergencies.
According to the 9/7 slate list, poor Louisville has to play Alabama again! They should fire their AD for that!
Any time Urban can trigger Andre Ware is OK by me!
For those of you who don't recall, Andre Ware, who won the Heisman for Houston in 1989, was broadcasting the game and literally went off about how Tressel was running up the score on poor Northwestern. What makes it even more stupid is that he won a Heisman running up the score on hapless SWC foes and out of conference cupcakes. I thought at the time that this is the last person with a mic who should be commenting on running up the score.
No network will ever, or has ever, had as great a debut as BTN on September 1st, 2007. That was the very first thing broadcast and it will forever be remembered. The fact that Chad Henne, Mike Hart and Jake Long all stayed for their senior seasons, to presumably beat tOSU and compete for a Natty. That went out the window in game one and Oregon pounded them in game 2. We finished them in a cold rain thanks to Beanie. They dropped another game during the year and Lloyd Carr decided to retire. Yet they were able to beat Florida in a bowl game. Of all of the underachieving UM teams I can think of, that one has to top their list. 4 losses and not a September Heisman in sight.
Bammers need to change the venue from a barbershop to a men's store. They all have been there and have good memories from having a suit given to them with money already sewn into the pockets.
Lew Alcindor/Kareem Abdul Jabbar never played in the Olympics. He skipped in 1968. He also never played in the ABA.
All of our QBs have zero career starts.
He is destined to take over for Aaron Rodgers as their football spokesman...Jake Fromm State Farm
I'll show myself out. Tip your waiters and waitresses.
Saban also had the bocce balls to fire Kiffin before the championship game last season and replace him with Sark for one game. Had we jettisoned Beck in the same manor before MSU, definitely after, it may have sent the message that incompetence isn't tolerated. Instead, Urban let him stay for another year of incompetence.
Say what you want about Saban, but he is ruthless in his pursuit of championships.He doesn't care about whether feelings get hurt in the quest for wins. He over-signed routinely when he found a loophole in the regs. He fires his OC on the cusp of the championship and now he switches to a freshman QB at halftime of the biggest game. That is why he has my respect. I may not like him, but he earned my respect.
This is my concern also. I worry that Urban would rather play a wounded JT over a 100% Haskins because of perceived leadership. JT can lead from the sidelines and be ready for the playoff game. There won't be a playoff game if we play a JT that can't move like he needs to move to be effective. A stationary JT is just a guy.
I recall Michigan trolling tOSU, during the Cooper years, by saying that MSU is our rival now. They turned out to be right.
Brady Hoke has a lot of experience dealing with the unrealistic expectations of an arrogant fan base. Also has experience in not meeting the realistic expectations.
After the pick 6 on a pass that was close to a bubble screen, it was obvious that Iowa wasn't having any of that stuff. Fixing things at this point in the season is hard since habits are established. But LB play had better improve immediately or we will have more bad Sunday mornings.