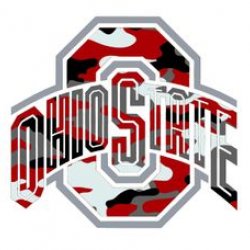 cpewster
---
from Lisbon
MEMBER SINCE July 07, 2013
Favorites
COLLEGE FOOTBALL PLAYER: Joey Bosa
COLLEGE BASKETBALL PLAYER: Sam Thompson
NFL TEAM: Dallas Cowboys
NHL TEAM: Pittsburgh Penguins
NBA TEAM: Orlando Magic
MLB TEAM: Cleveland Indians
Recent Activity
Teague looks like a complete back. They used him all over the place. Inside, outside and on swing passes. He's going to contribute this year. I thought Crowley looked more like the power back. He just lowered the shoulders and drove the pile a few times. Potter impressed me too but I think he's buried on the depth chart. That's a deep position on this team. There's a few positions that look set for years to come.
This is BIG. Pun intended. This is a guy that knows his role too. We've needed a true rim protector for a couple years now. I'd love to see Giddens come in too. It would be awesome to have Giddens/Diallo at the 5 and then Wesson/Liddell/Young playing the 4. Wesson would be a matchup nightmare for most teams at the 4. Especially with another big to keep the double teams at bay for fear of an easy basket.
They looked more natural. They played looser and mor in rhythm. They weren't outstanding but you could see vast improvements in them. Harrison almost picked one off by reading the qb. They didn't give up big runs and for the most part kept their containment like the safeties. Teague bounced one outside for a td but that'll happen from time to time. The wr also did a good job of sealing the outside that let Teague bounce it.
They were using the te on a lot of crossing routes and outs. They made a few catches. They missed a big one right in front of us. Ruckert ran a seam route and I think it was Chuganov rushed the throw and threw it too high. It would've been 6 easy.
My son and I were sitting right behind that endzone. We saw all of the recruits when they came out. I spotted Cavazos and Miller 1st. They were both recruiting hard. Miller just kept rotating who he was talking to every couple minutes. It was our 1st experience in Ohio Stadium and we loved it. The reaction when Zeke walked in was insane. At least 20,000 people started chanting "Zeeeeeeeeeke".
I really care about it because I'm getting to take my oldest son to see it this year. It also shows where the team is as far as chemistry and development goes.
It says a lot that Milton is coming to Columbus for a visit without making it a multi campus tour of the midwest. He must have strong interest in the program.
It's a great opportunity and it shows a lot of interest from him to make the trip from California to Columbus.
It would be nice to get some consistency. These guys need to hit the gym and shoot at least 100 3s a day if they want to make them in the game. I hope that CJ Walker and DJ Carton can run this team efficiently in a half court offense. That way we're not seeing so many desperation shots with the shot clock winding down.
I can't wait to see Tyreke, Tyler and Jonathan wreak havoc in opposing backfields this year. A lot of attention is going to be on Chase, so these guys have to step up and make an impact.
I'm glad to see him get his chance at a pro career but I would've preferred to see him signing with the Pens. But that's just my greedy preference.
I'm glad there's no leader yet. I know all the hype around Fields, but Baldwin became a 4* qb in just 1 year of starting. That is a major statement in his abilities. It would also scare the hell out of me if Fields came in and in 9 practices was ahead of a guy that has a year under his belt. Not only that but a backup is only one play away from being the starter so you want them both to be good if not great.
6 players arrested in just over a month and crickets from the major sports networks. If that was OSU it would be leading off every show. The even fishier thing is they both posted $1,000 bond just in time to get to practice.
I love how we keep slamming the players for the last few performances. With the lineups that have been on the court this is on Holtmann as much as its on the players. When a coach gives this much of a leash to veteran players that take the worst shots and turn it over the most. Jackson, Woods and Young are just plain terrible. I understand its senior day but this lineup they started with was just pathetic.
He ran a 4.5 at the combine but reportedly ran a 4.33 and 4.36 at the pro day. https://www.foxsports.com/college-football/story/ohio-state-pro-day-braxton-miller-40-yard-dash-031116
YES PLEASE!!!!!!! We need another big and one with his athleticism is a big plus.
A honest Wolverine? That's got to be a first. Haskins did torch them and take full advantage of Don Brown's stubbornness to not change his defense. Bush is a good player in his own right. Game recognizes game in this circumstance.
I agree with all the ones saying Adrian Martinez. He is a special talent and could definitely give us problems. I was looking at the teams we play this upcoming season and Martinez is the focal point, as is Jonathan Taylor for Wisky. The offensive player that worries me most this year is Isaiah Bowser from Northwestern. He played us hard in the B1G championship and this season he will have a solid qb to keep defenses honest. He also has a chip on his shoulder for us since he's an Ohio boy that never got looked at. They usually play us harder.
It's Miller time!!!! I've watched him in a couple games and in highlight tapes. He is the real deal. This is the 1st of many MVP's this kid will be winning.
I understand that these close games are character builders for future games but imagine what this team could do if they didn't turn the ball over 17 times a game and give up 15 points in fast breaks a game. If they clean up their sloppiness they'll be a dangerous team since other guys besides Kaleb are stepping up. If they don't then it will be an early exit IF they make the tournament.
Belichick. Brady is good but thats a plug and play system. They had success with Matt Cassel and Jimmy Garopolo starting but neither of them can do shit anywhere else. If Belechick had Manning they would've won 8 or 9 super bowls. I don't discount Brady as a good student of the game but I've never considered him one of the greatest.