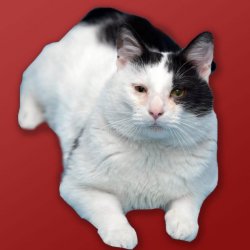 CowCat
---
MEMBER SINCE January 29, 2012
Recent Activity
The Buckeyes are coming!! The Buckeyes are coming!!
I didn't really take him as being unhappy or bitter. Disappointed that he didn't go higher, sure, I can see that. But he landed in the right place. The Giants screwed up.
Dwayne is usually mellow when he's not on the field.
So happy for Dwayne. He gets to stay close to his home state.
I'm a Redskins fan (lived in northern VA twice). I've already called my Redskins buddies to tell them that they won't believe what they'll see if they attend a game. It will shock them, as I was shocked the first time I saw him play in the Shoe.
The Redskins basically got the steal of the draft, probably because Haskins only had one year as a college starter. It doesn't matter. He's going to light things up.
Imagine oneself in Ryan Day's shoes. Haskins is gone. You need to keep winning. You need fill a position at quarterback. You get the best QB available. Buckeye Nation would not accept anything less than that.
The Bosa brothers are an interesting bunch. Both are super mellow when talking to the media, but on the field they are an opponent's worst nightmare. I hope Nick ends up with a team where he can make an immediate impact.
Best of luck to all the Buckeyes. Being selfish, I hope Haskins lands with the Redskins.
I guess I don't buy the "Baldwin was homesick" thing. He had already been in Columbus long enough. He chose to come to TOSU. He played in the spring game. Now suddenly he's homesick? BS to me. Also the "I'm not a football player" is BS if he's using the NCAA transfer portal, unless he switches sports.
I think this is a step in the right direction. The problem is not an occasional hard hit. It's a violent game and things will occasionally happen on even the best-trained teams. Ohio State goes to pains to teach rugby-style tackling, but it can break down when a kid is asked to go full speed and make a play..
What needs to be addressed are repeat offenders, both players and teams. If a player is routinely charged with targeting, sit him down. If a team and its coaches encourage targeting then there should be some substantial penalty, whether that is financial, bowl eligibility, etc.
There's no email, letter or voicemail. It's just a vague comment from a very shady guy who shelled out $$ to a lot of players, but somehow can't name the PSU coach. Nonsense.
LJSR will be fine.
I can't see the words "transfer portal" without thinking about Star Trek, Doctor Who or recent articles about black holes.
Riddick is speaking the truth and that's refreshing for ESPN, but as far as this site goes he's preaching to the choir. We all have seen what Dwayne can do. He's a magic man.
Stupid and probably obvious question. Is Jack Diebler related to Jon Diebler? I miss those 3 point buckets.
So many team and individual achievements. Didn't we have national championships in 5 different sports in the 2014-2015 season?
Ohio State vs. the world. Ohio State wins. Congrats to all of the champions!
that's why he hired and allowed Schiano and Davis to install and run the defense they did last year.
Unfortunately, we'll be in a similar situation this year. Day is in his first year as an offensive-minded coach. He has to trust that Mattison, Washington and Hafley will put it all together on defense (LJSR is always solid). I like the new focus on simplicity, but all the parts have to work together well.
Just get someone who can learn the offense quickly and not throw picks.
I was at that Berkeley game myself. Guiton put on a clinic.
I agree with you that Burrow transferring was logical. He was talented, but Haskins was clearly better. Fine.
Martell had an entitled attitude, IMHO. You don't get to be the starter just because of seniority. You have to earn it.
Baldwin is the head-scratcher to me. There is a bunch of speculation, but none of it adds up. He doesn't think he's a football player, but he's transferring through the NCAA. Hmm. If he just wanted to get a degree he could have just rode the bench at TOSU. Hmm.
Good golly. I get tired walking upstairs sometimes. There's no way I could do anything like that. Congratulations, Alec!
It's amazing how one player's actions can impact the entire perception of a team. After Schlichter had his problems we reverted to Woody Ball, with the slight exception of Troy Smith for 2006.
So it's been 37 years since we've had a 1st round talent at QB. Wow!! The bright side is that going forward we'll be looked at as a premier destination for QBs, after what Haskins achieved.
Great news. Keep on going Buckeyes!
The Ohio State University is steeped in tradition. Urban understood that, even though most of the fanbase distrusted him at first after he coached at Florida. I think Ryan Day is understanding this.
I believe in the Occam's razor theory. But what is puzzling is that Baldwin was injured and hadn't played a down in the regular season.
I wish him luck, but he would have been better off being the primary backup at OSU. As it stands, he has no resume of starting experience. I could see a year of him being a backup, then transferring. But now he has nothing other than a 2-interception spring game. It just doesn't make sense to me.
Good to hear from Urban. He's always to the point, but it's good to hear him be relatively relaxed. His analysis is spot on, not just for the Buckeyes.
Offer Kiner, already. 100% to UM would suck.
Good point. Senegal is a long way away. Hopefully Buckeye Nation makes Diallo feel welcome in his new city.