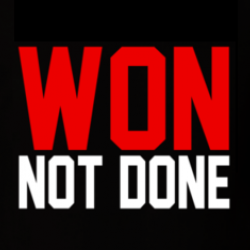 CosmoKramer
---
MEMBER SINCE February 03, 2015
Recent Activity
I cant watch this one sided BS anymore. Big game for tCBJ tonight.
This is some clown reffing, bro.
The transfer portal and relaxation of transfer rules are a game changer.
I think this stems from a single event on a hot September night in 2005 when Ryan Hamby dropped a wide open touchdown pass to seal an Ohio State win vs Vince Young and eventual national champion Texas Longhorns. I was sitting in that corner of the endzone in AA with all my college friends, and will never, ever, forget that moment. Tight ends just couldn't be trusted any more, from that moment.
The intent is to have players more designed for their defensive role on the field. On 1st down, you'll probably have 3 LBs especially vs a team like Michigan. A team like Purdue that spreads it wide, you'd combat with a leaner, quicker hybrid that can more effectively defend the bubble, outside runs, slant/read option, etc.
The main reason for the below par defense the year was all the early entrants from the past few years. It's very difficult to constantly reload. It looks like we should be solid at all three levels next year on defense.
Bump
Ted Ginn Jr. It would be beautiful to see him run under a 60 yard bomb in full stride from DHJ.
There's more to the zone read than a hand off or QB keep. It's also got a backside pass option.
So not even a word about how Bresee liked his visit? Good lord.
"The SEC East is worse than the B1G West" Never pull a Simple Jack.
The hit that Pryor made on the option showed his power and athleticism, but he was out of position. His responsibility was the man in motion that became the pitch man. If the QB pitched, that's a 10+ yard play. He missed the man coming in motion and the rotation call by the DB transferring coverage responsibilities to Pryor.
They'll probably pick him up again soon. It's how NFL practice squads work.
Dremont Jones went beastmode when Nick went down. But we are a worse team without Bosa, so no.
Good guy.
True but you don't get the 10:45pm local start times.
9am games on TV would be awesome every week. ESPN Gameday is tired and boring.
I think Chase and Larry Johnson were a little upset at the lack of holding calls vs Rutgers. They showed Chase yelling on to the field before the second unsportsmanlike penalty at what I think were the refs. I agree he was singled out, no doubt about it. How do the refs know he wasn't coming in for the offensive series? You never see that call. If anything, call a sideline warning.
That's definitely the worst, but this one is really bad.
Or change the forum layout because it's one of the worst on the internet.
We live in strange and interesting times.
Very interesting that this number wasn't popular in the early days of our program. Lots of superstitious guys over the years!