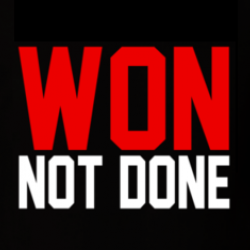 CosmoKramer
---
Member since 03 February 2015 | Blog
Recent Activity
We got a terrible draw. Two play in games and potentially the number one seed in the semi final.
Ohio State got pretty screwed in the tournament draw. They basically have two play in games then would get to play the #1 seed.
The Schott isn't even good in terms of an NBA arenas. There are many better than what we have, built before or not long after.
Tattoos?
Surprisingly no love for Shawn Springs in this thread.
The question I have is that if Disney bought network Fox, then what will Fox Sports show their premier games on? Fox Sports 1? I feel like that would have to be a violation of their contract with the Big 10.
After the Miami loss, If Ohio State wins out they have a 73% chance of making the CFP.
If both Alabama and Ohio State win out, it bumps up to 83%.
Thanks for the positive response from all. This is our team, and we are with them. Put your pants on one leg at a time, watch the film, and get better. Beat Michigan State, move on, and beat that team up north. We still love all of them, no matter what they do on the field.
We love our team and university.
That's a very strong statement of allegations about a school district and community as a whole. I hope you have independently verified sources regarding them.
If the accuser thinks there's a preponderance of evidence of wrong doing, why didn't she sue in civil court?
Students in full academic scholarships don't have restrictions on using their likeness for profit, why should student athletes?
She hasn't filed in civil court (where the burden of proof is typically a preponderance of the evidence for those that don't know). Obviously the statute of limitations isn't expired, but that seems to point to the fact that there isn't even a chance she can money grab at a lower burden. I can understand if the NFL obtained evidence that would be contrary to what is currently available, but that doesn't seem to be the case. I have an issue with any private company firing or otherwise punishing an employee for conduct which isn't criminal or substantiated in any way, especially in a domestic violence/sexual assault case.
If there's a preponderance of evidence against Zeke, then why isn't the accuser suing him in civil court?
Boom, Gant.
The entire lower bowl was full. It was a really fun atmosphere. Awesome weekend for boys/mens volleyball. Congrats Buckeyes!
I double checked, they bumped it up to ESPN2 from the previously scheduled ESPNU
7pm ESPNU
Boom, Cox.
Boom.
For those that don't know, the men's volleyball final four is in St. John this year. It's probably the biggest event remaining for the old building.
We went down .1 for the composite average after Gill's commitment. Apparently top 40 guys are bringing us down now.
It's a could month rental, Shattenkirk said he won't resign post trade, he's testing free agency. Not much more the Blues could do.
I was gonna post this if no one else did(which they didn't, besides you) about Antonio Williams. It's doubtful her stay for 5 years anyway, and if he did, we'd have someone better than him anyway.